Bob at the Cuxhaven Control Centre board. May 1946.

The control board shows activity for 21/22-5-46 (21
st
to 22
nd
May 1946). The board shows at that time there were: 64 navy and 2142 army & RAF in accommodation; no officers, but 209 others in backlog; the SS Empire Rapier was due at 0900 on the 22
nd
and would depart at 0830 on the 23
rd
; on the 22
nd
the cinema was showing 'Going My Way' at 1400 and 'Blood On The Sun' at 1830. The main portion of the board shows the train and TCV movements. Behind Bob are the steps up to the lookout tower.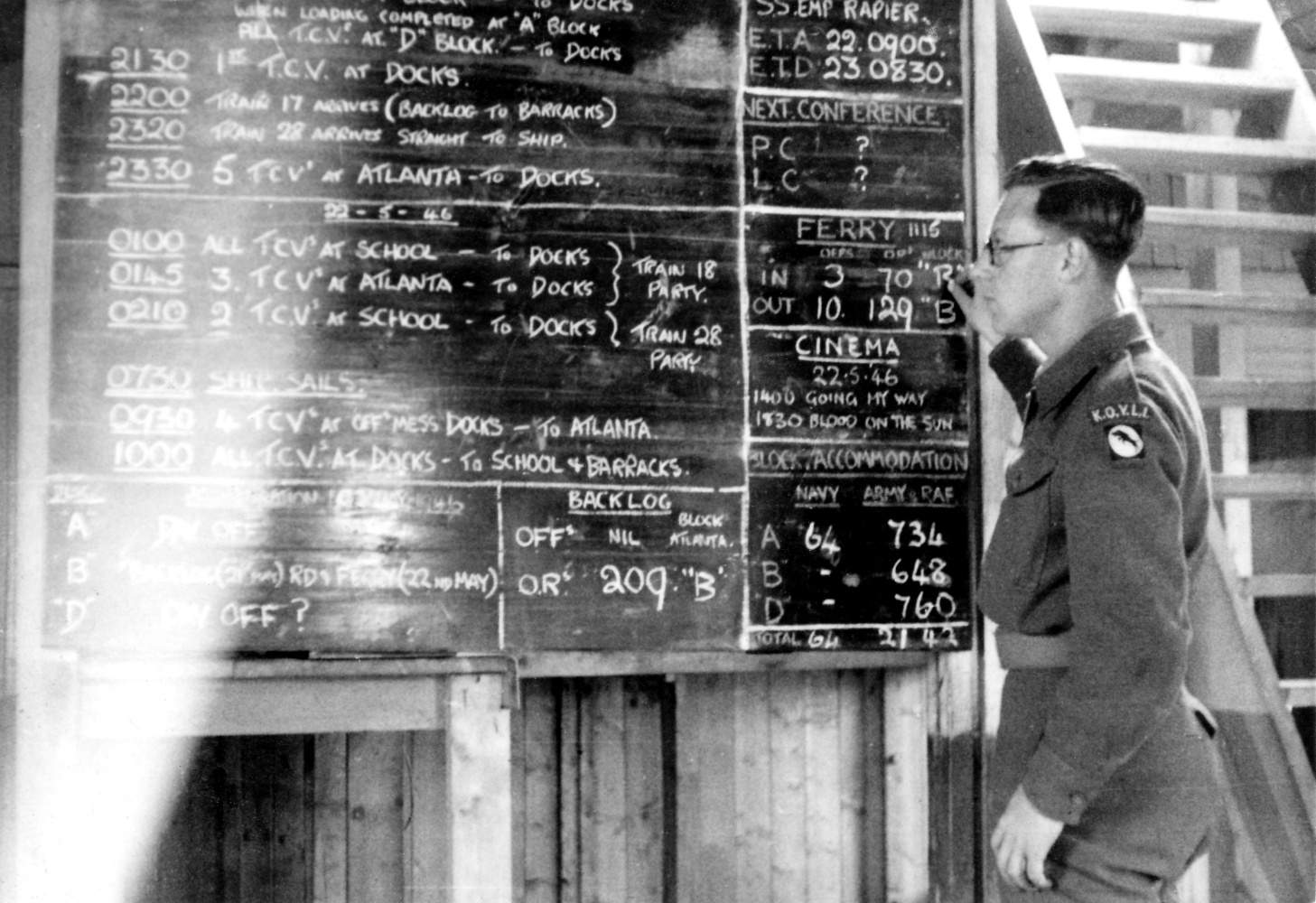 22-Aug-2009