The
Humpty Dumpty
micro-brewery is in the village of Reedham, east of Norwich, on the River Yare in Norfolk.
It brews a variety of beers which can be bought in the shop or sampled in some of the local pubs.
It changed owners in 2006 but still goes on strong!
Now how many shall we buy for my birthday?
(01-Aug-2004)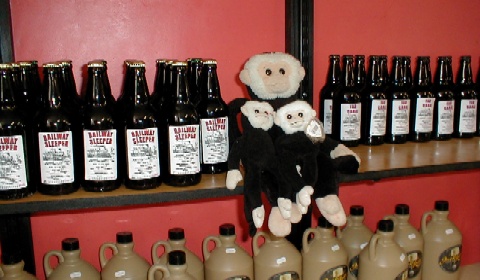 Mooch's birthday purchases.
(01-Aug-2004)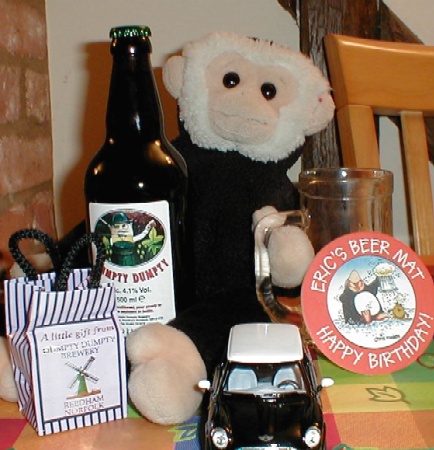 More about Mooch's birthdays can be found here.