The Bridge Tavern
is in Old Portsmouth and is one of Mooch's favourite pubs when waiting for the Isle of Wight ferry.
The Bridge Tavern, Portsmouth in the dusk.
(14-Mar-2010)
On the wall is a large mural of Thomas Rowlandson's
Portsmouth Point
.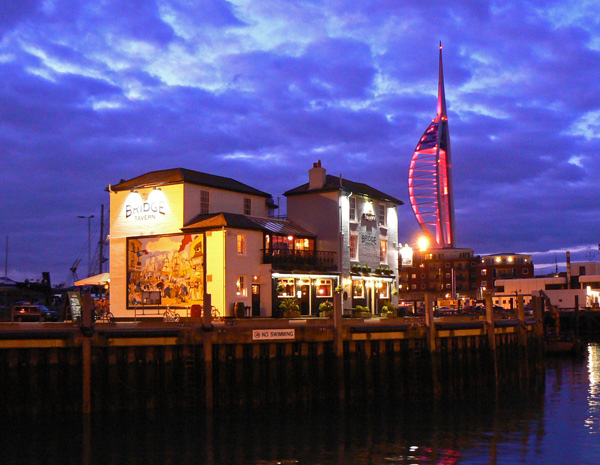 The pub is just opposite one of the fish markets, so Mooch chose fish for his lunch.
(18-Dec-2009)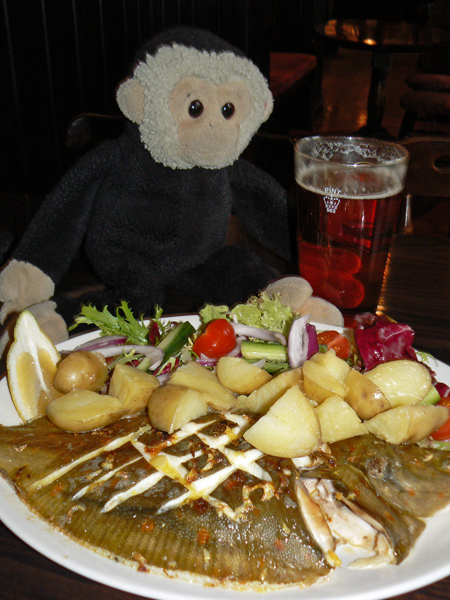 From here you can watch the small boats and the ferries.
(18-Dec-2009)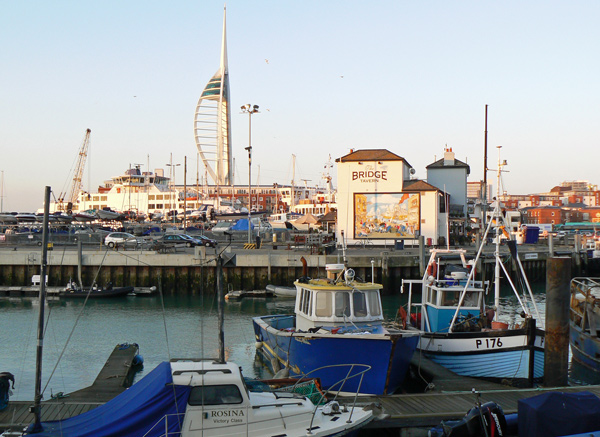 Bonsai chooses an evening meal.
(12-Mar-2010)