The Fat Cat Bar is part of the
Sand Pipers Hotel
in Freshwater Bay on the Isle of Wight.
Mooch outside the Fat Cat.
(16-Sep-2008)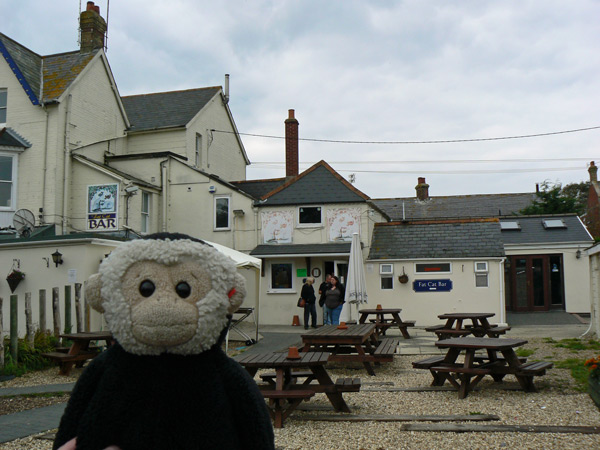 Mina and Mooch enjoy a drink.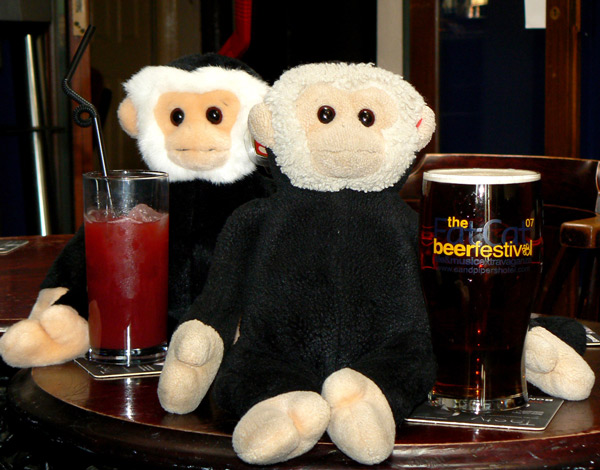 Some of the bar walls are covered in beer mats.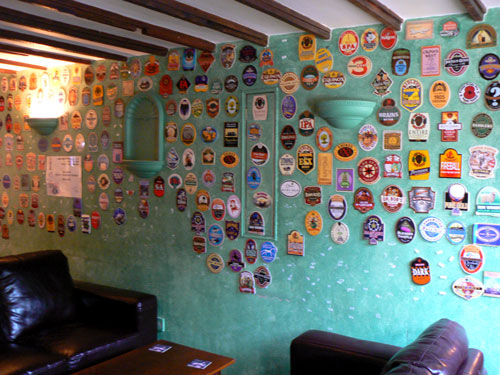 Mooch and Mina played on the pool table in the games room.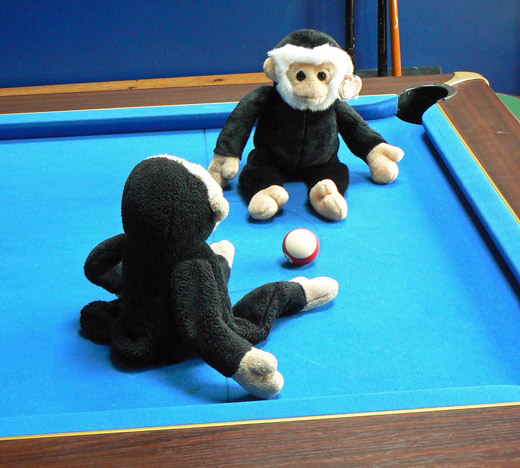 Mooch found a canoe in the car park.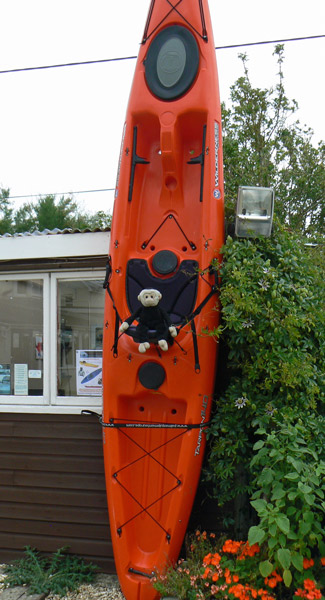 Return to the Isle of Wight day trip.