Mooch went to the 2009
Croydon Mela
at the Croydon Summer Festival on 2
nd
August 2009.
There was street theatre - watch out Mooch it's behind you!
(More Saurus on page 3)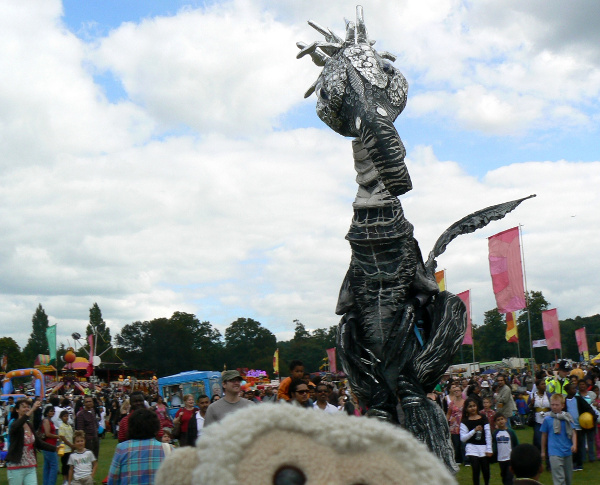 and lots to eat and drink - Mooch started with Indian food, then Jamaican, African, Asian,
oh and then some European and N. American -- *Burp* -- the beer was German.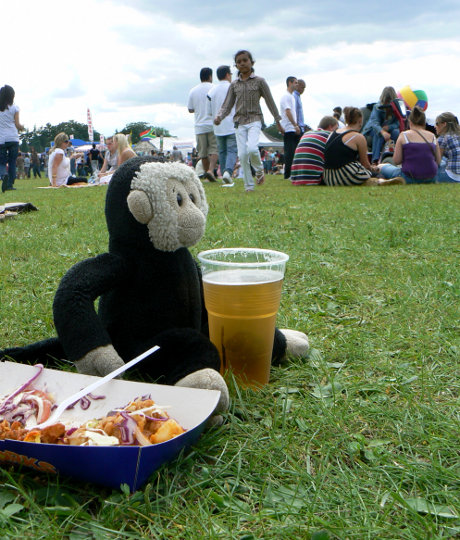 Meanwhile there was lots to listen to, like
Swami
with new music;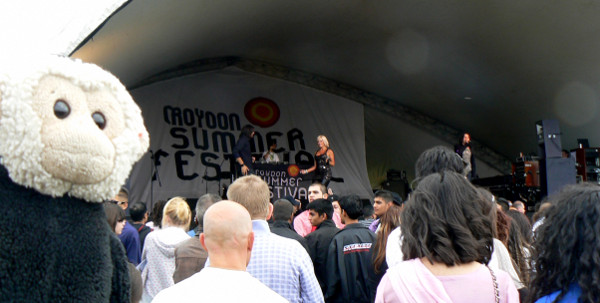 and traditional dance with Hanna Mannila, who dances in a north Indian kathak style;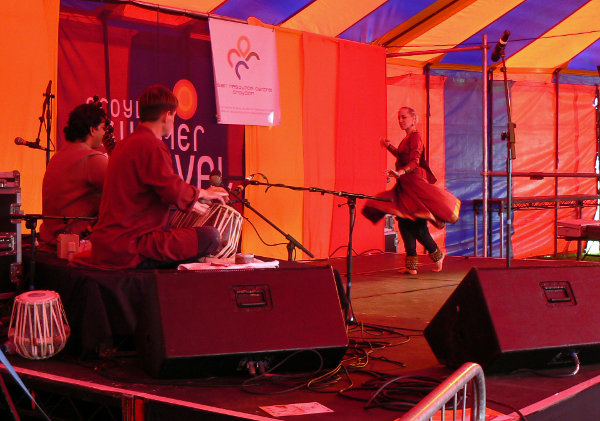 and sports like
kabaddi
(one of the few team sports not to use a ball).