The
London Elephant Parade 2010
is a conservation campaign with over 250 individually painted elephants around London to draw attention to the plight of the Asian elephant.
50 Heaven's Haathi
- Elephant Parade Shop, Lower Ground Floor, Selfridges
(14-Jun-2010)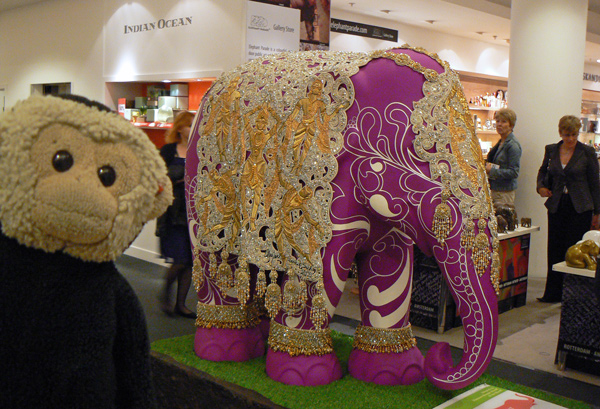 Westfield
(24-Jun-2010)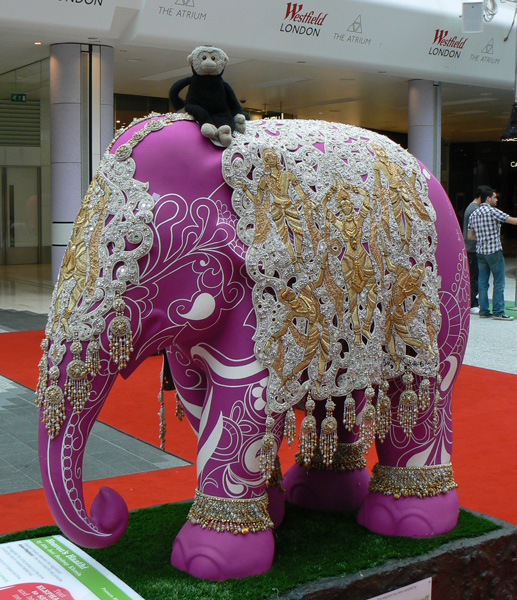 52 Clair de Lune
- Greenwich Visitor's Centre / Pepys House, Cutty Sark Gardens
(24-May-2010)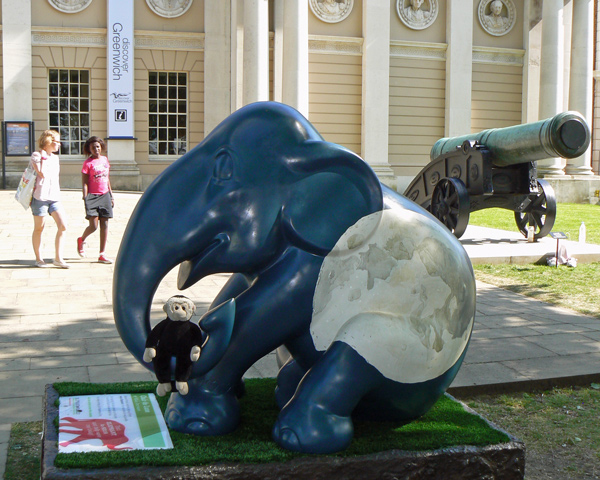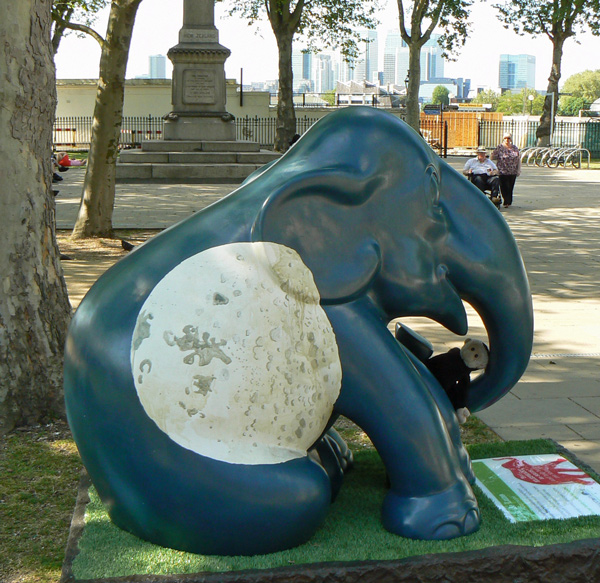 buddies: 5 Piquant, 128 Cotee

53 Nana
- Curzon Street / Chesterfield Gardens
(08-Jun-2010)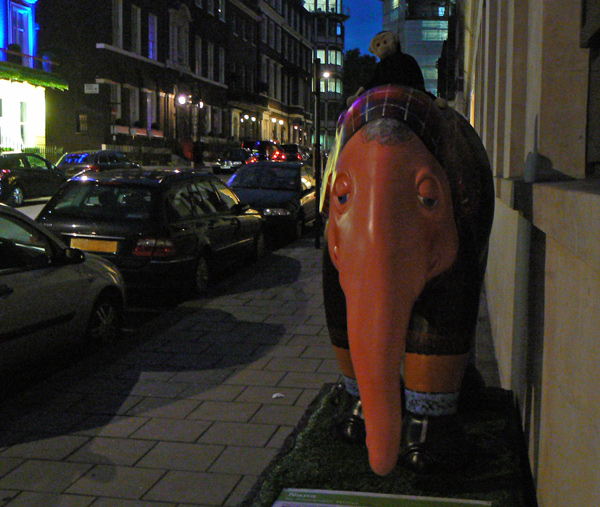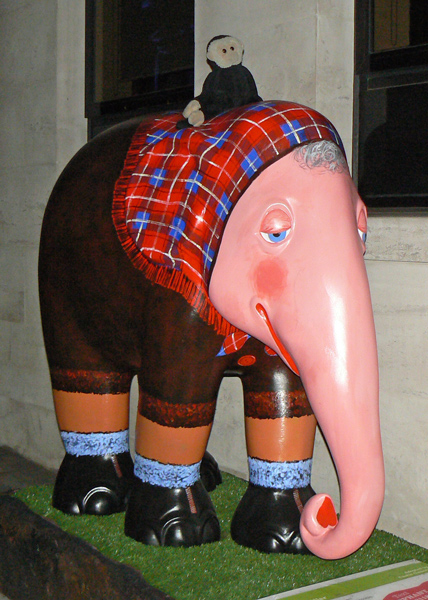 buddy: 170 Vanishing Elephant

56 love ellie
- Westfield (The Village)
(25-May-2010)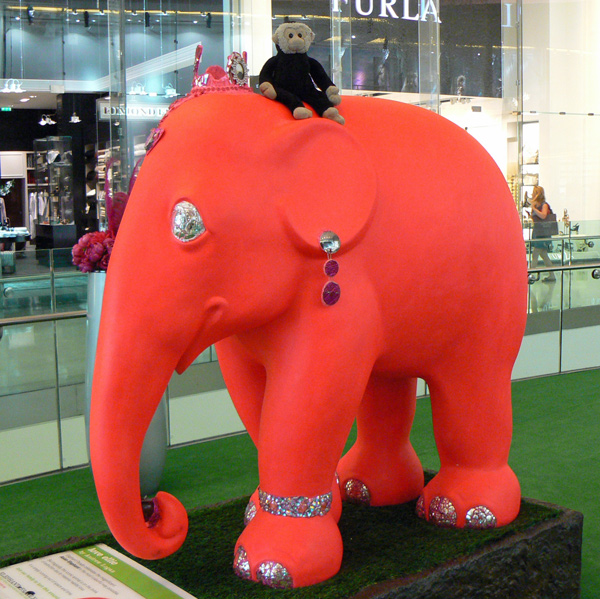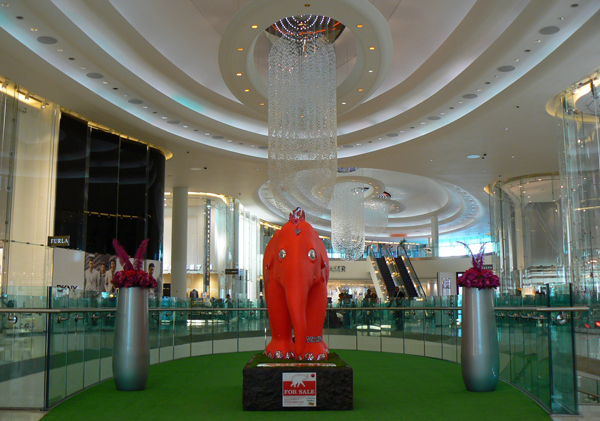 buddies: 97 Saffron, 172 Luna, 224 Eli

57 HELP!
- London Gate, Royal Hospital Chelsea, Royal Hospital Road
(18-Jun-2010)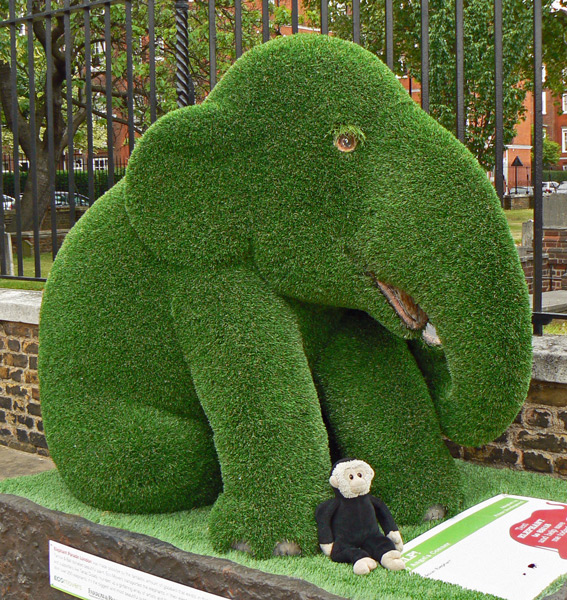 This was an 'extra' that substituted whilst HELP! had his grass regrown.
(04-Jun-2010)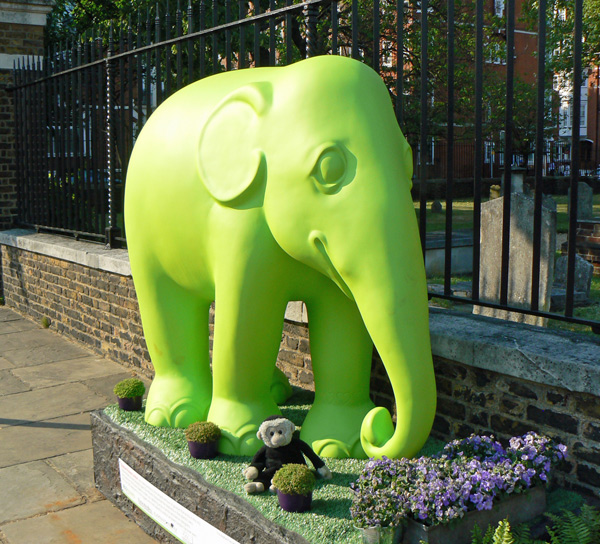 buddy: 70 Dedicated to the wonderful Chelsea Pensioners

Royal Hospital Chelsea
(28-Jun-2010)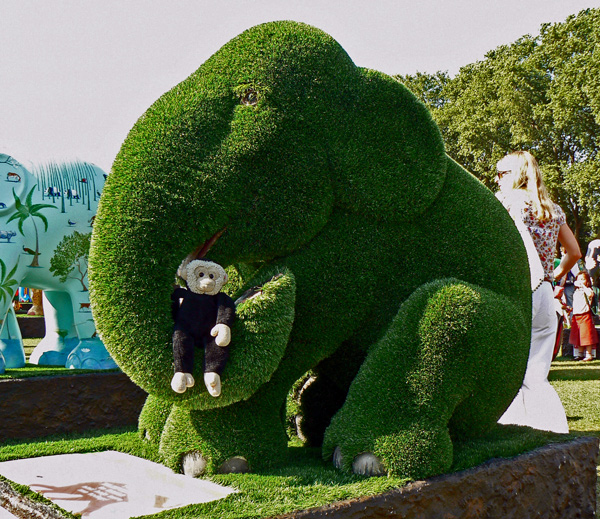 59 The Elephant In The Room
- Duke of York Square / King's Road
(04-Jun-2010)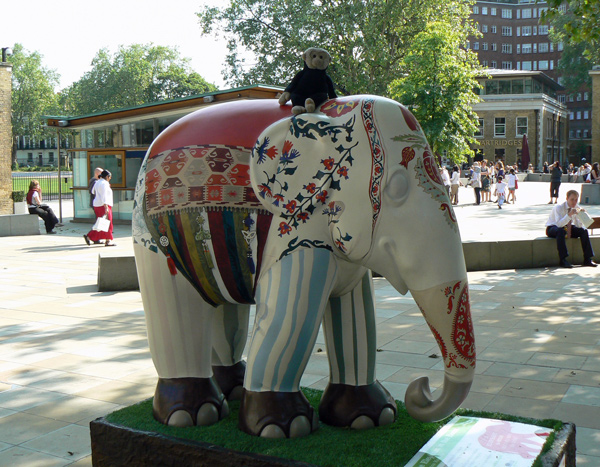 buddy: 13 Doors