The University of Portsmouth and The Royal Society put some
pterosaurs on the Southbank
in late June 2010.
Mooch had to go and see what had chased the
recent elephants
away...
and yes they really were BIG, as tall as a giraffe when standing on the ground, and as big as a Spitfire when flying!
(24-Jun-2010)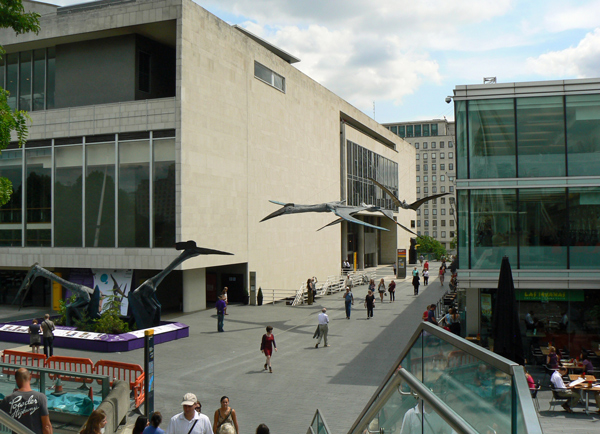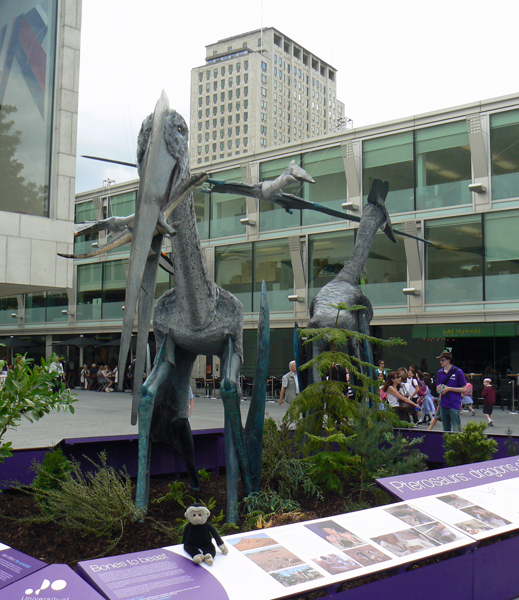 looks like this one caught a baby elephant!