Mooch recently had a quick trip to Brighton.
One of the first places he found was the
Mooch Hairdressers
, but he thought his hair was too bad for them to even look at!
(22-Jul-2010)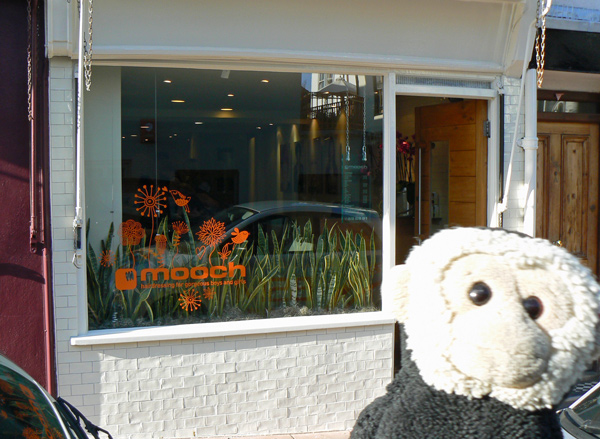 On a previous trip he'd had a beer at the Druid's Head, but couldn't stop this time.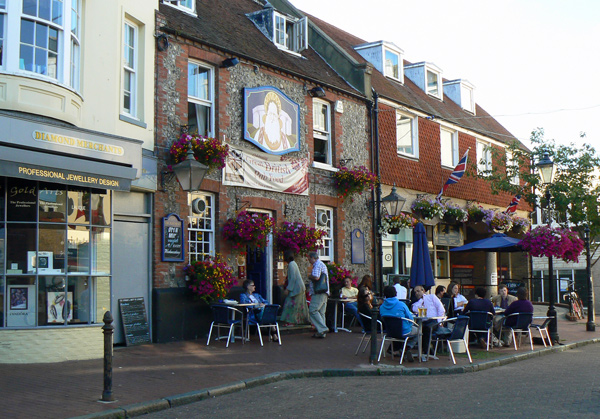 Then past the Town Hall which was nice and clean, but Mooch says to look out for the pigeon droppings around the hotel and the Japanese restaurant outdoor eating area.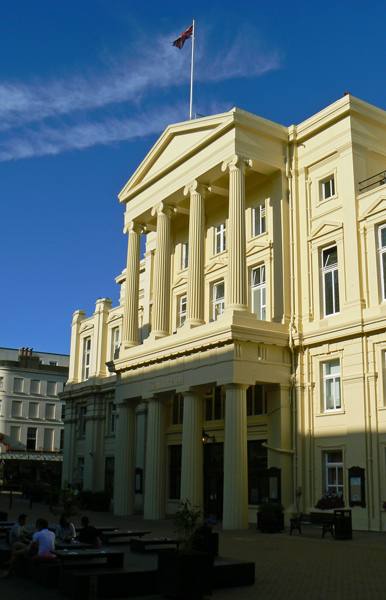 Brighton is often called "London on Sea" and many London shops have their Brighton versions, such as this one with its windows full of old sewing machines.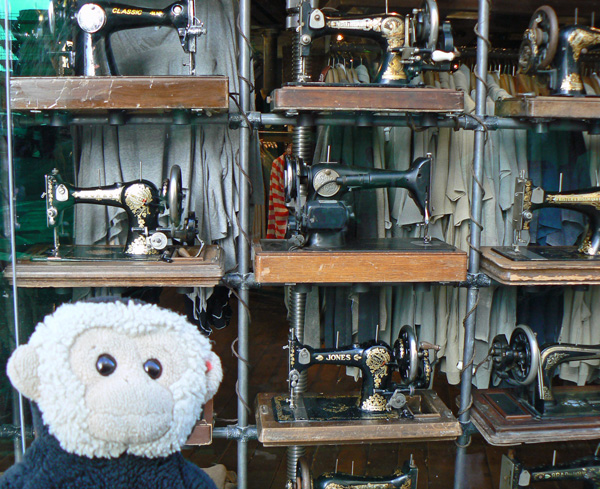 But of course Brighton does have its Royal Pavilion,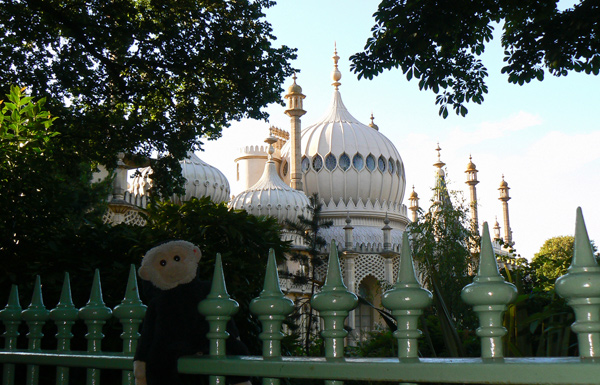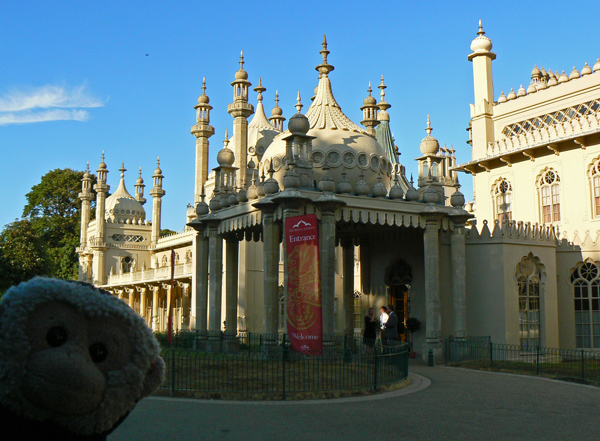 and Brighton Pier, that Schweetheart 1 had previously visited.
(14-Jul-2009)