Gilbert White was an 18th century naturalist, and his
house and garden
are open to the public. The house also has the Oates collection: with Lawrence Oates artefacts from Captain Scott's South Pole Expedition of 1911-1912; and a collection by his father Frank Oates from Africa and the Americas.
(Sorry yet again a museum that doesn't allow photos inside, but Mooch says don't miss the tea room!)
(01-Apr-2011)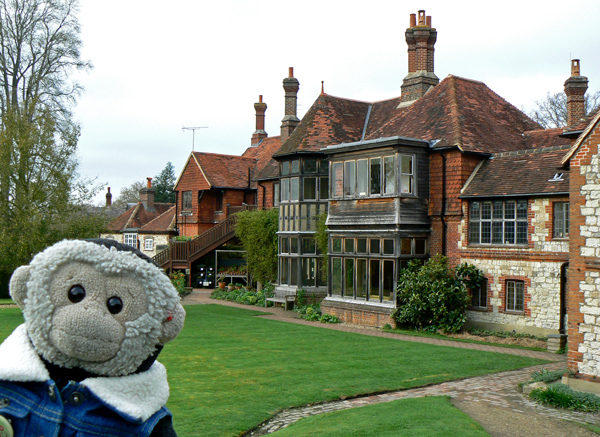 When Mooch visited most of the trees had no leaves, but many had catkins!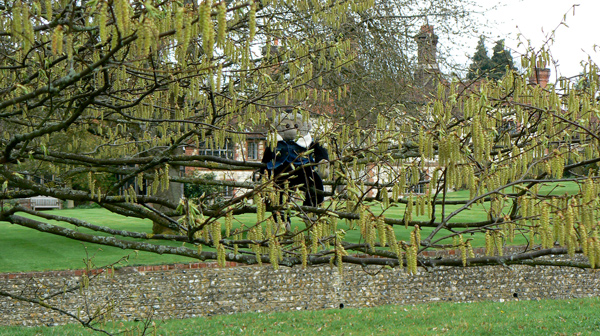 Two of the features in the garden are the "Wine Pipe" seat and the 2D statue of Hercules!