Mooch wanted to go on a train, but wanted one more his size.
So he went to Hythe station to start his trip on the
Romney Hythe & Dymchurch Railway
(28-Aug-2010)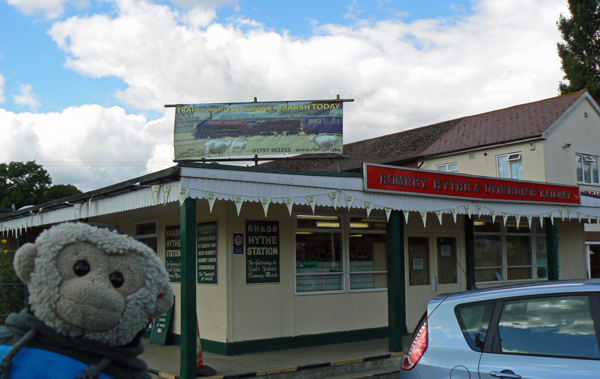 Waiting for the next train at Hythe...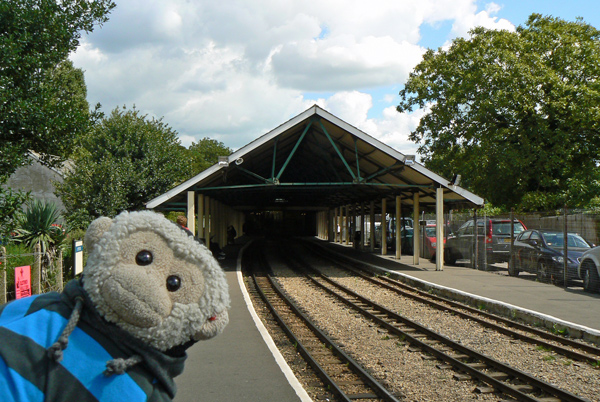 The Perils of Mooch
The railway gauge is just the right size for Mooch to pretend to be a "monkey in distress"!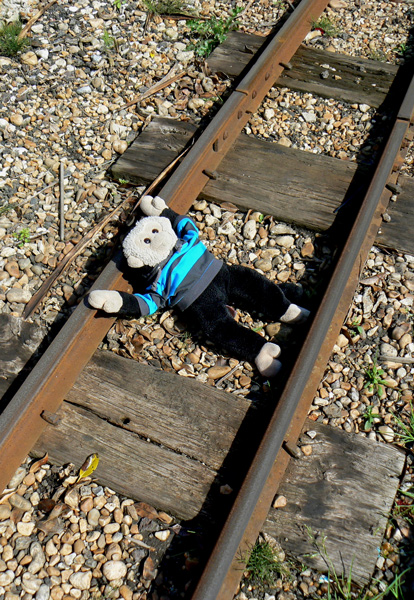 The train soon arrived...
but the engine had to detach from the front of the train and reverse...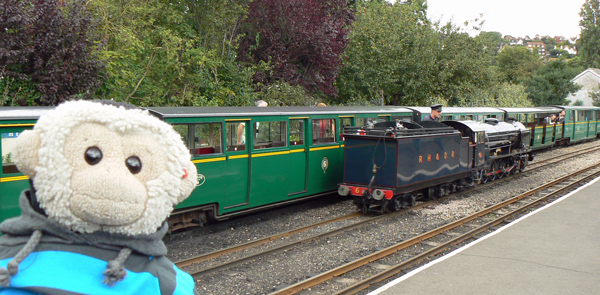 to go on the turntable to point back the way it needed to go...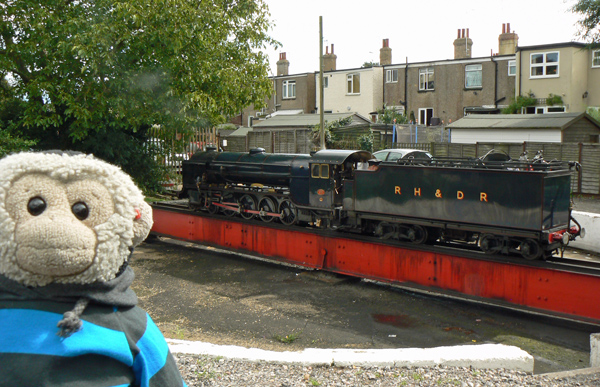 the turntable and engine is pushed around by manpower!