Samphire Hoe
is a new piece of land on the Kent coast near Dover.
It was created from what was dug out when creating the Channel Tunnel...
(29-Aug-2010)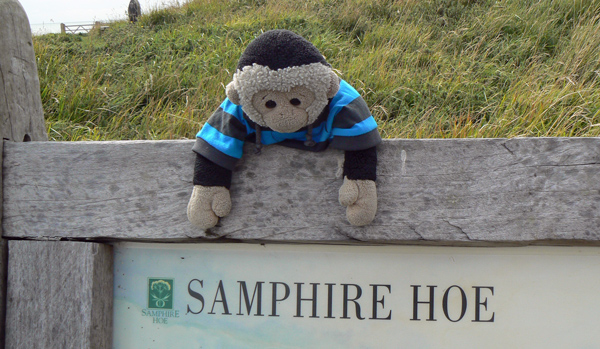 Visitors have to use a tunnel down through the chalk cliff, and go past the Channel Tunnel ventilation and engineering site. The British Rail line to Dover runs below the cliff and then through the twin tunnels that go under the site access tunnel.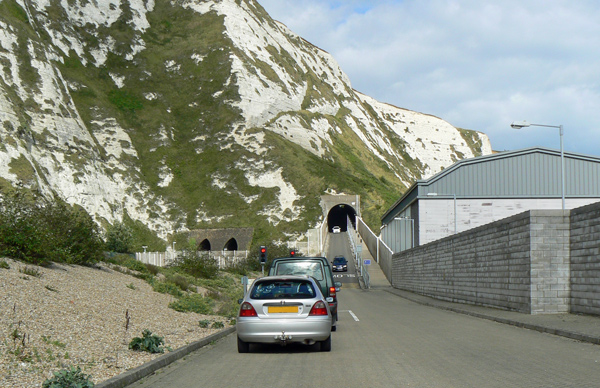 The site has great views, a tea kiosk and a lookout folly.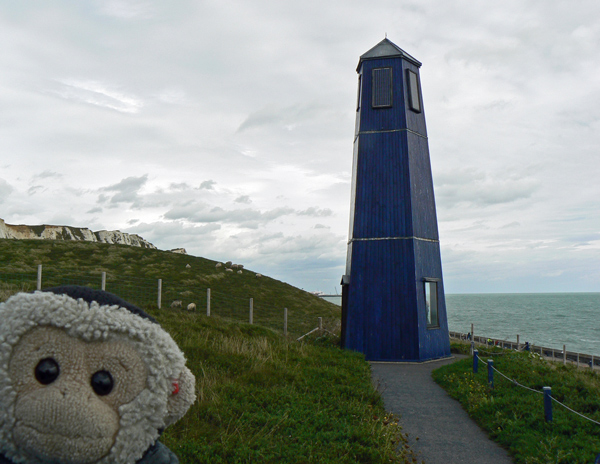 It has over a mile of sea wall and is a well known spot for sea angling.
Dover Harbour can be seen in this picture.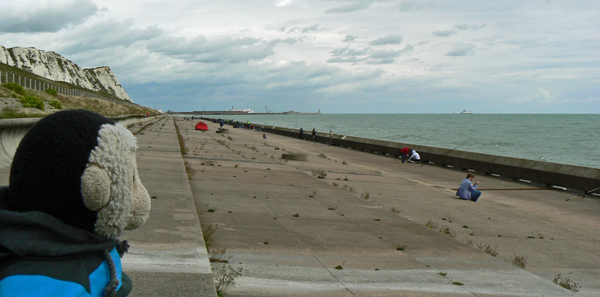 The area is named for the Rock Samphire that was once collected from the cliffs and has been re-sown on the sea wall.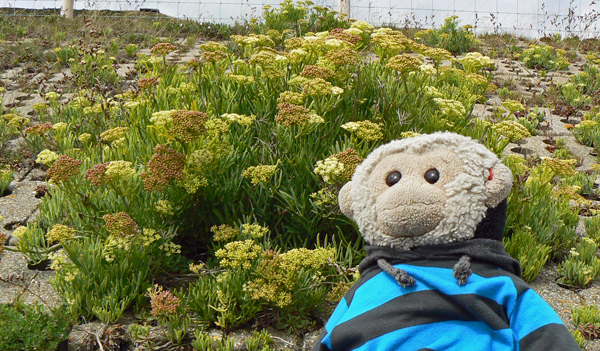 Mooch also enjoyed the view at the west end of the sea wall.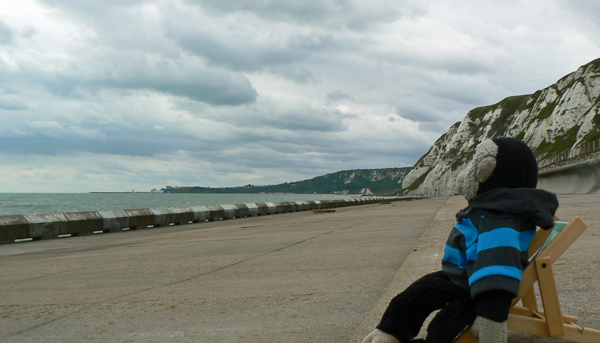 Mooch also saw some of the sheep and cattle that graze on Samphire Hoe.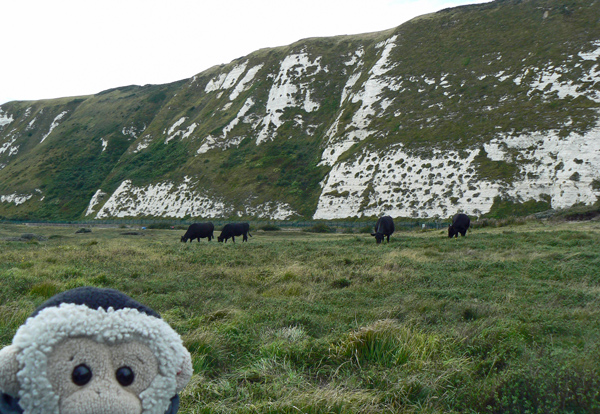 ps. It was at this point that Mooch's mobile phone decided it was in France as it could see straight across the Channel, but had no signal at the bottom of the cliff from any UK service!