Mooch's old PC broke, so he decided to build a brand new PC:
Mooch carefully ordered all the parts,
and then everyone went mad when the boxes arrived!
(04-May-2007)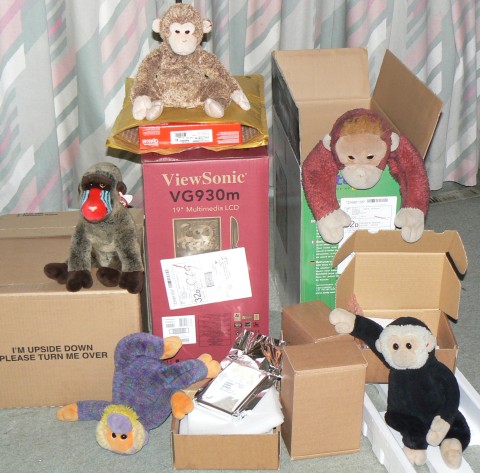 Big Mama Schweetheart investigates a power supply.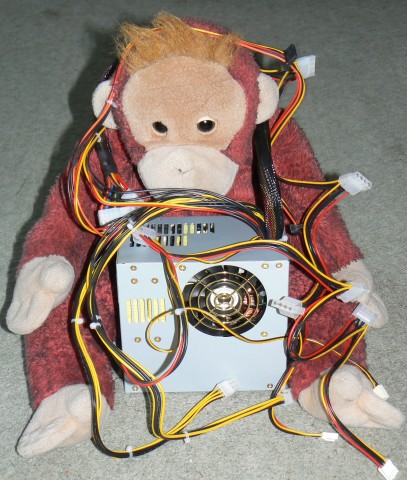 Mooch installed the motherboard into the case.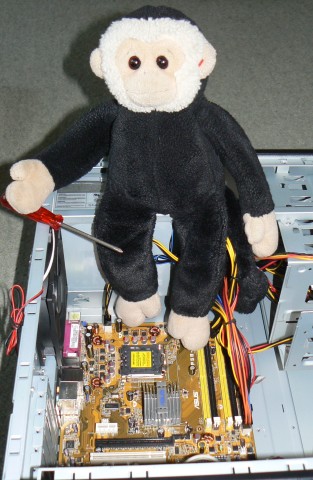 Big Mama offers to help fit anything that is being difficult.