Lewis Jones on a camel at the pyramids in 1917 during WW1.
Lewis is the rightmost camel rider. The Great Sphinx of Giza and the
Pyramid of Khufu are in the background. This photo was taken shortly
after his regiment, the Queen's Westminster Rifles (2/16 London Regiment),
had arrived in Egypt, when officers and NCOs had leave in Cairo.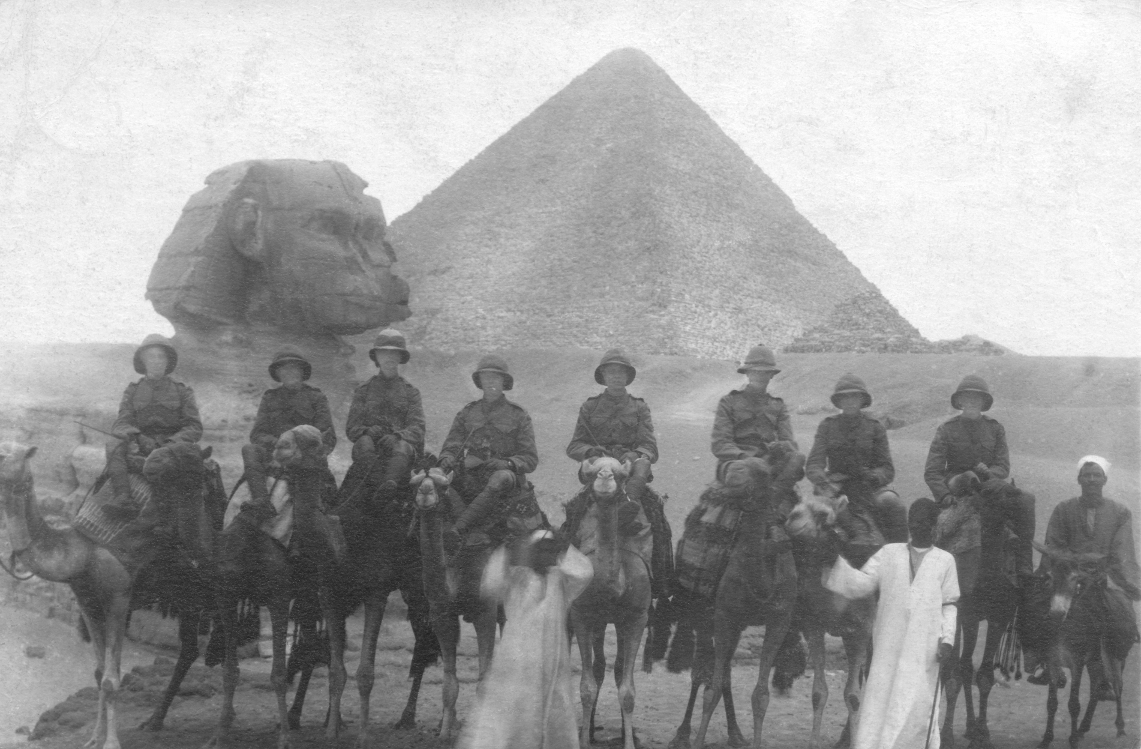 Return to biography