George and Elsie Briggs, Annie and Lewis Jones at Mablethorpe, c1949.
Lewis' son Robert married Una Briggs in 1946.
The Briggs retired to Mablethorpe, and this photo was taken at the 'pullover' to the beach.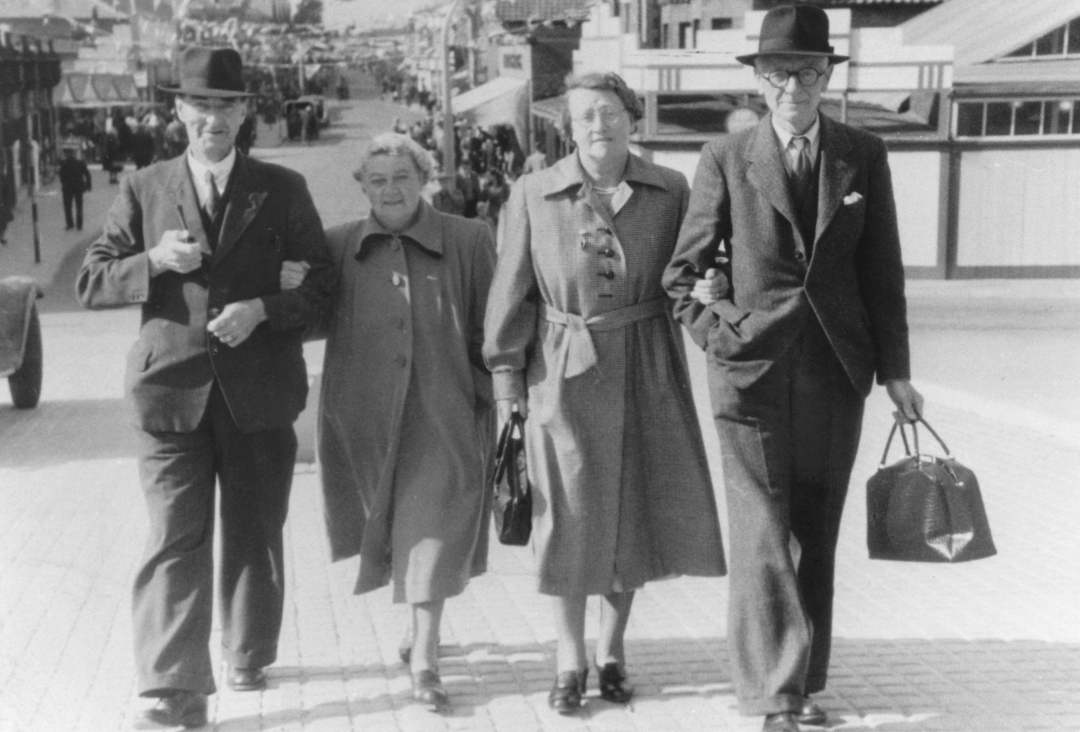 Lewis's wife Annie (Nance) did not have a photo of themselves alone and chose to
have this photo edited to remove the others. Despite having two sons who both had
photographic retouching skills she chose to pay a third-party to do the work. Annie
kept this version as a memory of her husband Lewis (Jack) Jones until she died.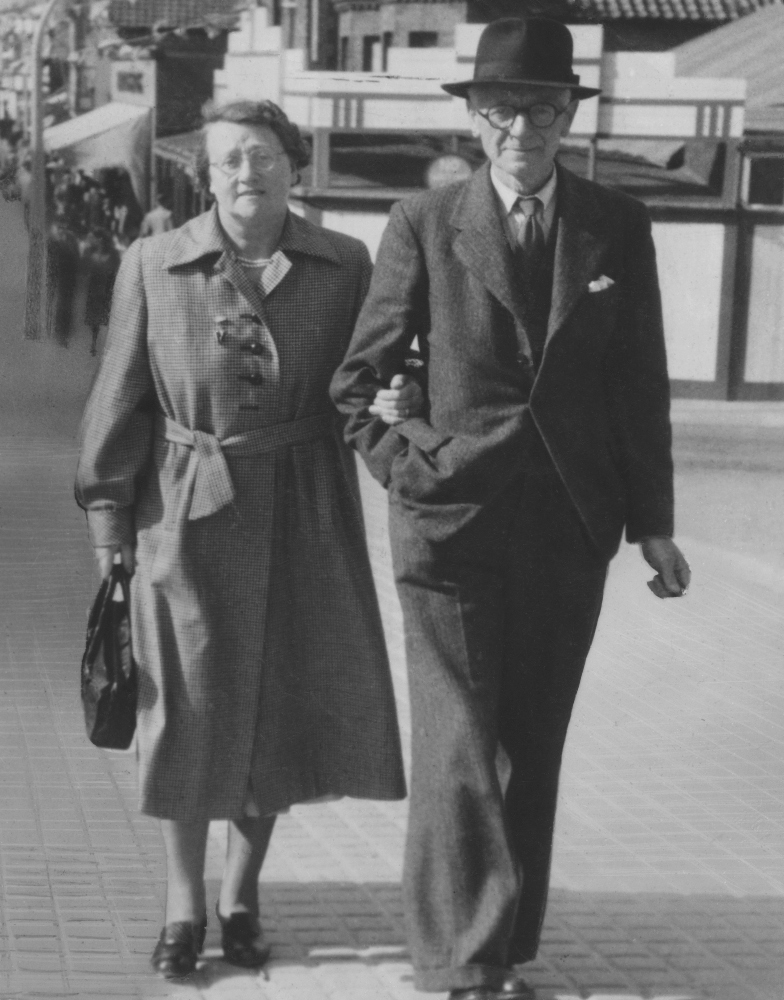 Return to biography