Dungeness is a nice wild and windy spot on the Kent coast
Mooch started at the old Dungeness Lighthouse...
(28-Aug-2010)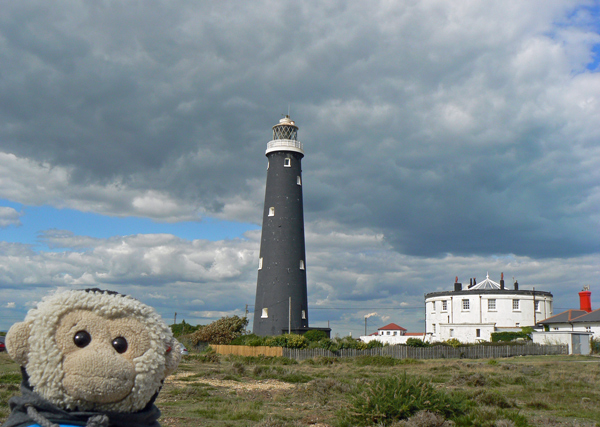 and then sat on his deckchair in front of the nuclear power station ...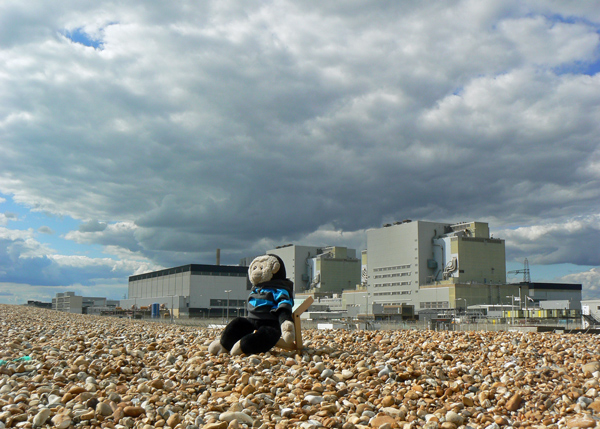 looking the other way are many nice beach properties and the new lighthouse.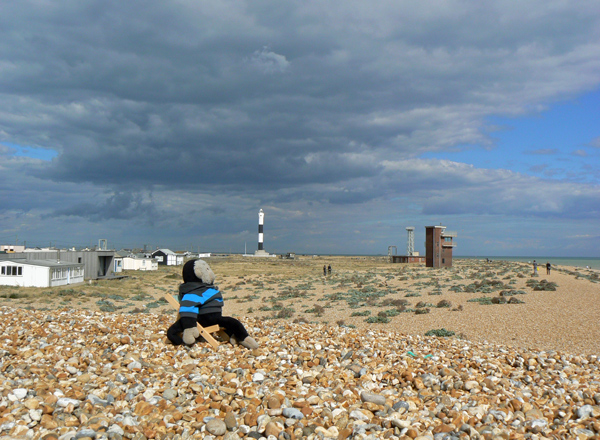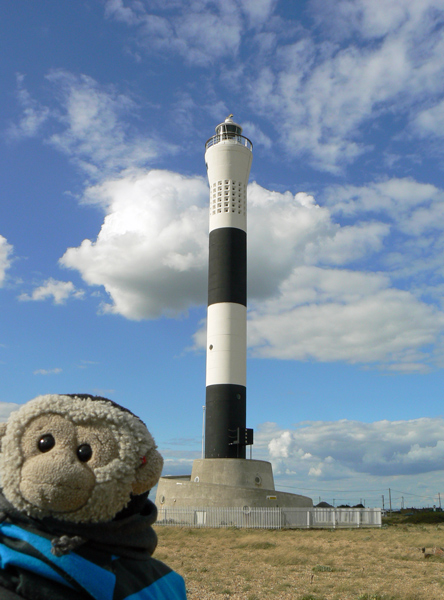 Mooch also liked the foghorns, because they're blank & white!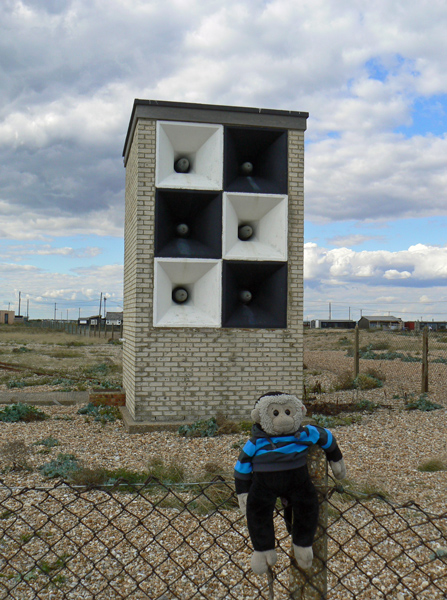 Mooch went to Dungeness on the Romney Hythe & Dymchurch Railway.