Mooch visited Hythe, in Kent, and saw the Royal Military Canal
(28-Aug-2010)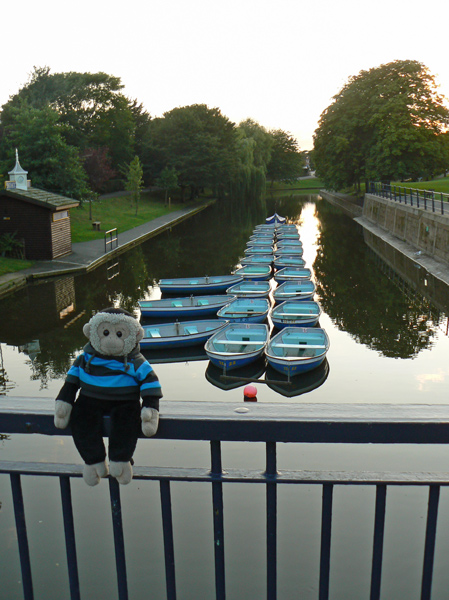 and met a navigator who dug the canal...
(and says
hi
to the young women there)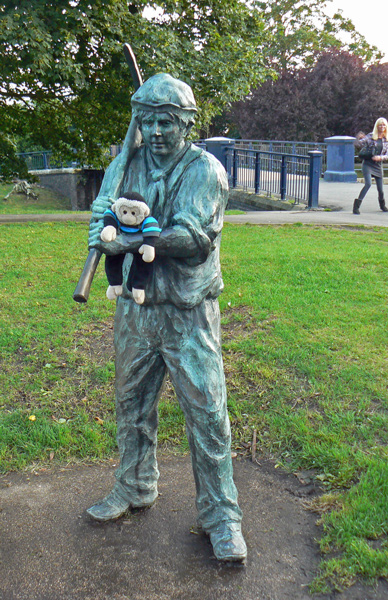 Mooch also met one of the defenders.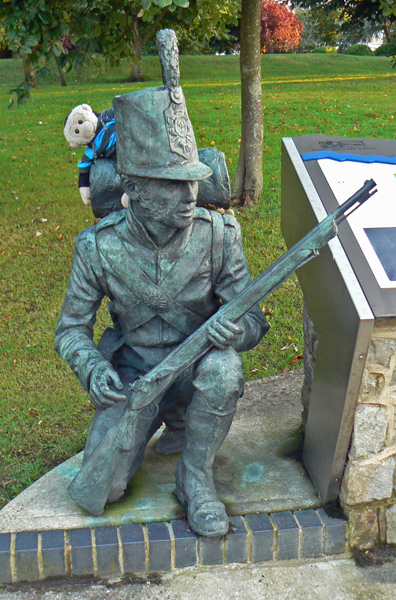 Near the Military Canal is a clinic with Sydney, a well known character, outside on Prospect Road.
You can even find him on Google Streetview!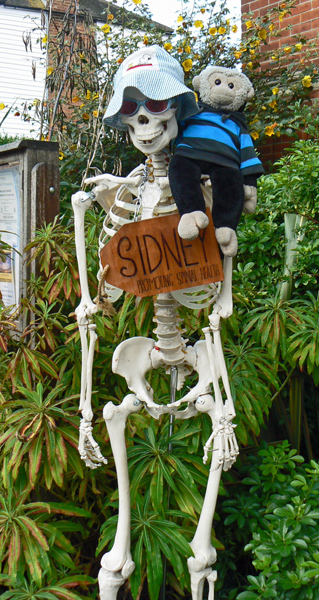 Mooch also sat in his deckchair on the beaches in Hythe and Sandgate.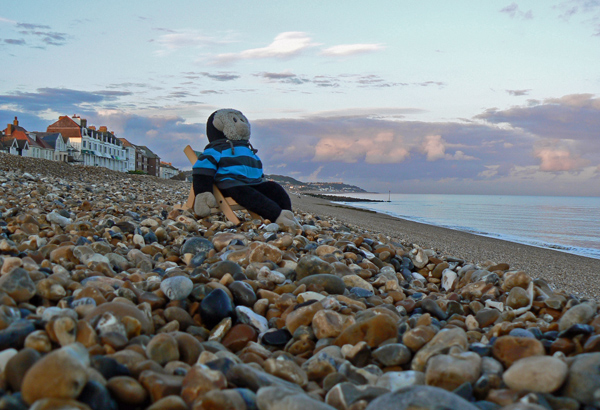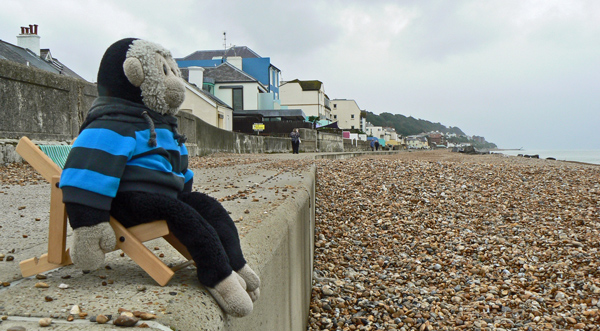 Mooch went to Hythe on the Romney Hythe & Dymchurch Railway.