6th May 2010 is the date of the UK General Election, and Mooch will want your votes!
Mooch monkey and his ape & monkey friends will stand as candidates for the Banana Party!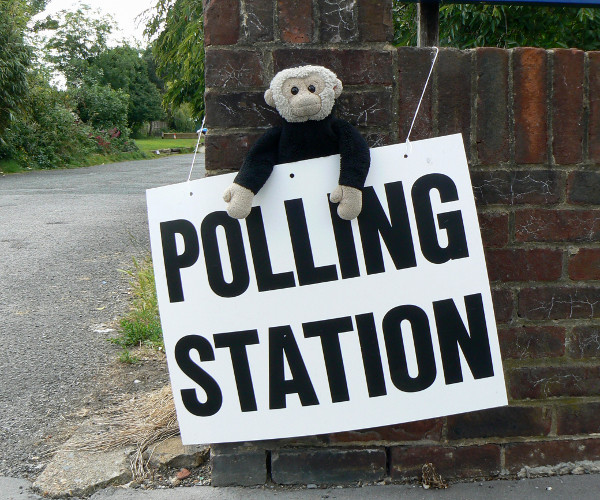 Mina (our vampire monkey Wilhelmina) will be your health secretary.
She promises to welcome all blood donors personally.
She wants everyone to eat bananas to keep them healthy!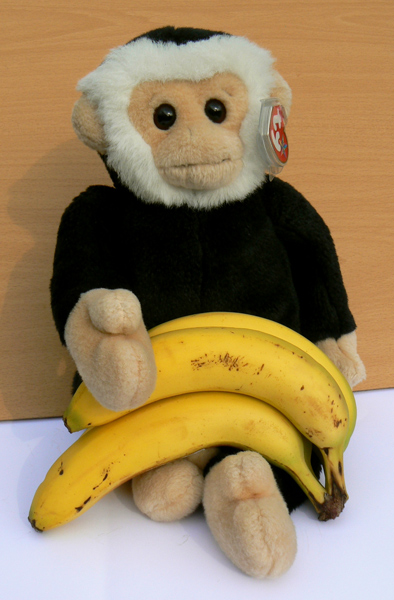 Big Mama Schweetheart will be your Chancellor.
Her financial background can be found on
page 2
.