Bonsai puts the mixture onto the damp baking sheet and then puts them in the oven.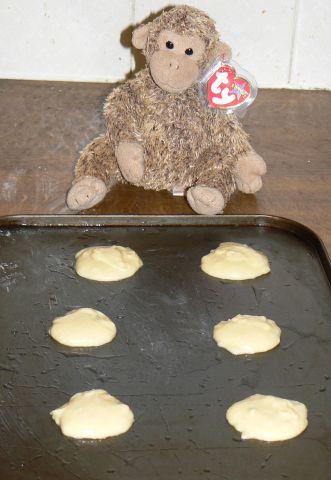 After they've cooked Bonsai fills the profiterole buns with whipped cream,
and then pours the melted chocolate over them.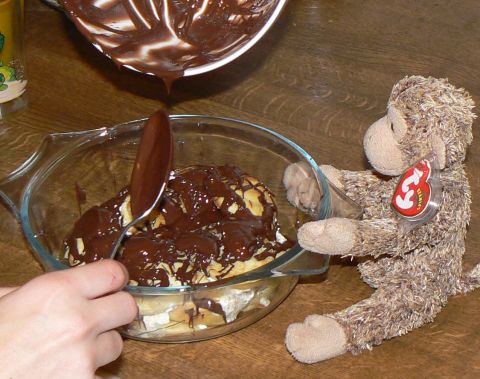 Young Bonsai did his best but the end result was not photogenic, but it tasted fine!
Big Bonsai decided that he would treat the family to shop bought Profiteroles a couple
of days later, so they could have a decent photo!
(31-Aug-2006)