The
London Elephant Parade 2010
is a conservation campaign with over 250 individually painted elephants around London to draw attention to the plight of the Asian elephant.
'76 Ella May (LMA)' at West End Live, Leicester Square
(20-Jun-2010)
Thanks to Councillor Robert Davis, Westminster City Council, for personally putting Mooch on Ella May for this photo - and for his and others work in organizing West End Live.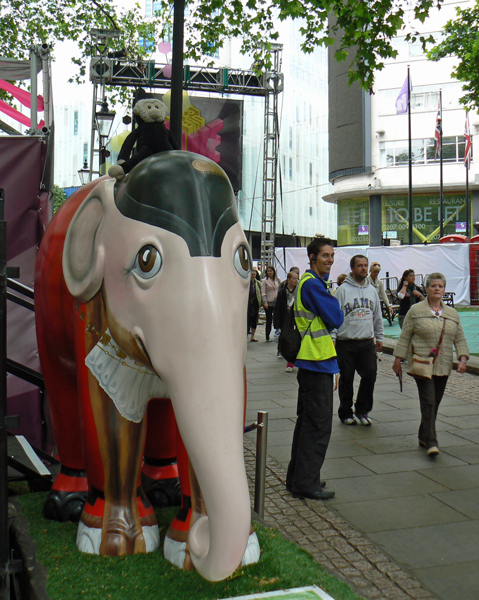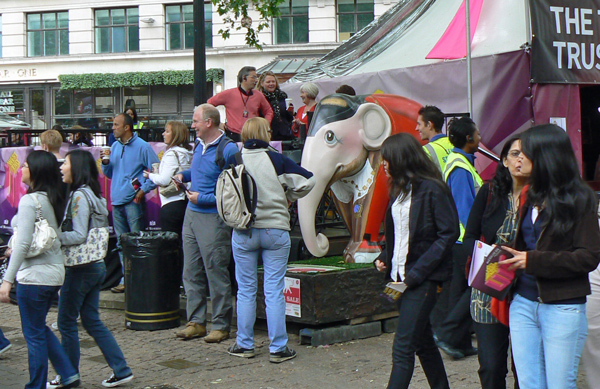 Ella May (LMA) watches STOMP at West End Live.