The
Welshpool & Llanfair Light Railway
runs between Welshpool and Llanfair Caereinion in Powys, Wales.
Mooch started his visit at the Raven Square station in Welshpool or in Welsh: Sgwar Gigfran, Y Trallwng.
(17-Jul-2013)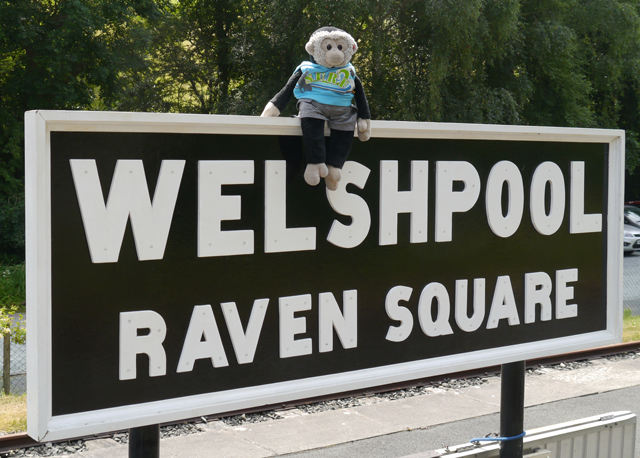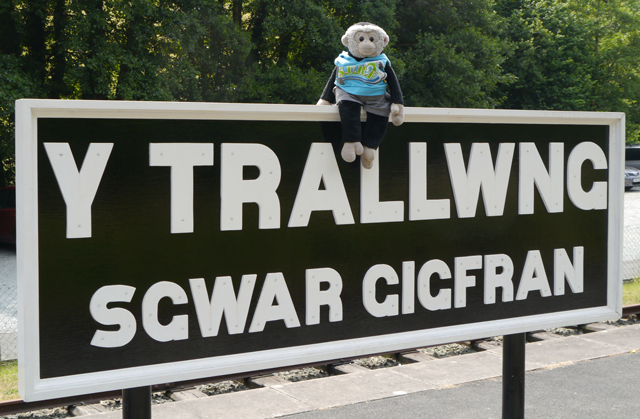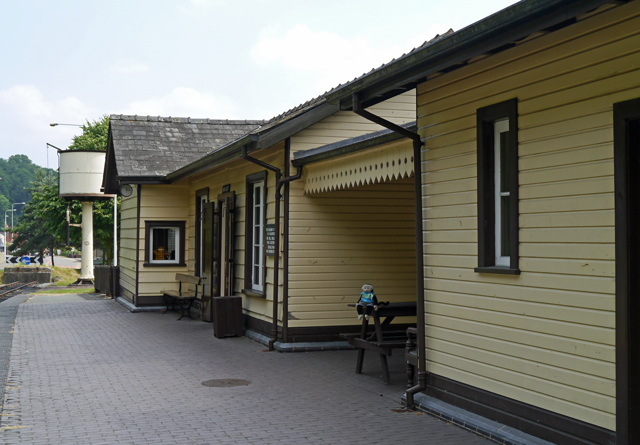 Mooch bought his ticket then hung around until the train arrived.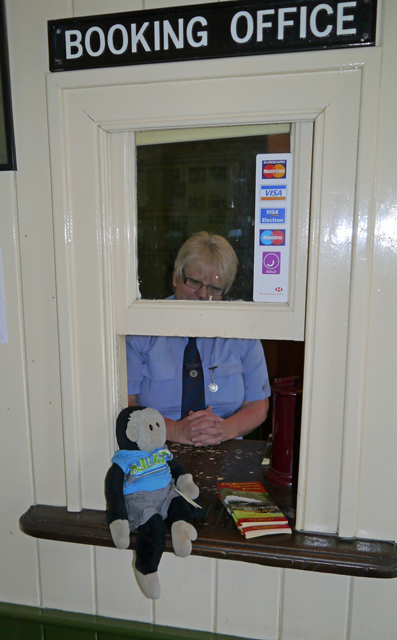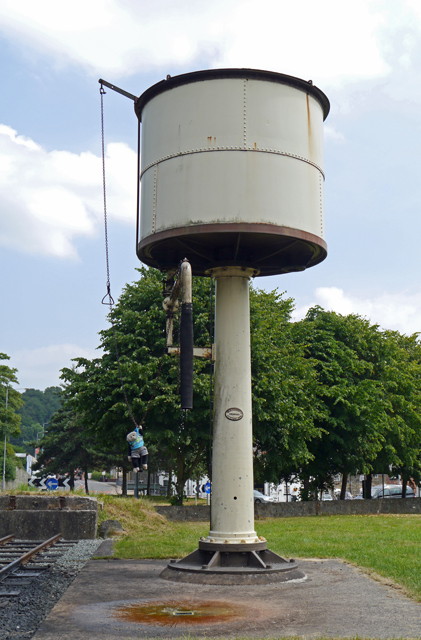 Mooch also looked at some of the exhibits,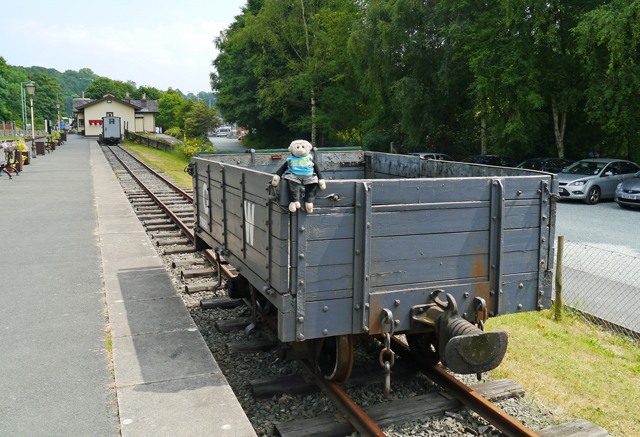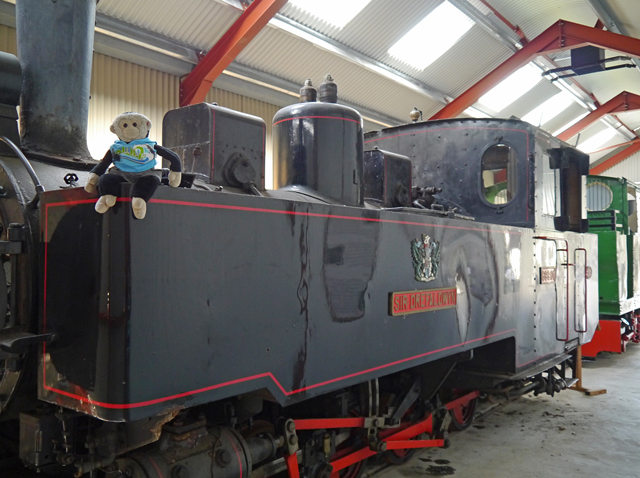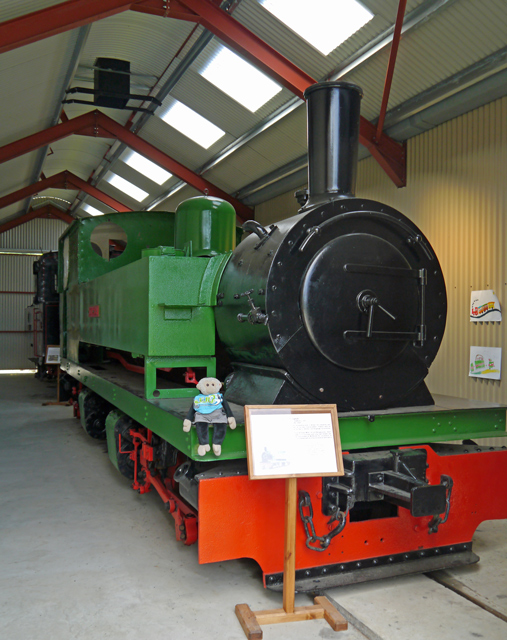 and got very dirty when climbing into them!