Big Mama Schweetheart rolls up the roly-poly.
She's made a large one for the humans, and a small one for herself!
(Or is that large one for herself?)
(05-Jun-2006)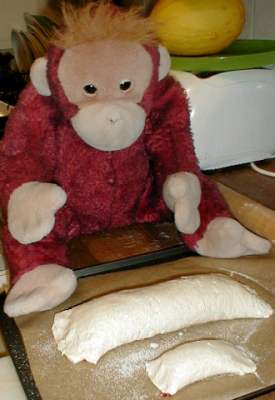 Mama says: "Always use oven gloves when putting things into an oven, or removing them.
Get an adult to help or supervise."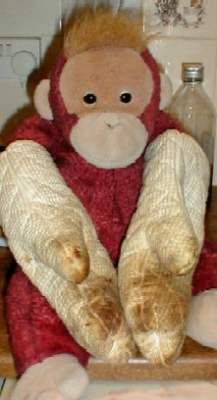 Big Mama was so embarrassed about her dirty oven gloves she bought some new ones!
Annie and Yi Min help Big Mama with her little roly-poly.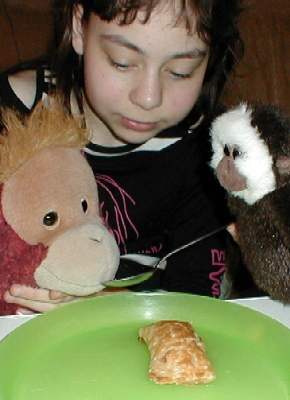 Big Mama shows off her jam roly-poly pudding.