Mooch has been to Portsmouth many times in the last few years,
and here are some of his, & his friend's, memories.
Monty monkey meets his namesake Field Marshal Viscount Montgomery. This statue is opposite the D-Day exhibition, near Southsea Castle, which
Monty has visited before
.
(02-Sep-2009)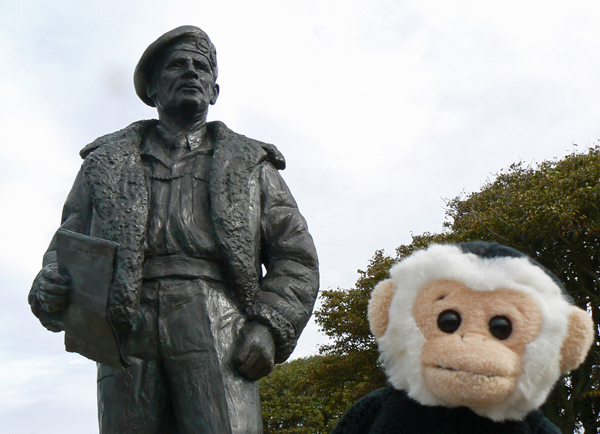 On Southsea Esplanade is the Royal Marines Museum.
(30-Apr-2010)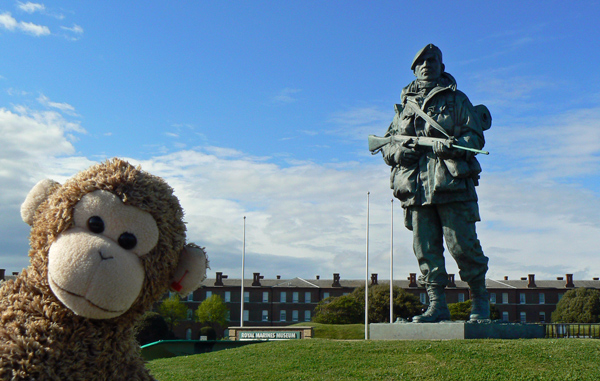 That afternoon Bonsai also enjoyed the kites on the beach and Southsea Pier.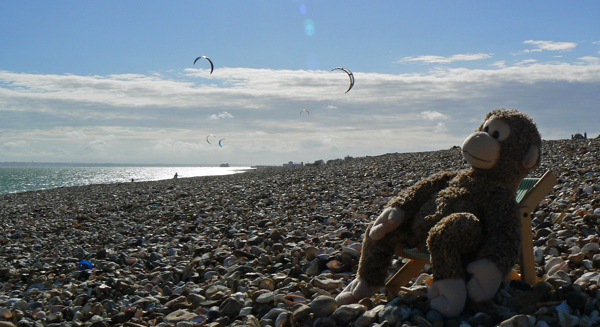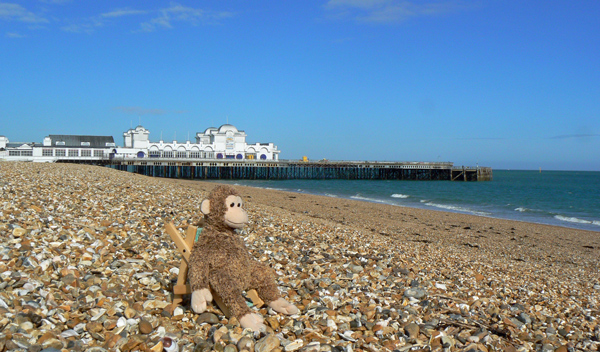 On Southsea Common in August & September 2010 there was a full-size sculpture of a type of dinosaur that might have roamed around Portsmouth.
(26-Sep-2010)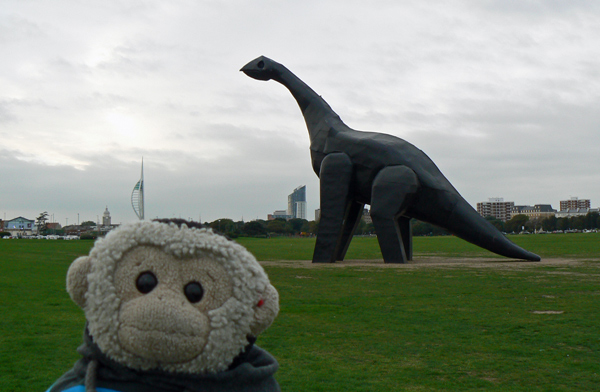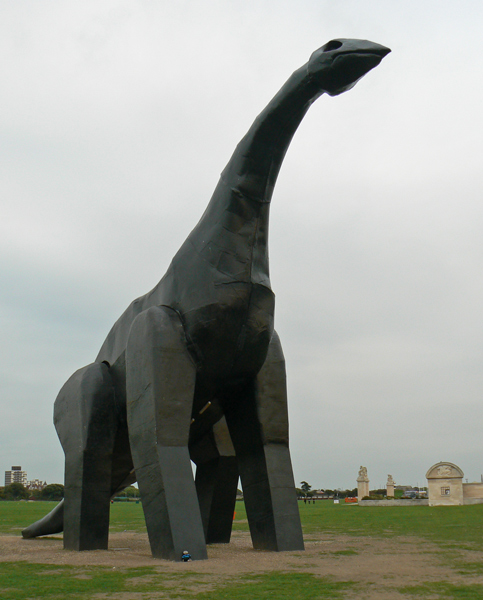 Sadly, just after Mooch had visited, the
dinosaur was destroyed by fire
.
Mooch was surprised that the site was designated a "Barbecue Zone"!
(03-Apr-2011)