Mooch has been to Portsmouth many times in the last few years,
and here are some of his, & his friend's, memories.
Old Portsmouth harbour can be very busy with small boats.
(25-Sep-2009)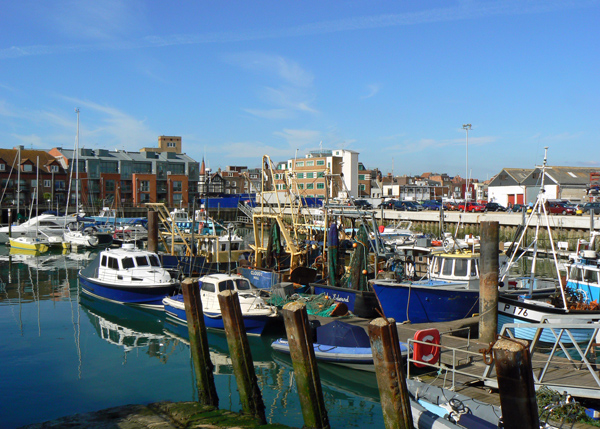 and the Gunwharf Quays can be just as busy with yachts & FastCat Ferries!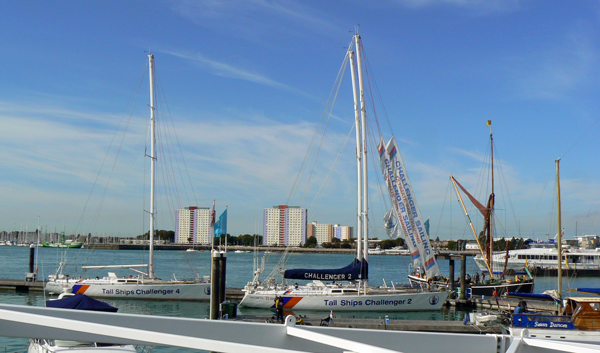 Dominating Portsmouth, the Harbour and Gunwharf Quays is the Spinnaker Tower.
(15-Mar-2009)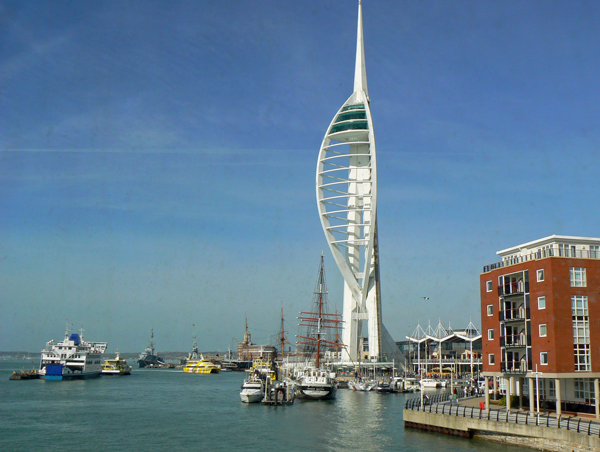 Gunwharf Quays also has a well known shopping centre and a lot of bars, restaurants and blocks of flats.
(25-Sep-2009)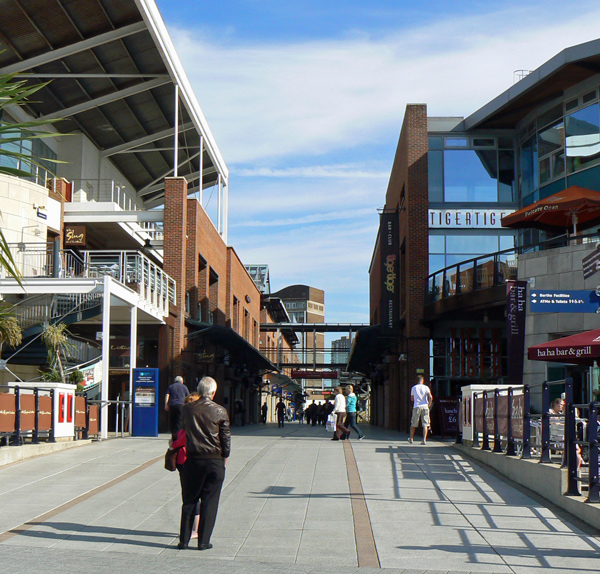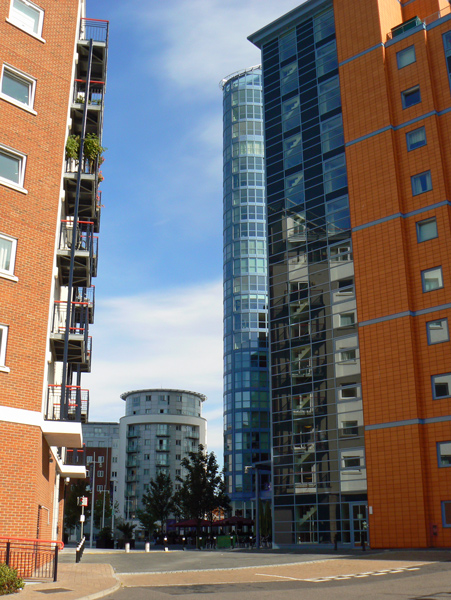 But, of course, Mooch always ends up watching the world go by with a relaxing pint!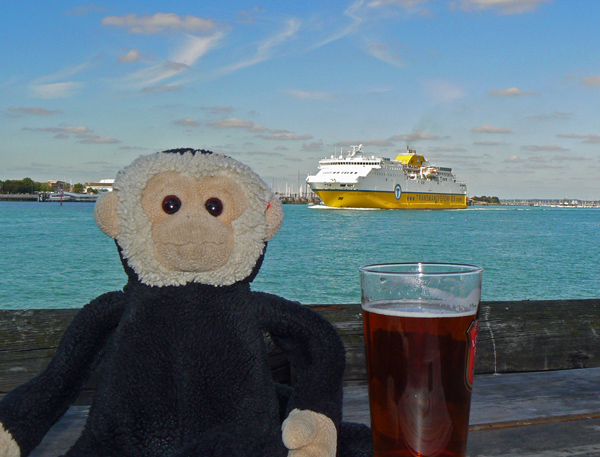 Mooch has been to a few
pubs in Portsmouth
.