Mooch is thinking of having his own television station!
The first thing he needed was an appropriate test card (or Test Pattern for those of a North American persuasion).
He thought that something derived from the classic
BBC Test Card F
was appropiate.
(14-Apr-2006)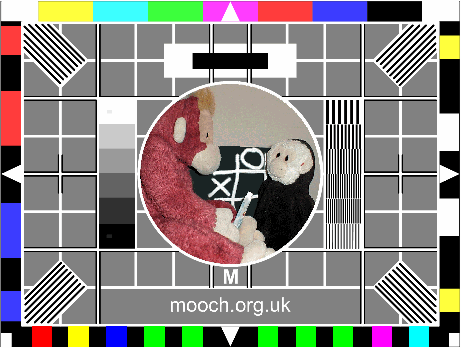 This is the static version of Mooch's TV Test Card M
(ooch)
.
(08-Feb-2006)