We've had fun at Christmas 2012 and New Year 2013!
Mama got a new hat, strawberry jam and a pack of tea for her Christmas presents.
Just about all she wished for!
(25-Dec-2012)
The kids got bow-ties.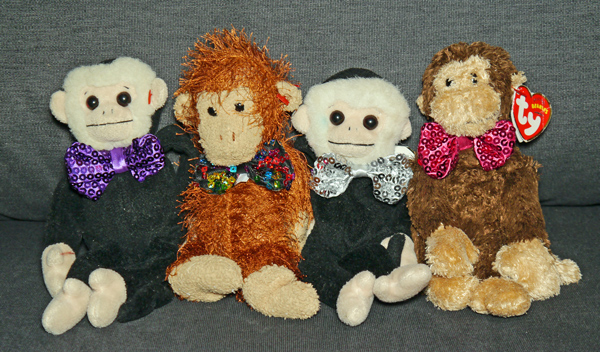 Big Mama checked what was on televison with the traditional Christmas issue of Radio Times!
All she needed was her TV zapgun and a cup of tea to complete her programme viewing happiness.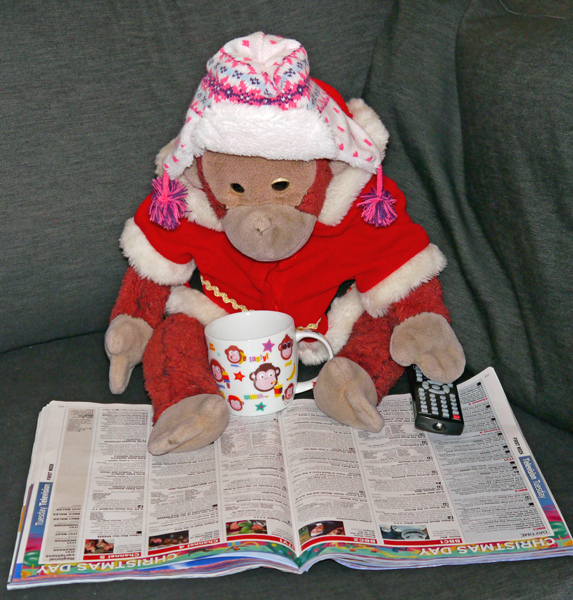 There was turkey for Christmas lunch, but Yeti got to it whilst the turkey was still in the roasting tin.
(Yeti also got a new hat for Christmas and would not take it off!)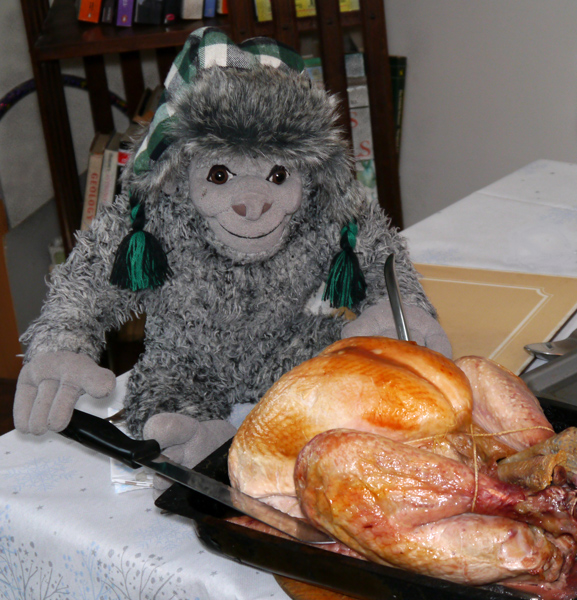 Big Mama Schweetheart got a bit of everything for Christmas dinner 2012.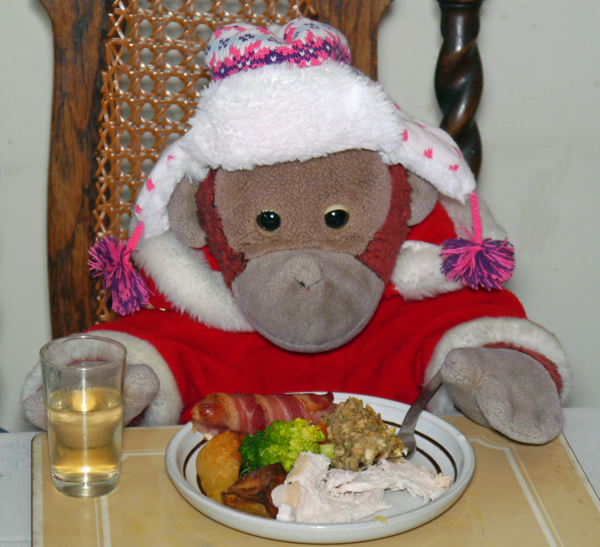 Yeti looked a bit worse for wear on New Years Day.
He'd drunk the whole bottle of Champagne!
(01-Jan-2013)