This business appears to have ceased trading.
mooch.org.uk is not associated with or responsible for the content of external internet sites, companies or personnel. This page has been kept for historical purposes only. March 2014.

When Mooch found there was a bar called mooch he had to go there!
The
mooch@76
cafe bar is in Burgess Hill, East Sussex.
It is well known for its good menu and events.
Mooch outside the mooch@76 cafe bar in Burgess Hill.
(06-Apr-2009)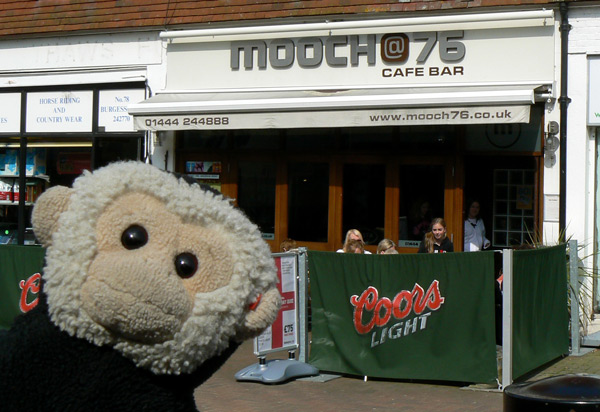 Mooch ordered a Guiness and tried to decide what to have from the menu!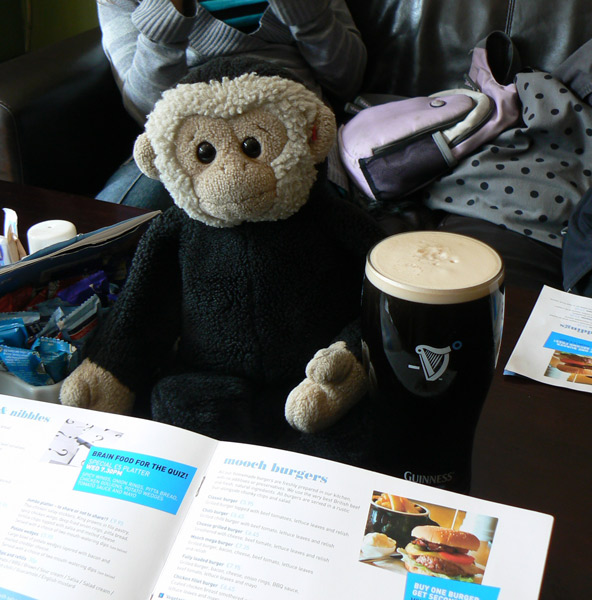 Mooch had a 'mooch mega burger' and enjoyed finishing it!