Mooch found that there was a Škoda Yeti plush cuddly toy as well as their Yeti car.
He is part number 5L0099301. Mooch got him from his local Škoda garage.
(10-Jan-2013)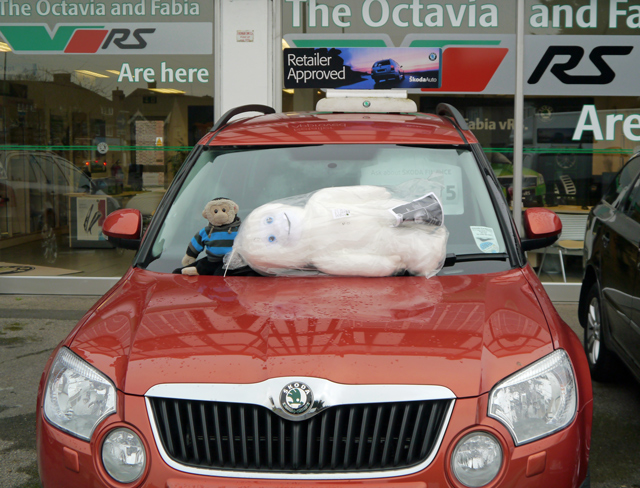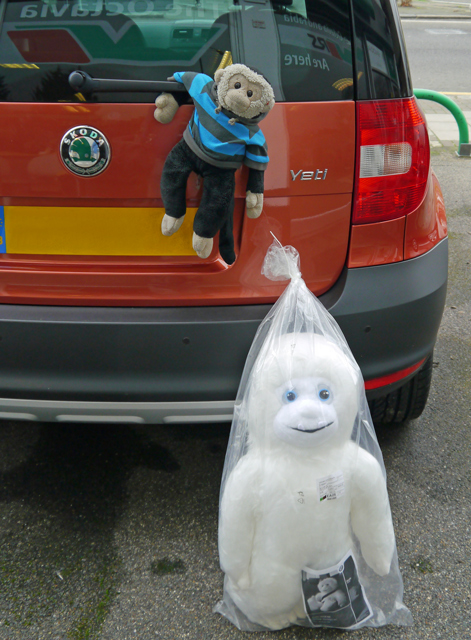 Our old Yeti read Škoda's instruction leaflet before letting him out of the bag .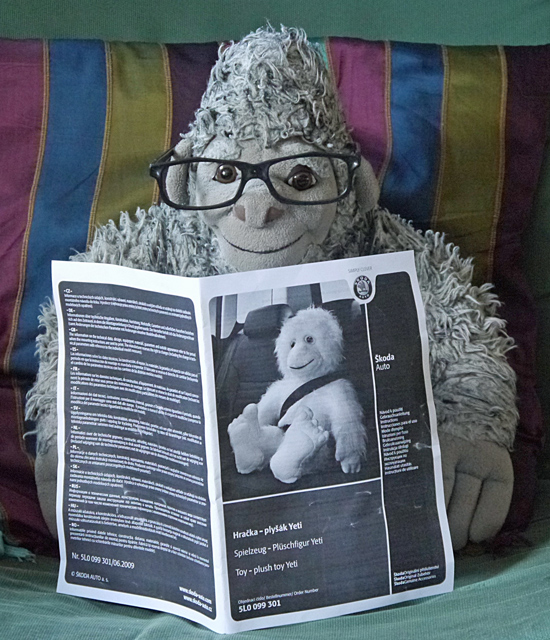 Of course Škoda loves snow, just like our old Yeti.
(20-Jan-2013)