Mooch found the oldest extant shop in England. There's continuously been a shop on the site for 700 years, although its usage has changed. It's at 173 High Street, Berkhamsted, Hertfordshire. Until recently it was Figg's the Chemists, but is now an estate agent.
Mooch outside the shop - showing its Victorian chemist's frontage.
(13-Jan-2012)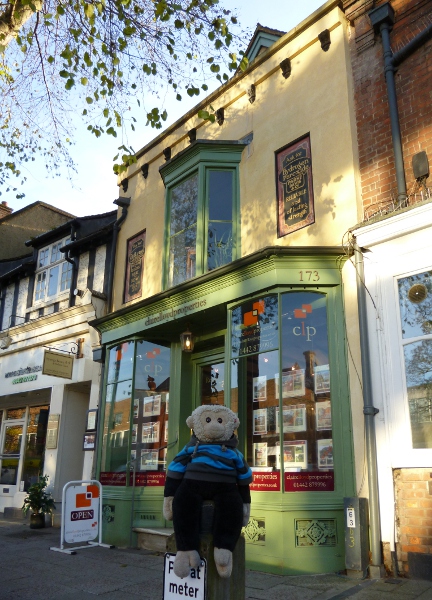 Mooch with 21st century technology in a 13th century environment!
The brick wall has been rebuilt from original bricks. Some of the timbers date to between 1277 and 1297.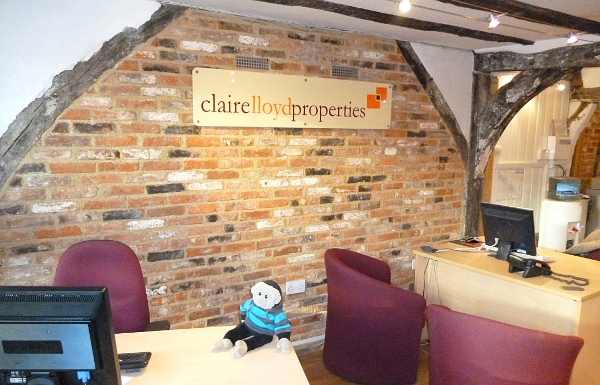 At the rear of the shop is a well.