Southwold, Suffolk, has the newest pier to be built in England.
Poet
was really impressed by the
Under the Pier Show
,
especially as the 'Is It Art?' machine thought she was 'Art'.
(03-Aug-2005)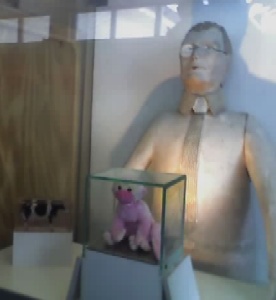 The pier just as a storm passes to the north - the sky really was that black,
but we were in sunshine!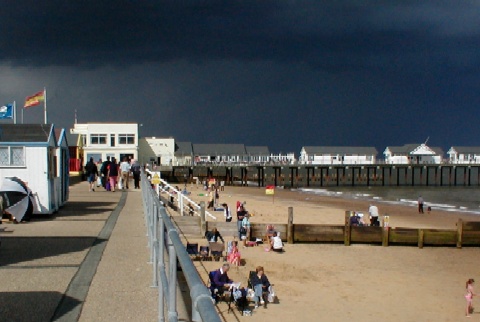 and then there was a good rainbow!