Mooch took a turn off the A1 in Rutland and found the Jackson Stops Inn in the village of Stretton. This pub is one of only two pubs in the country where the traditional Midlands game of nurdling is played. The basic idea of the game is to get old pennies (1d pre-decimal penny) down a hole in a bench.
(08-Apr-2007)
Mooch outside the Jackson Stops Inn, Stretton, Rutland.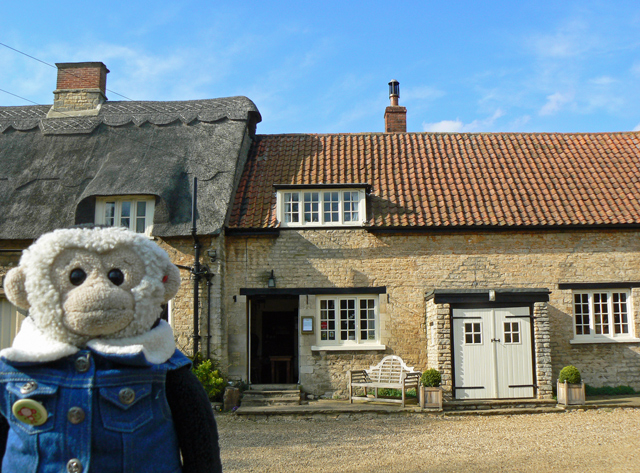 Mooch is shown the nurdling hole in the bench by the current world champion.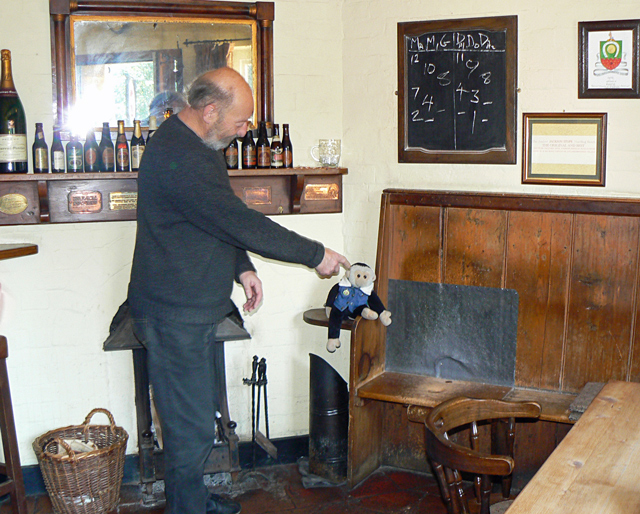 Mooch tries to kick a penny into the hole - that's not allowed! Scoring pennies are caught in the drawer below the bench. A lead plate on the back of the bench cushions the bounce of the pennies.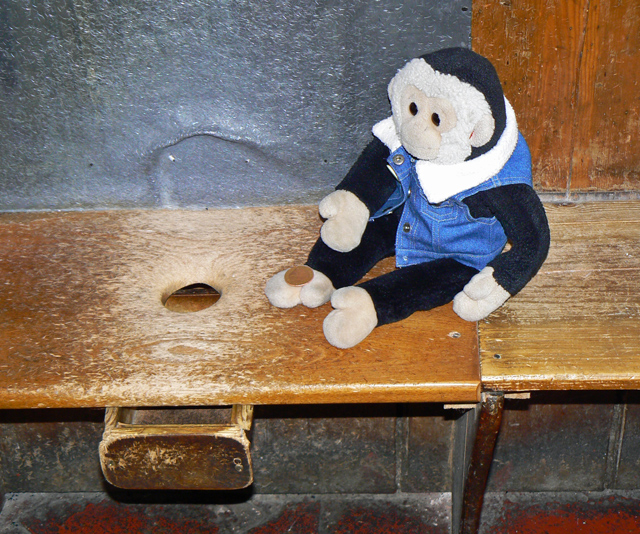 The barman shows how to throw a penny into the hole.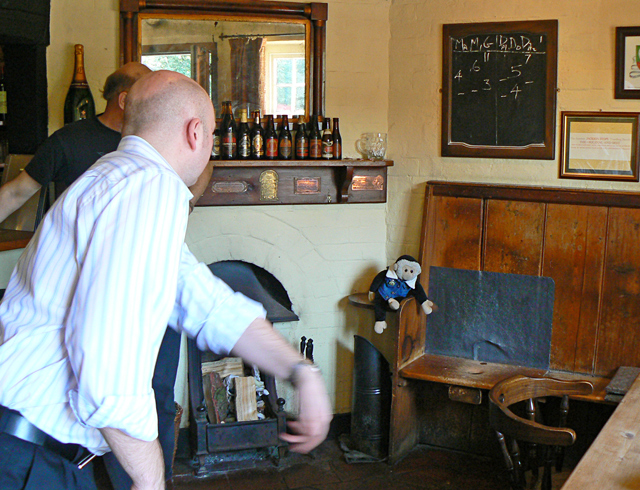 Mooch checks the rule book before his turn!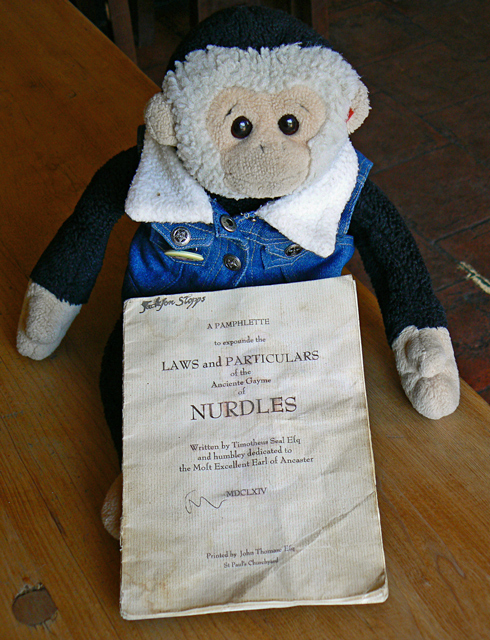 Mooch helps a pub visitor to play the game.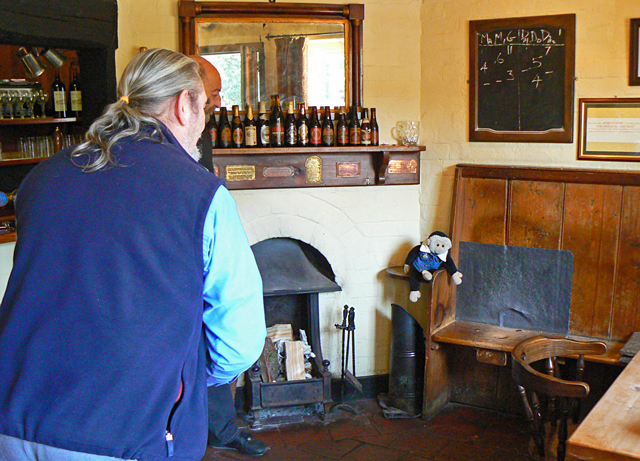 Mooch checks the hole in the bench where the pennies go.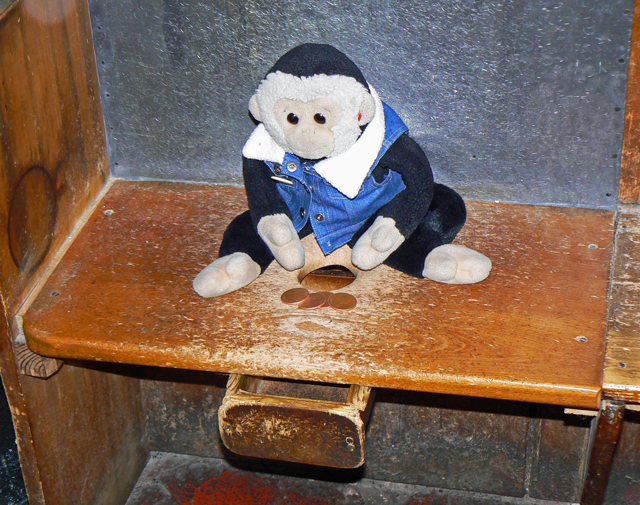 Mooch's team beat the world champion's!