The
Great British Beer Festival
in 2014, organized by
CAMRA
, was once again
Britain's biggest pub. Here are some pictures of the event and Mooch drinking
his choice from over 900 beers, ciders and perries available.
(13-Aug-2014)
One side of the main hall - not quite full yet!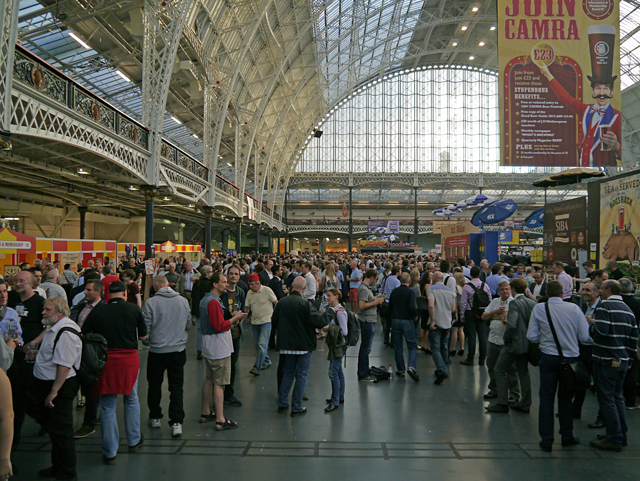 The seating area upstairs.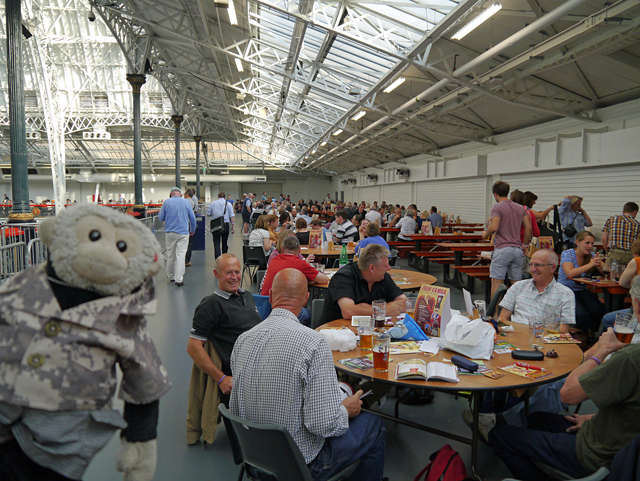 Mooch buys a beer and shares a pint from his festival glass.
It's usual to buy a half at a time or share a pint with friends.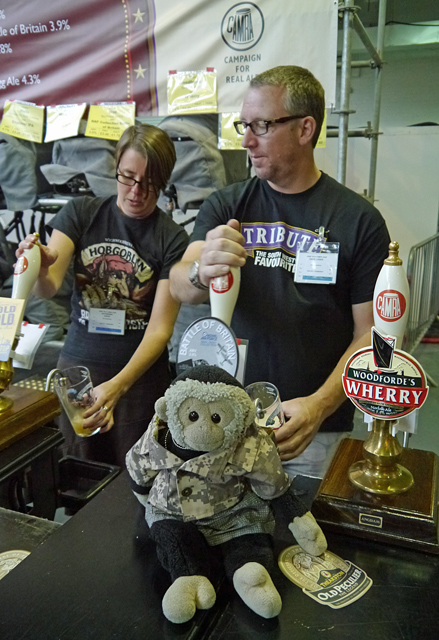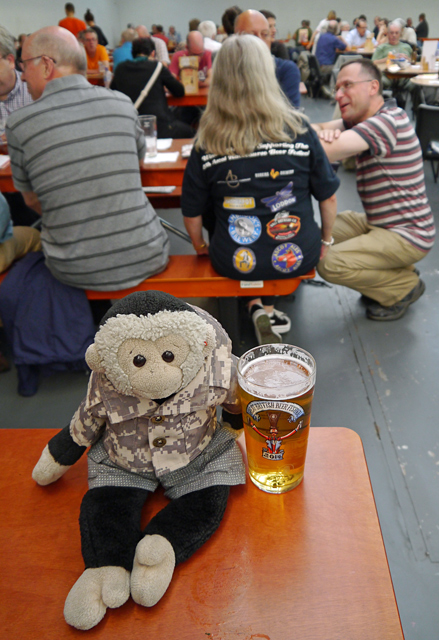 From the balcony of the main hall it looks just like any other trade fair, but not at ground level!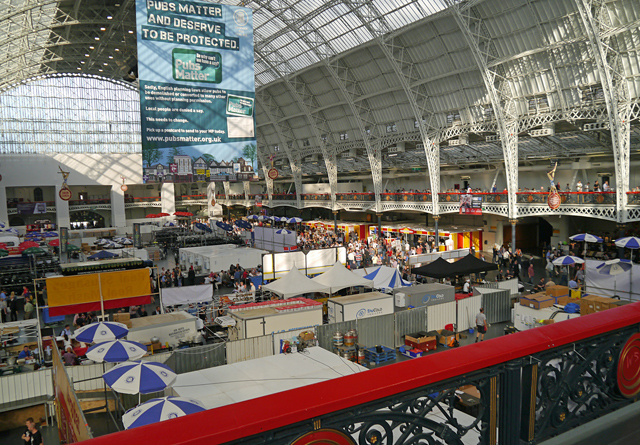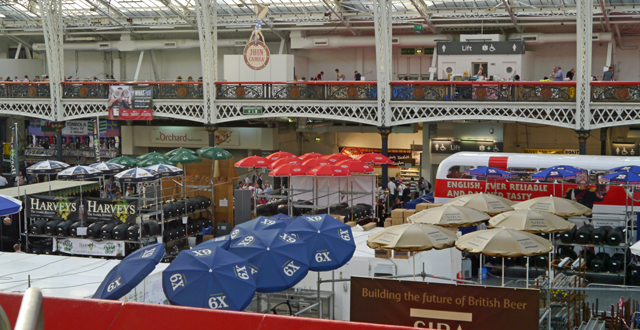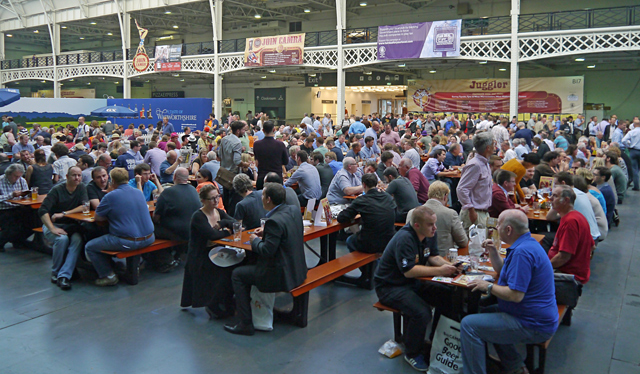 13-Aug-2014..13-Oct-2014 © www.mooch.org.uk 2014