The
Great British Beer Festival
in 2014, organized by
CAMRA
, was once again
Britain's biggest pub. Here are some pictures of the event and Mooch drinking
his choice from over 900 beers, ciders and perries available.
(13-Aug-2014)
Even with 22 large bars you had to work your way to the front.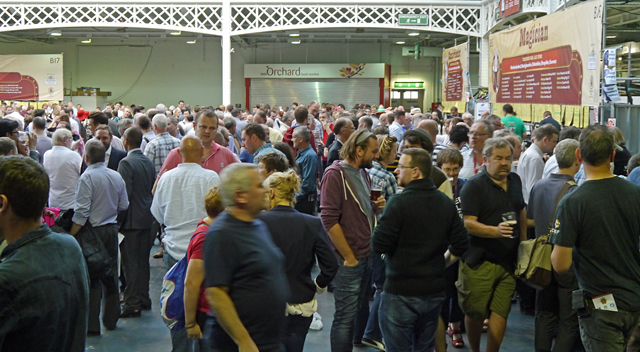 The bar staff get a big thanks for serving so many with so much!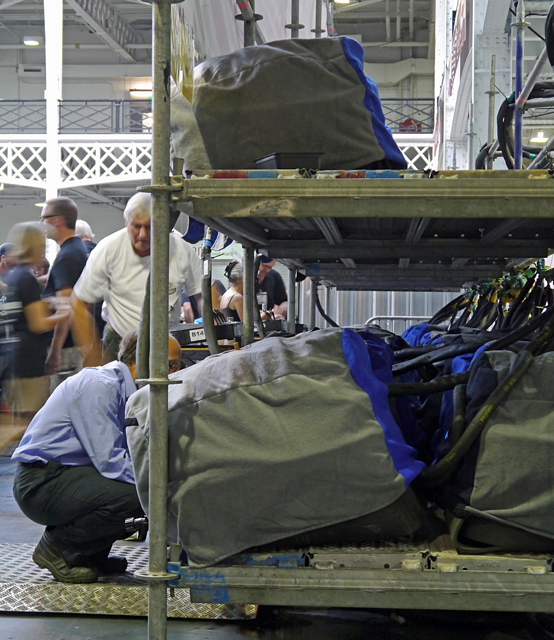 To keep everyone entertained there were several typical pub games areas.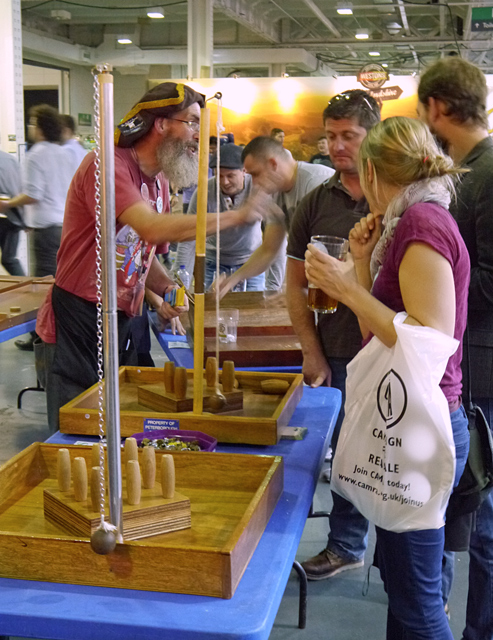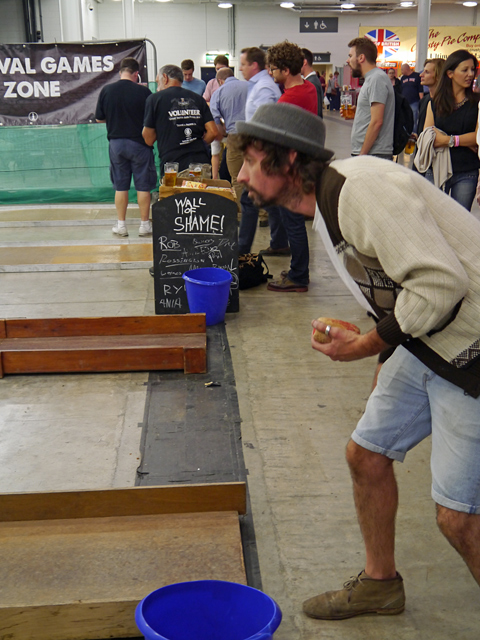 And some informal do it yourself games.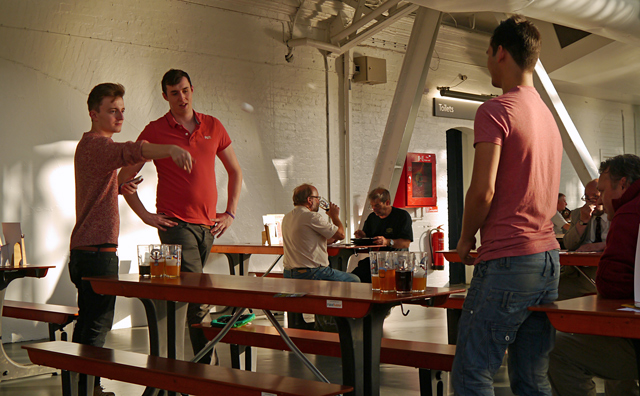 There were also several bands playing at lunch time and in the evenings.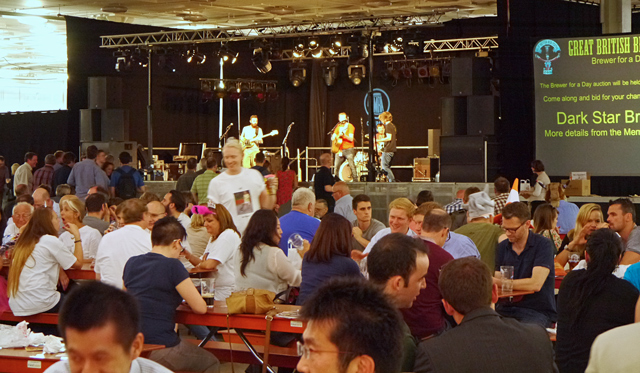 13-Aug-2014..13-Oct-2014 © www.mooch.org.uk 2014