Old Bailey Jury Service
One of Mooch's humans got called to do jury service at the Central Criminal Court, more commonly known as the Old Bailey. Mooch actually managed to go into a courtroom and into the jury deliberation room, but he was a good monkey and stayed in his bag!
(01-Apr-2015..01-May-2015)
The
Old Bailey is a great tourist attraction
and the public can go in and watch a court in action. Cameras and phones are not allowed in the public galleries (jurors are allowed phones in the building), Mooch used the minding service of local travel agent Capable Travel to store his camera - other shops also do this. Notices are posted outside the main entrance of what cases are being heard in each courtroom, and
this information is provide online with updates
after 10am.
The Central Crominal Court occupies adjacent old and new parts of a building in the road called Old Bailey near St Pauls in the City of London.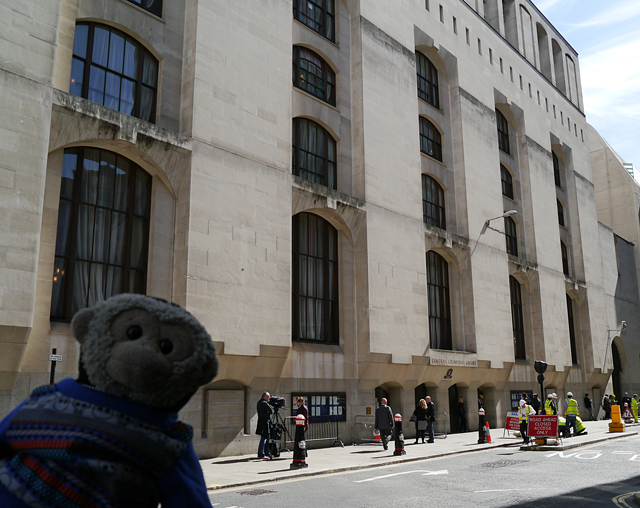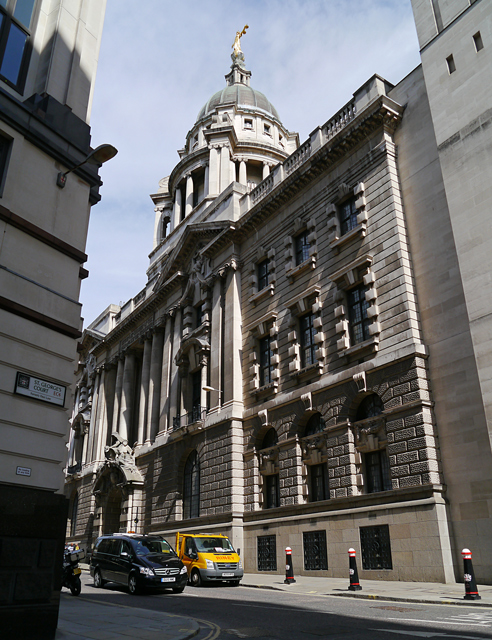 This is the famous main entrance to the Central Criminal Court in Old Bailey. When there is an important case the pavement outside the main entrance is often swarming with journalists, photographers and video crews.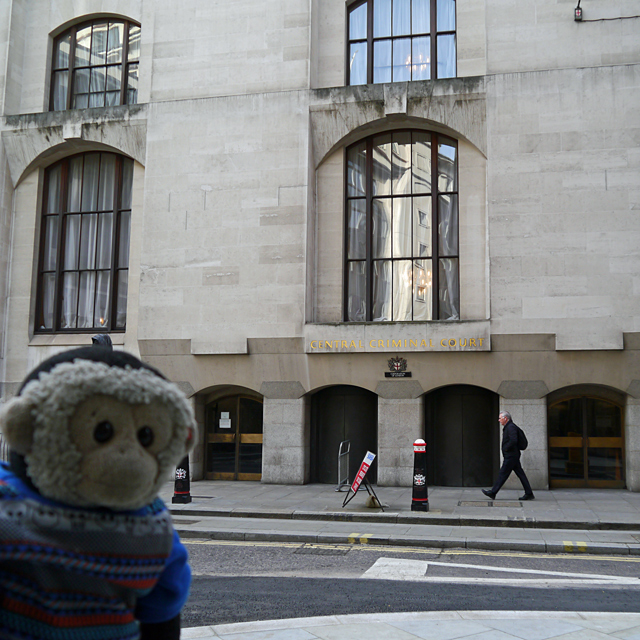 This is the public entrance to the older courtrooms in Newgate Street. Sometimes prisoner transports use the adjacent gateway.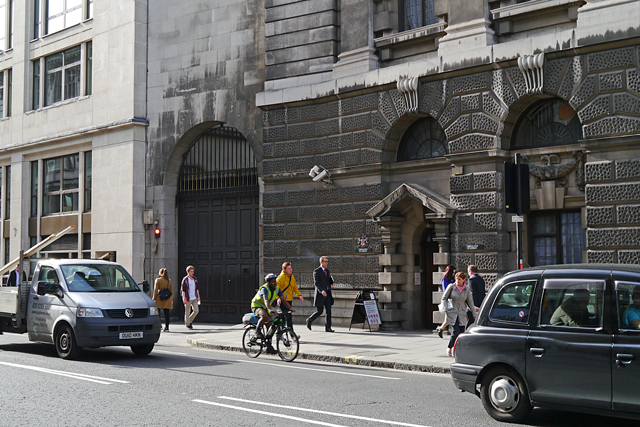 The court's buildings continue at the rear of the building. This is the Lord Mayor's entrance in Warwick Square.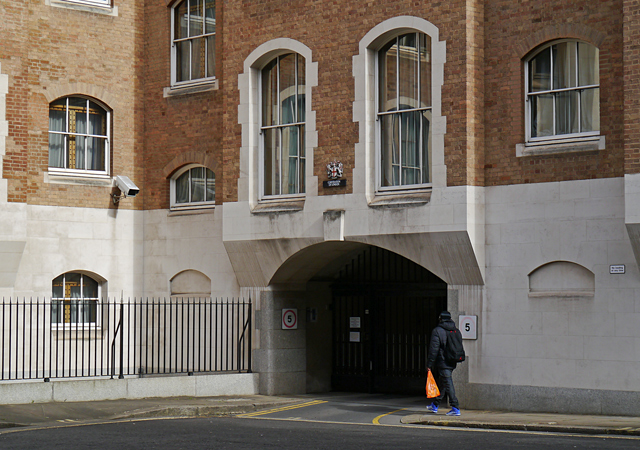 Opposite the court buildings in Old Bailey is the
Magpie and Stump
pub. There has been a pub on this site for hundreds of years and it was a popular place to view hangings that occured outside the Newgate Prison.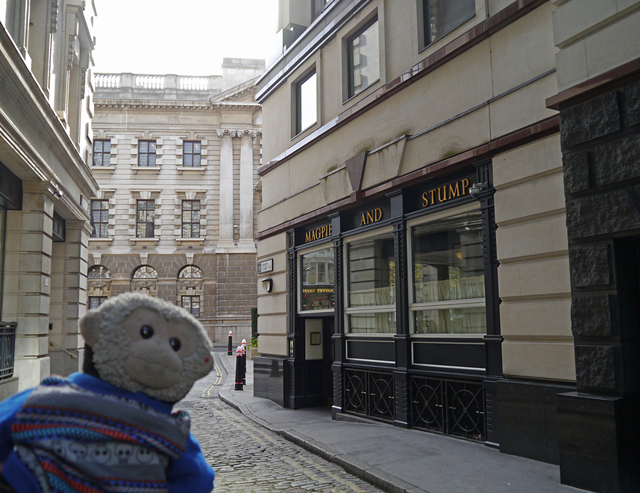 The public entrance for the newer courtrooms is in Warwick Passage, near the main entrance. Above the courts flies the flag of the City of London, who own and run the building, and the statue of Lady Justice.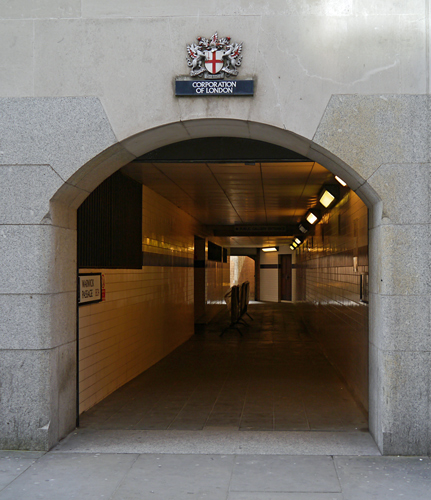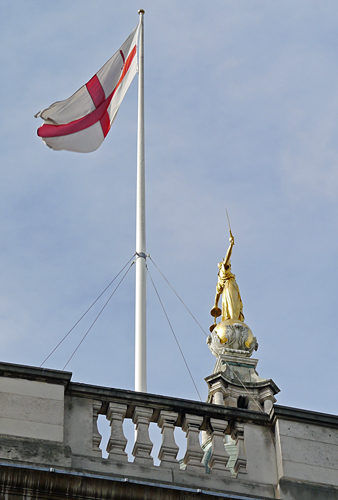 The trial that Mooch attended went on for several weeks, and when it had finished Annie, Chris & Mark, three of the jurors, retired to
The Blackfriar
pub nearby for a well earned drink. Mooch says look at the inside and out of this famous Art Nouveau building which can get very busy.
(01-May-2015)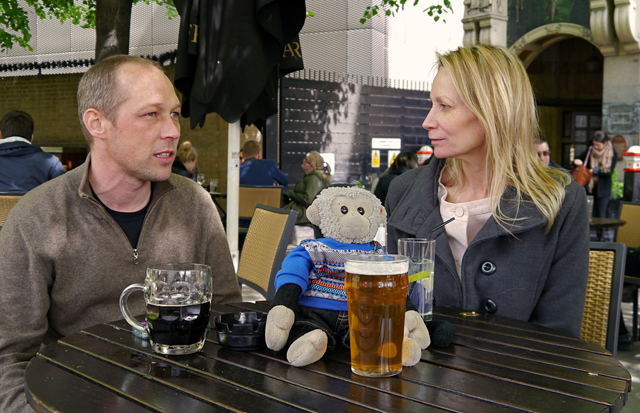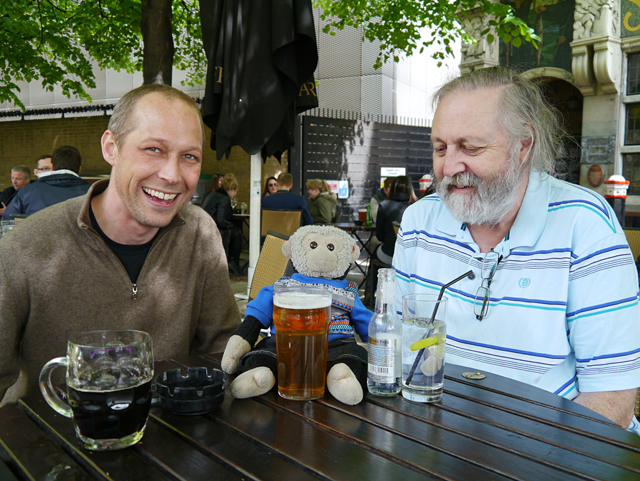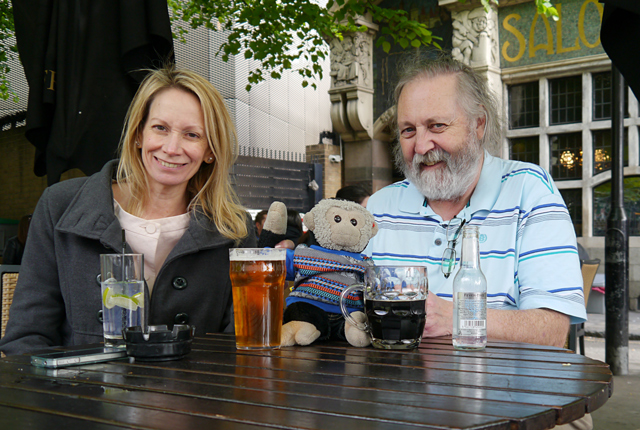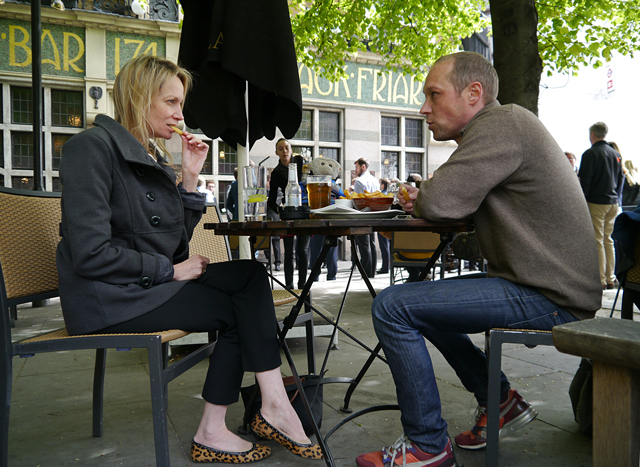 01-Apr-2015..10-May-2015 © www.mooch.org.uk 2015