Mooch visited Bournemouth to hunt their lions!
Pride in Bournemouth 2011
is a public art event bringing together residents, visitors, schools, artists and businesses in a fun way! They have more than 50 lions in, and around, Bournemouth, Dorset.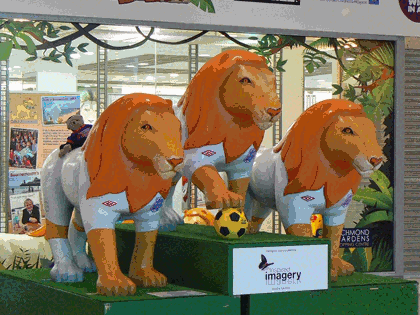 The official Trail Map of Pride in Bournemouth 2011 locations
(PDF)

The Pride in Bournemouth lions on Facebook
30-Jun-2011 - Mooch has only had one day in Bournemouth so far, but he did manage to bag over 30 large lions.
01-Aug-2011 - A second short trip and Mooch saw another 16 lions.
02-Sep-2011 - A third short trip and Mooch found the few he was missing, plus two extras.
Large lions: