Stonehenge
is a well known prehistoric monument in Wiltshire.
Mooch visited Stonehenge on a nice afternoon and he sat in his deckchair and watched
all the tourists taking weird photos.
(10-Oct-2013)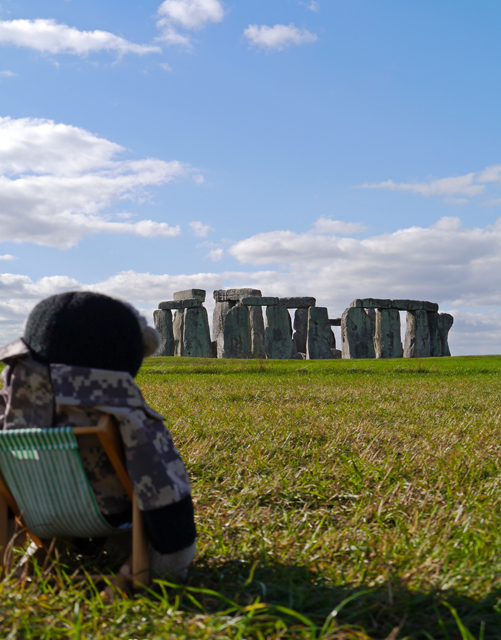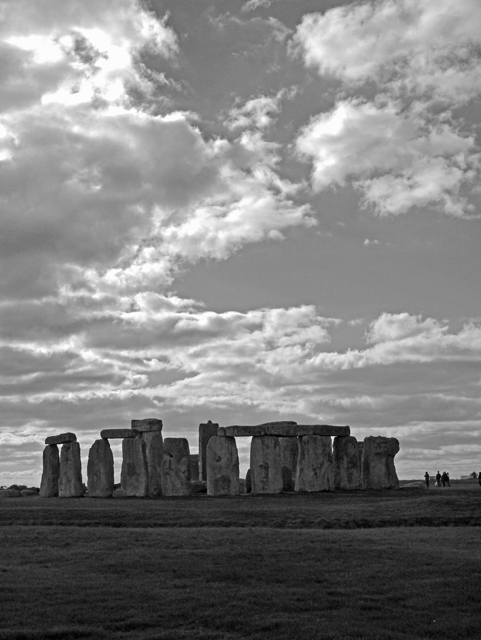 Mooch found the main path past Stonehenge to be nice when quiet, but try to avoid the tourists!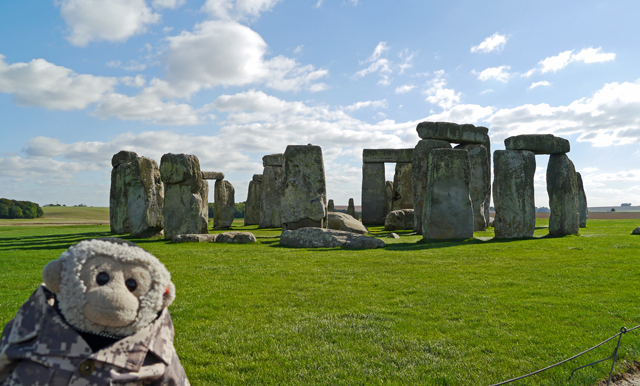 On the open plain there is often a strong wind blowing and Mooch needed his coat collar turned up!
A typical view of Stonehenge, but the weather can change very quickly, although Mooch was lucky!
(10-Oct-2013)