Mooch had a beer at the
Old Three Pigeons
in Nesscliffe, Shropshire, just off the A5.
(17-Jul-2013)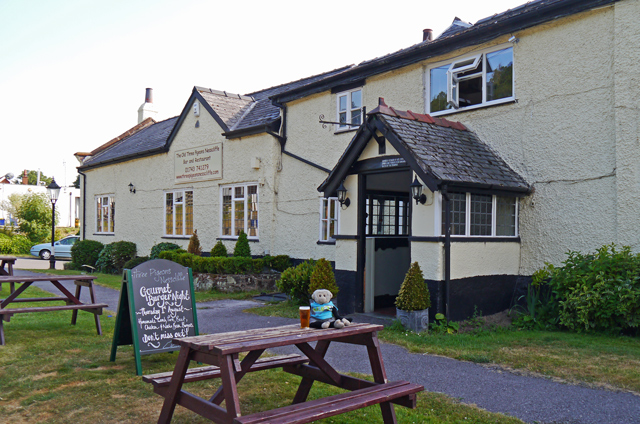 And a meal too.
(19-Jul-2013)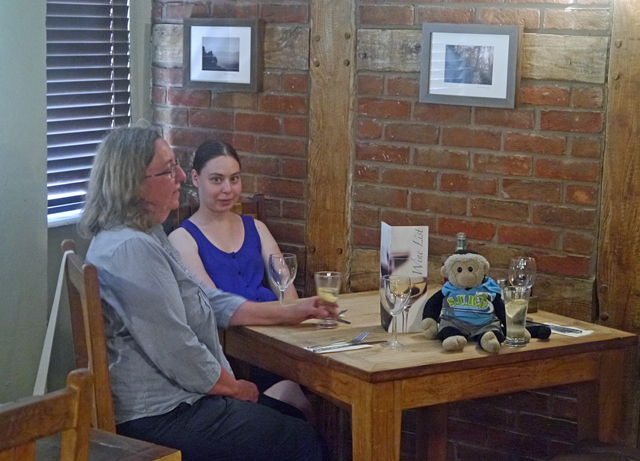 In the bar Mooch found a seat inset in the fireplace. This is said to be the seat of
Sir Humphrey Kynaston
a local nobleman turned Robin Hood style highwayman who was later pardoned by King Henry VIII.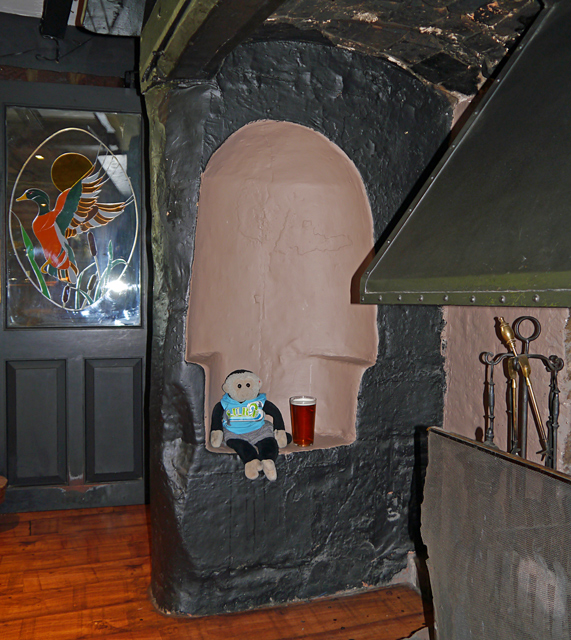 From the pub garden you can look up towards the Nesscliffe Hill Country Park.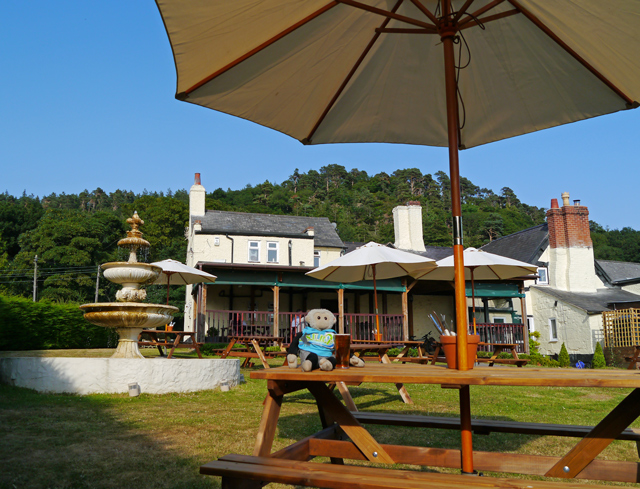 Mina took a walk up the hill to the caves where Kynaston lived for many years. Mina was pleased that the caves are now the home to lots of bats.
(20-Jul-2013)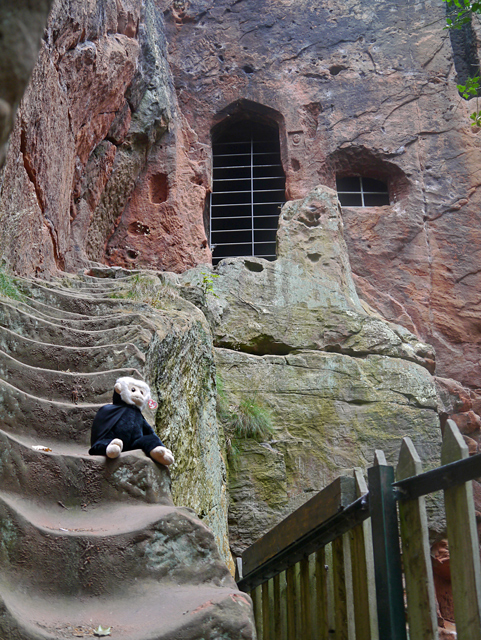 From the hillside Kynaston could look down on the main road going through Nesscliffe and plan his robberies.