The Museum of Domestic Design & Architecture
The Museum of Domestic Design & Architecture (MoDA)
holds the Silver Studio collection which includes a lot of work by Lewis Jones. MoDA does not have exhibitions at their own offices, but the collections are available: on-line at their website; on-tour displayed by other museums; on-request for visitors in their study room.
MoDA is part of Middlesex University and is housed in a new unit in Colindale.
(13-Aug-2014)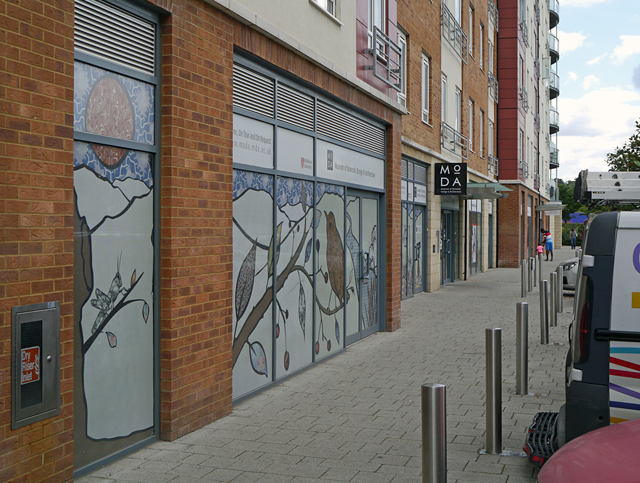 Lewis Jones' grandson, Mark, visited the museum for one of its "In Conversation" events. That afternoon Zoe Hendon, MoDA's Senior Curator, presented an overview of the work of MoDA and its collections. In the Study Room the visitors were allowed to look at a selection of the works from various collections.
MoDA's blog has details of these events and news of its other activities.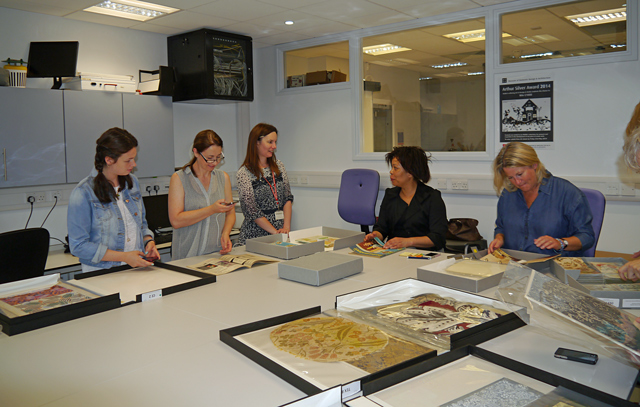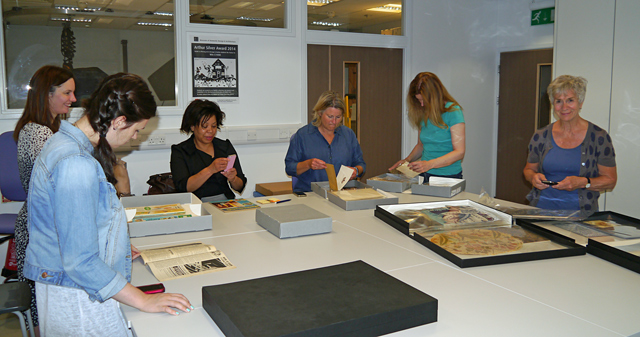 We then had a look in the storage and conservation areas.