The Warner Textile Archive
Many of the designs by Lewis Jones for the Silver Studio were produced by Warner & Sons.
The Warner Textile Archive
holds a large collection of original artwork, documents and fabrics relating to Warner's textile business. The archive is part of the Braintree District Museum and Study Centre Trust and is housed in one of the building on the old Warner's mill site in Braintree, Essex. This first photo shows the entrance to the archive museum and shop. Sorry photos cannot be taken inside.
(23-Sep-2015)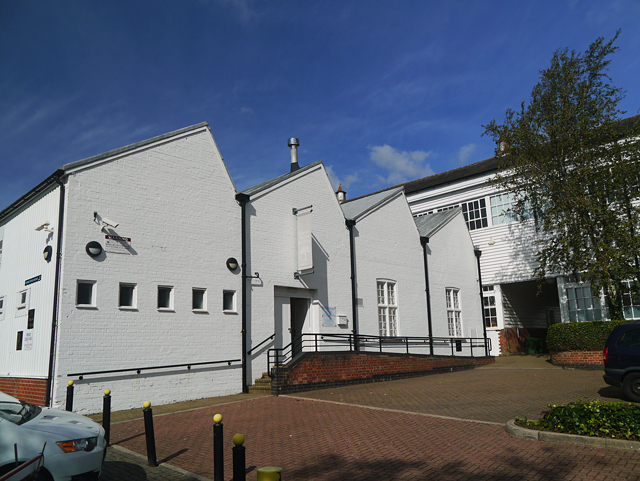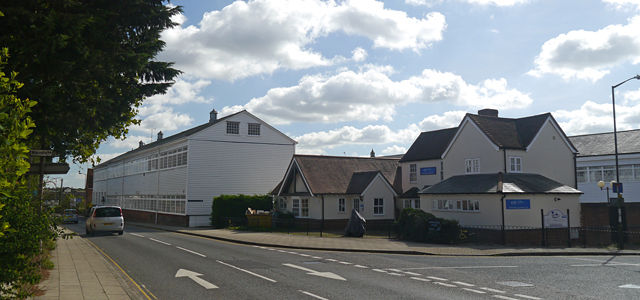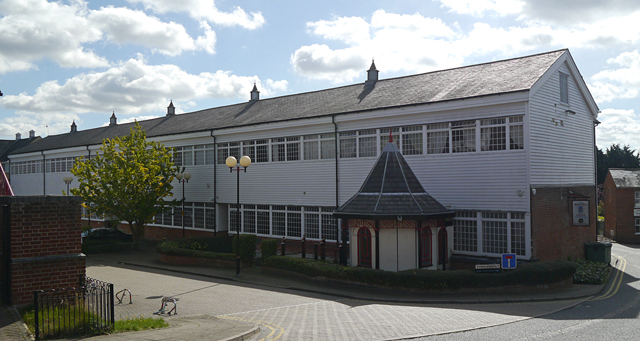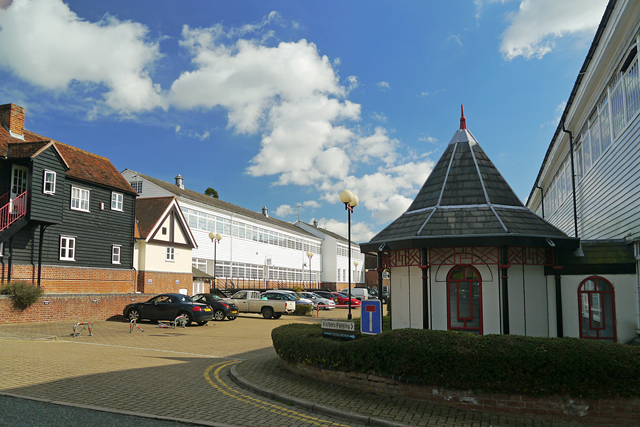 A nearby street corner reflects the textile heritage of the town of Braintree.