The Horniman Museum in South London has a large collection covering Natural History, Anthropology and Musical Instruments.

Mooch started with the Totem Pole at the front of the museum.

(08-Apr-2013)





Mooch and Annie then tried some of the instruments in the Sound Garden.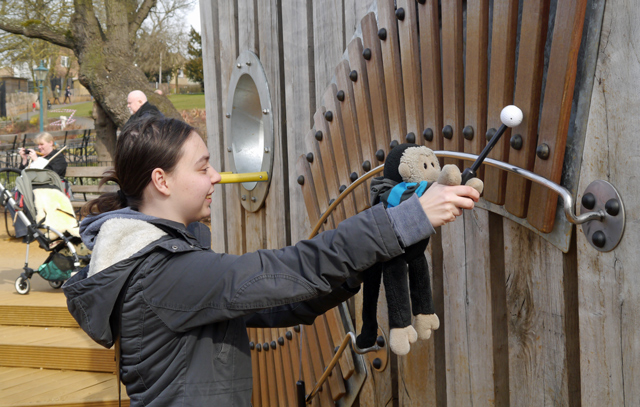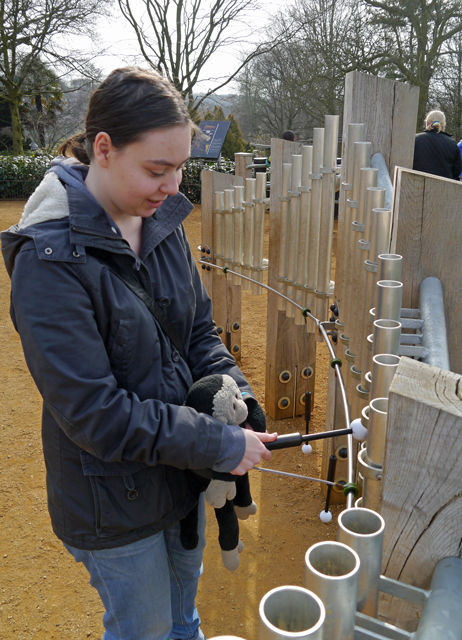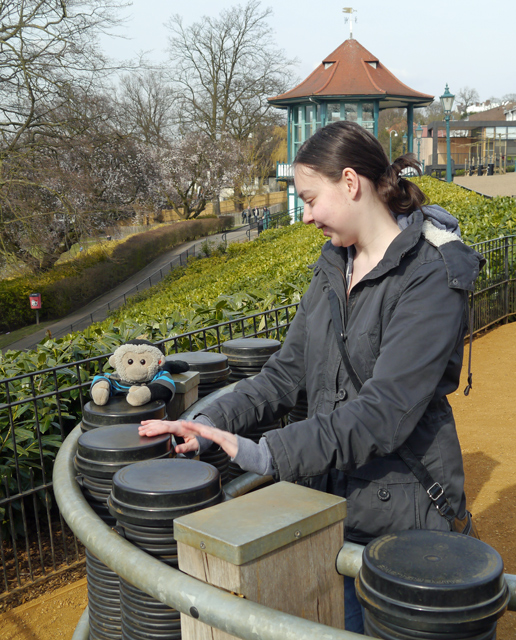 Mooch met the sheep in the Animal Enclosure.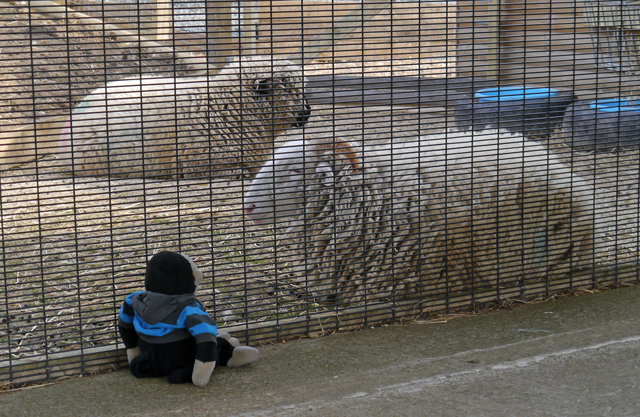 In the Aquarium, Mooch wondered why the jelly fish were swimming upside down.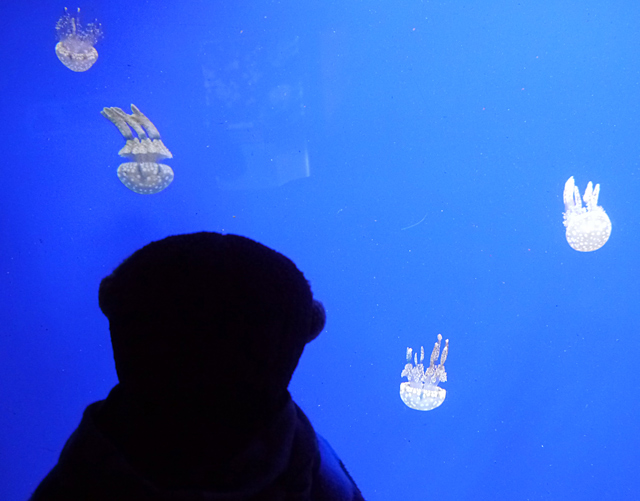 Inside the museum some of the galleries have a traditional feel with lots of exhibits in glass cases.
This is the main Natural History Gallery. Since taking this photo the Walrus has gone to Margate for
its 2013 Summer holiday!