The
Horniman Museum
in South London has a large collection covering Natural History, Anthropology and Musical Instruments.
Mooch wasn't sure about the ape skeletons!
(08-Apr-2013)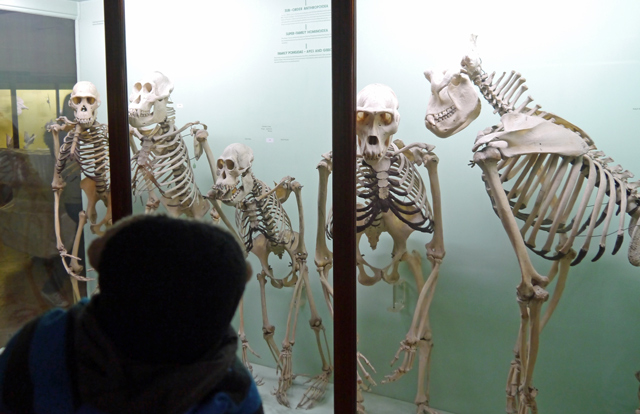 The Music Gallery has several interactive displays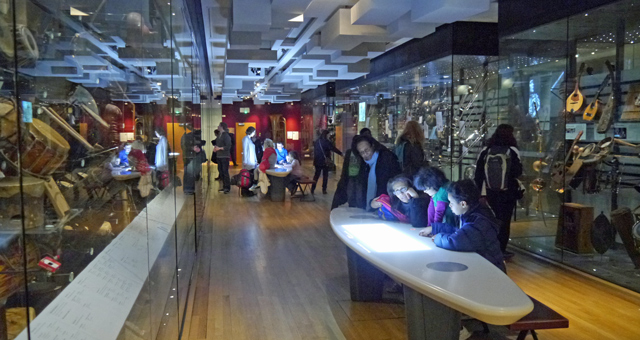 The Music Gallery also has static displays, but with videos to show how the instruments are used.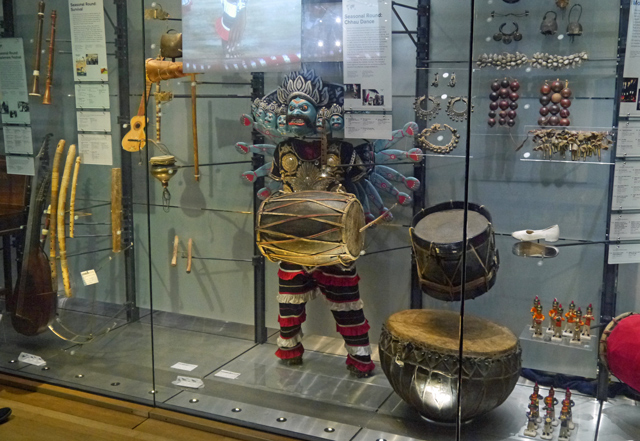 In the entrance to the African Worlds Gallery there is a friendly lion that can be gently touched.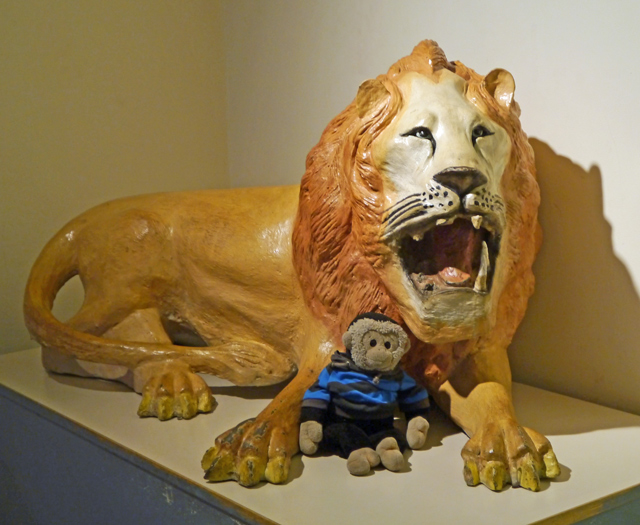 This Ijele Mask comes from Nigeria. It is about 4 metres tall.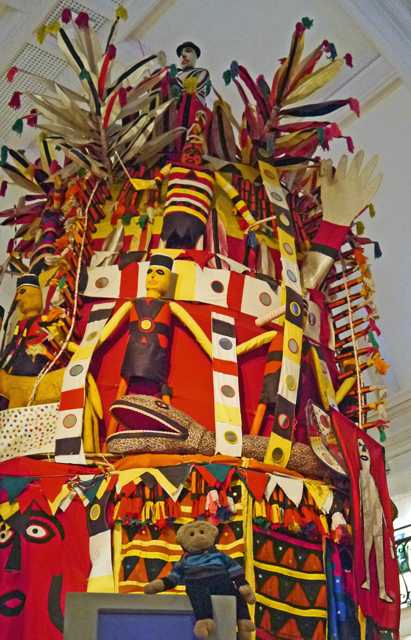 There are lots of other masks in the collection.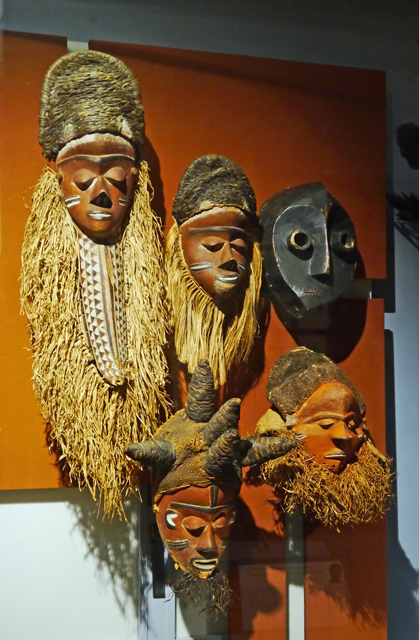 These two are Ibibio Cement Sculptures from Nigeria.