During July, August and September 2012 all of Mooch's ape and monkey friends liked watching the London 2012 Summer Olympics and Paralympics.

Big Mama Schweetheart the orangutan sat and watched it all. Here she is wearing her Paralympics t-shirt, waving her Team GB Olympics flag and holding her TV control so she can jump channels and watch her next favourite. All she needed was someone to keep supplying her with jam sandwiches and mugs of tea for five weeks!
(08-Sep-2012)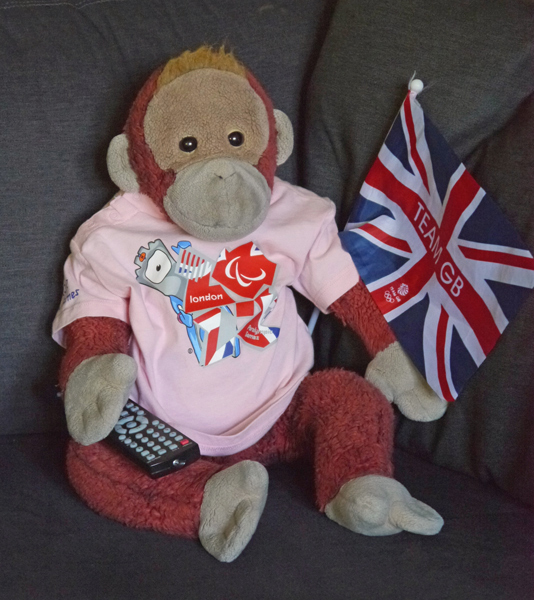 Annie got to go to the Paralympics. Here's the main Olympic Stadium from outside.
(04-Sep-2012)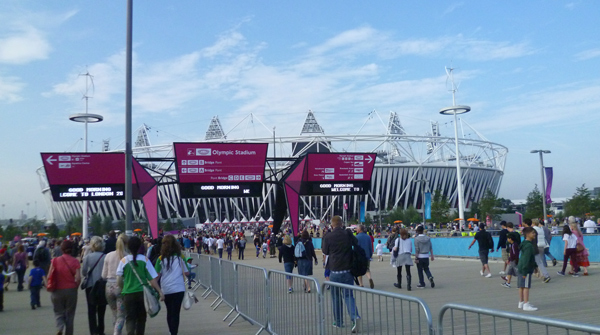 The Paralympic Flame - which used the same cauldron as the Olympics Flame.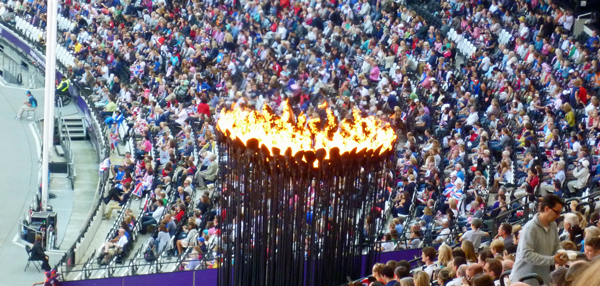 The London 2012 Olympic Stadium during the Paralympics.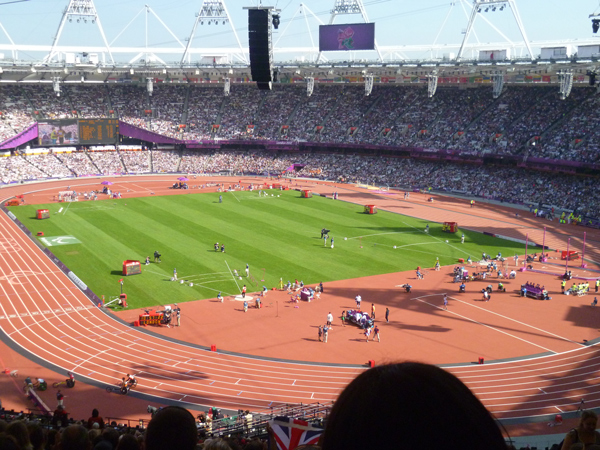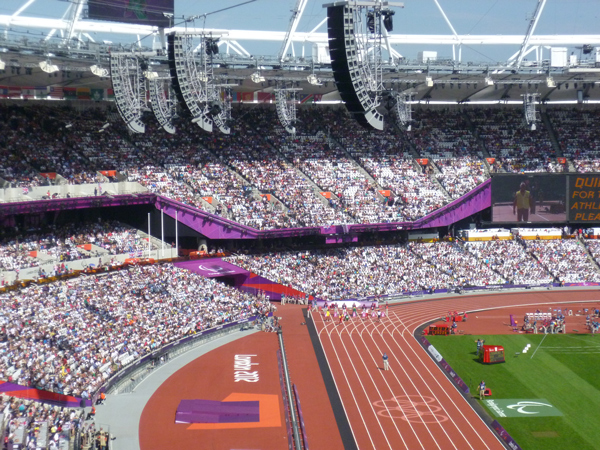 The start of a Paralympics wheelchair race.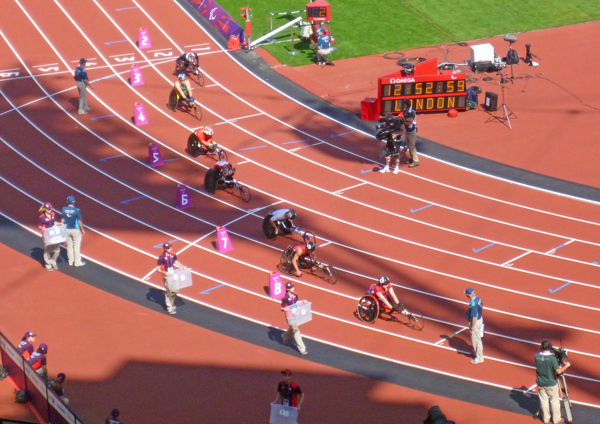 In London's Trafalgar Square you could watch the Olympics and Paralympics on a large screen.
(08-Sep-2012)