Shaun in the City
is a public art event organised by Wallace & Gromit's Children's Foundation to raise funds for The Grand Appeal and Wallace & Gromit's Children's Charity.
There were 50 Shaun the Sheep sculptures around London, from 28th March to 31st May 2015.
There will be another 70 Shauns around Bristol from 6th July to 31st August 2015.
46
Lambmark Larry
- Jenny Urquhart -
Paddington Station, Platform 8
(31-Mar-2015)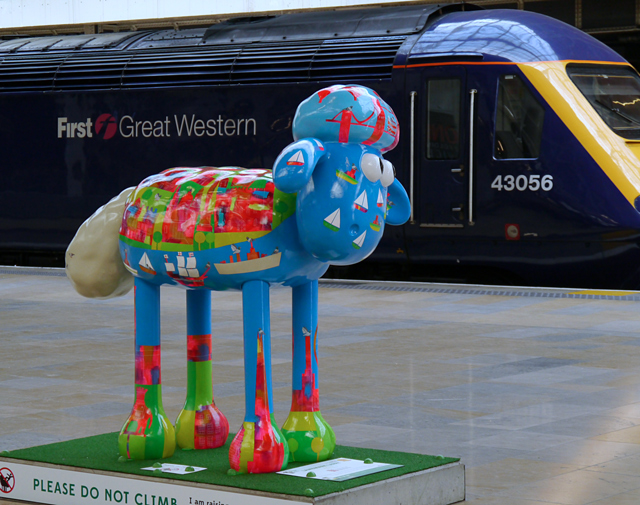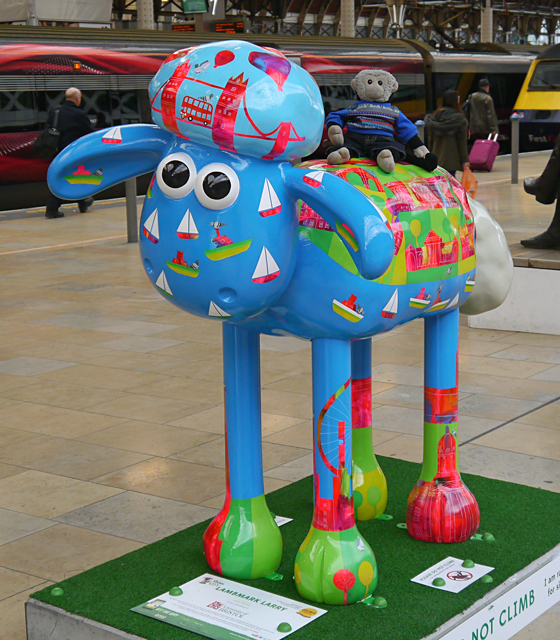 This Shaun was next to the talking statue of Brunel on Platform 8.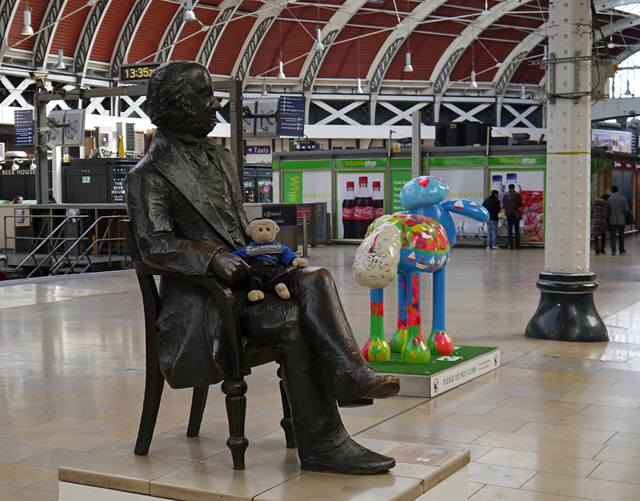 47
PADDINGTON Shaun
- Paddington -
Merchant Square / Paddington Basin
(31-Mar-2015)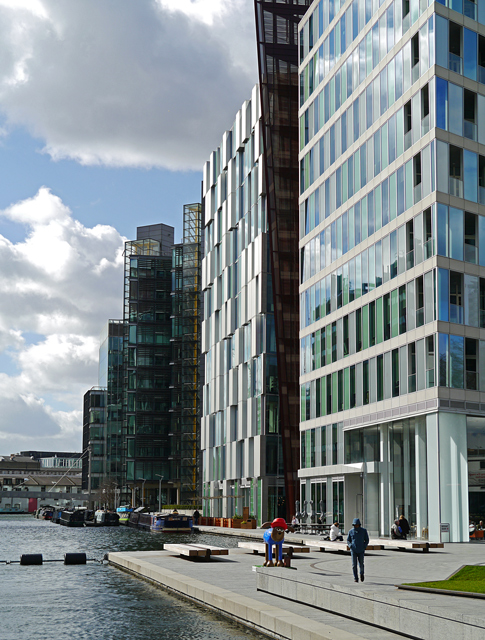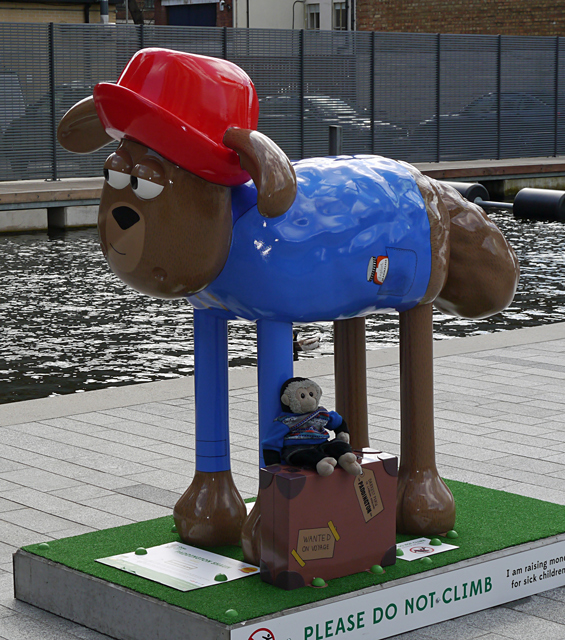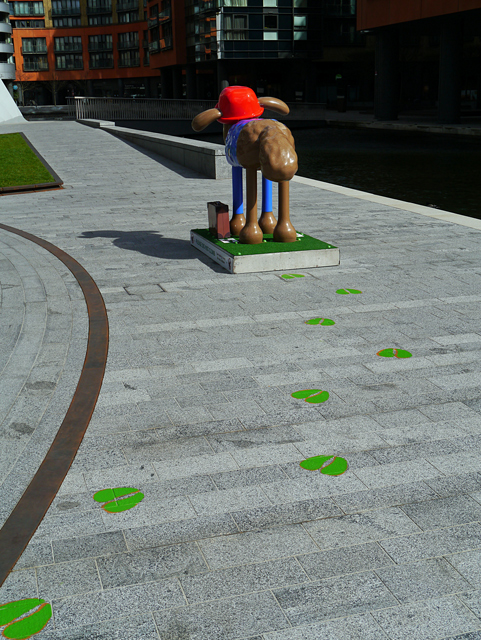 48
Happy & Glorious
- Vivi Cuevas -
St. James's Park / Victoria Memorial / The Mall
(31-Mar-2015)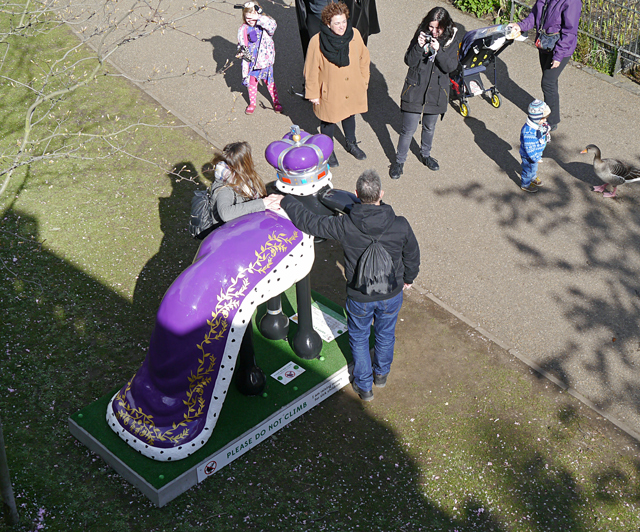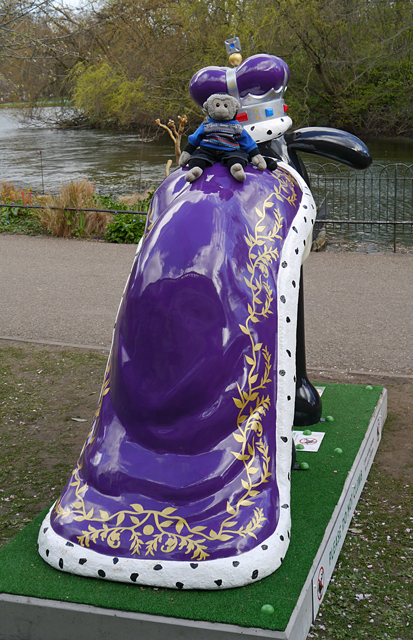 49
Golden Fleece
- Nigel Leach -
Jubilee Place / Jubilee Park / Canary Wharf
(31-Mar-2015)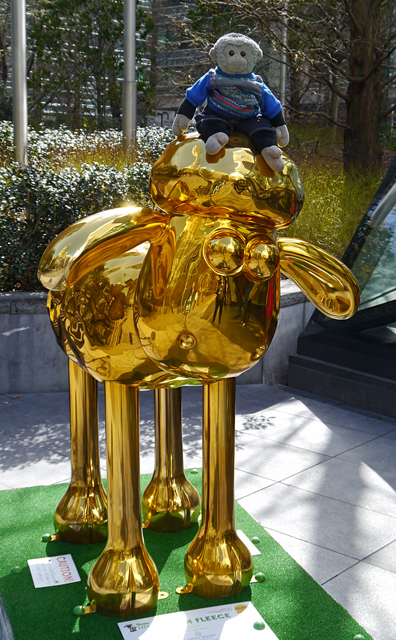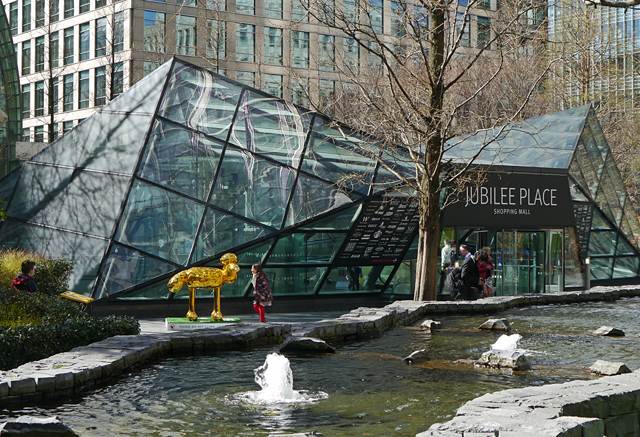 50
Hello Kitty's #OneKindThing
- Sanrio -
Jubilee Place Level -2 / Canary Wharf
(31-Mar-2015)