Books About Town
was a public art event in London during summer 2014 to promote literacy.
There were more than 50 book benches scattered around central London.
Bench 18: Please Look After This Bear. Thank You.
has ended up at Paddington Station and Mooch visited it in its new location next to an existing Paddington Bear statue by Marcus Cornish, below the clock on platform 1.
(31-Mar-2015)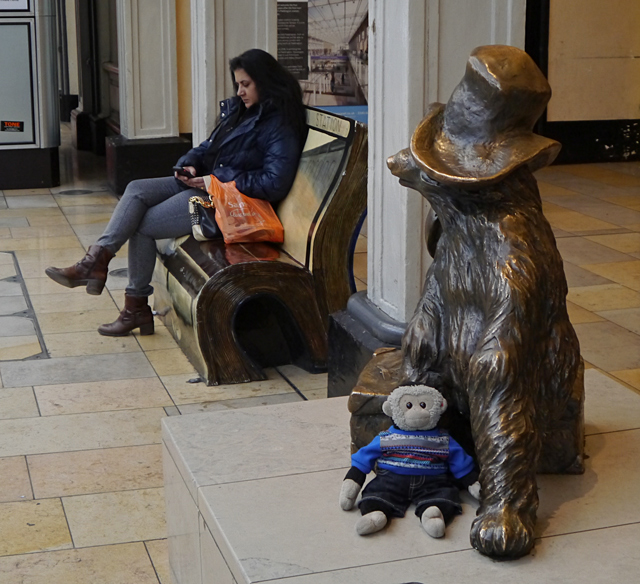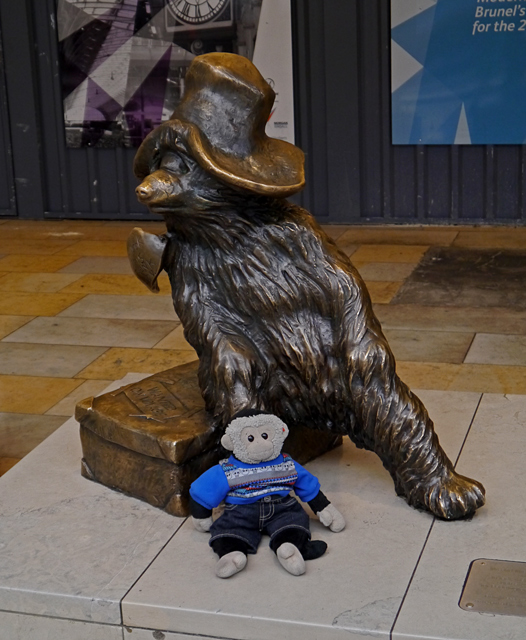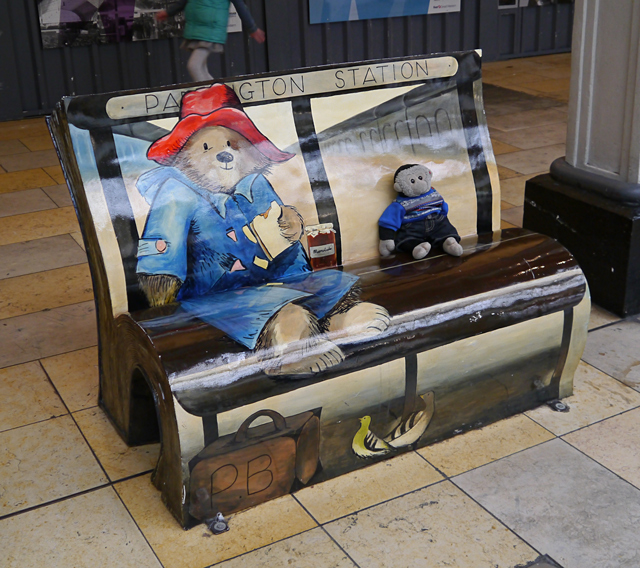 There's a Paddington Bear shop in the station with another statue.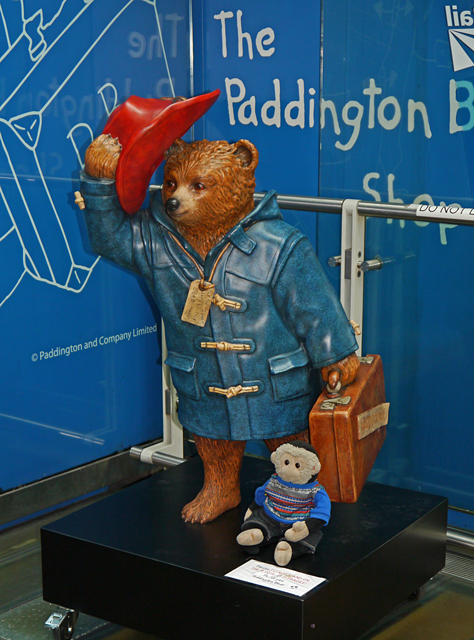 Mooch went for a beer in the station pub which is called
The Mad Bishop and Bear
.