Books About Town
was a public art event in London during summer 2014 to promote literacy.
There were 50 BookBenches scattered around central London.
46
The Railway Children
- E. Nesbit - One Red Shoe (Fiona and Neil Osborne) -
Discover Greenwich
(24-Jul-2014)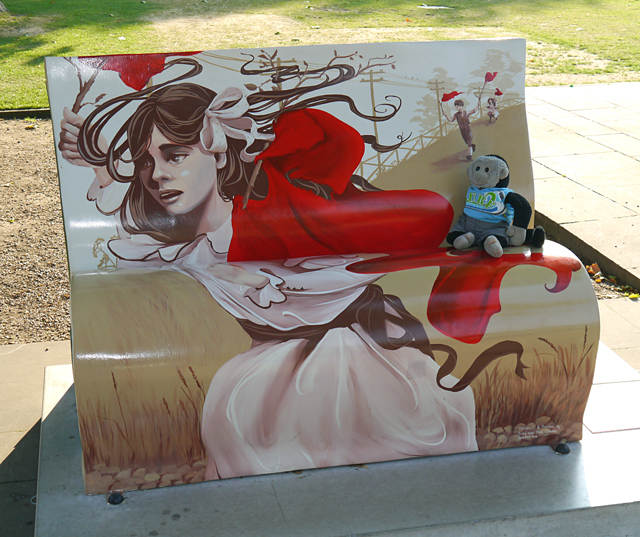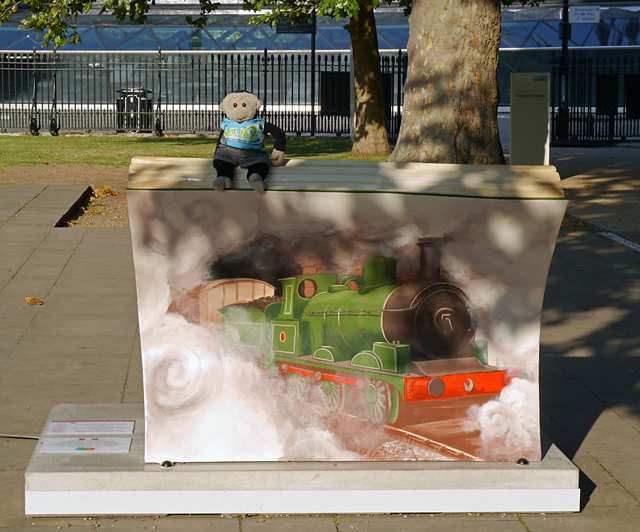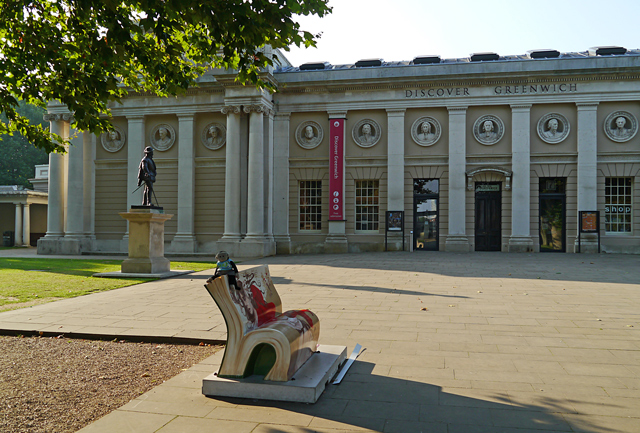 This book bench was a prime place for the
Royal Greenwich Tall Ships Festival
and Mooch liked the giant lobsters!
(08-Sep-2014)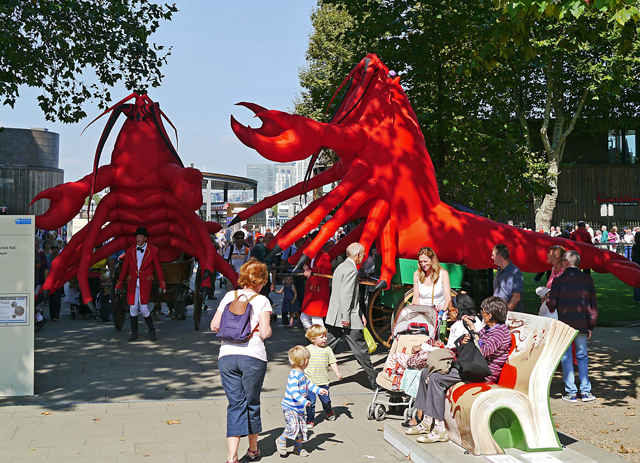 47
Girl Engrossed [Girl reading The Secret Diary of Adrian Mole Aged 13 3/4]
- Sue Townsend -
Andrea Joseph -
St Alfege Passage / St Alfege churchyard
(24-Jul-2014)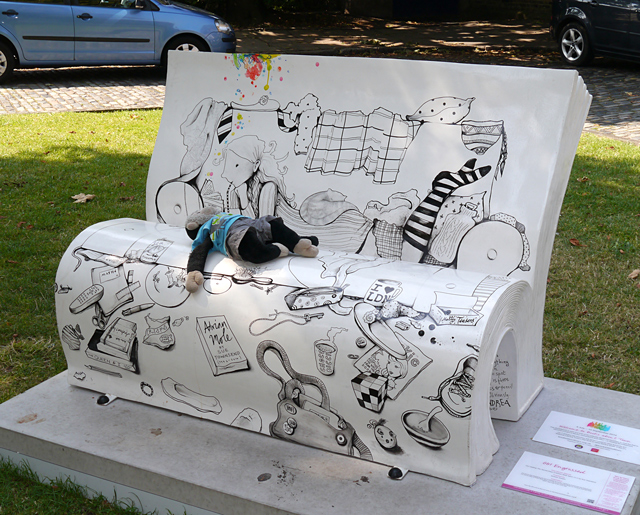 Mooch says: always check the ends of the benches and other detailing!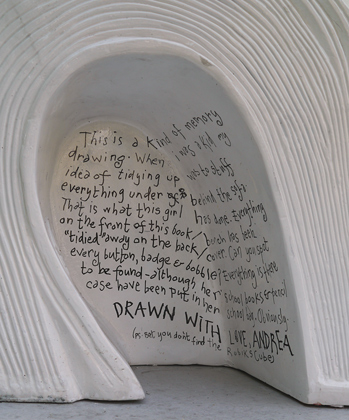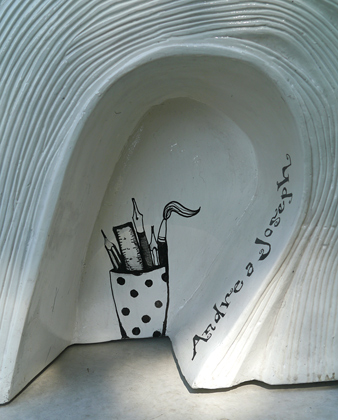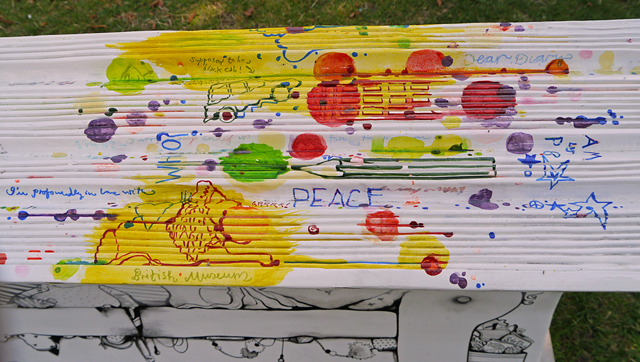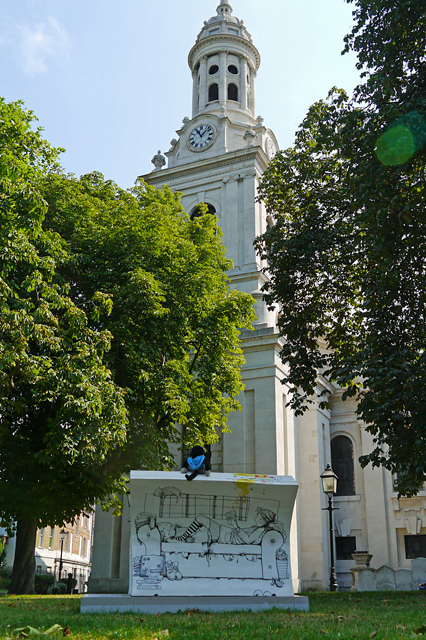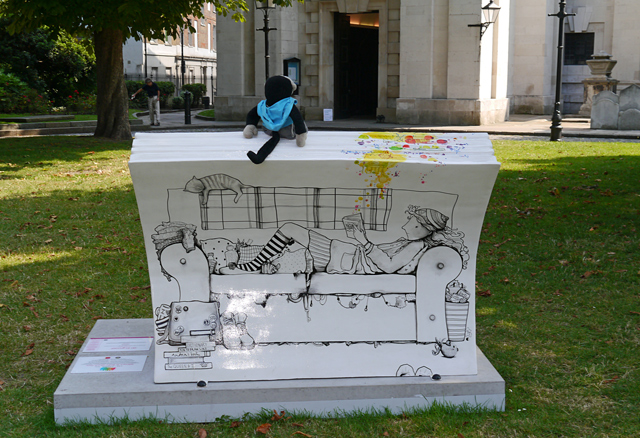 48
Around the World in Eighty Days
- Jules Verne - Valerie Osment -
Stanfords, Long Acre (basement)
(17-Jul-2014)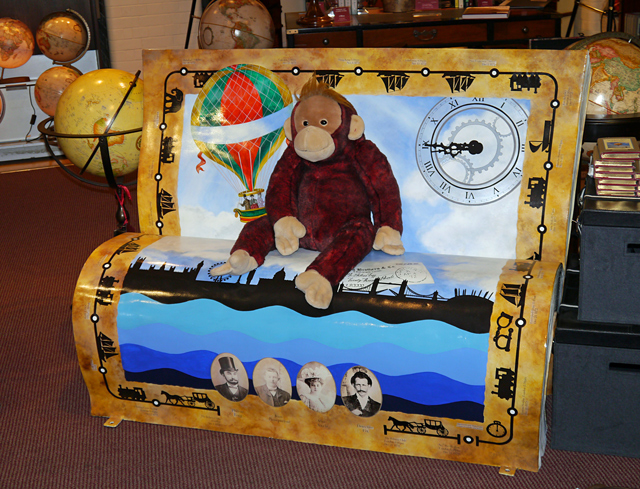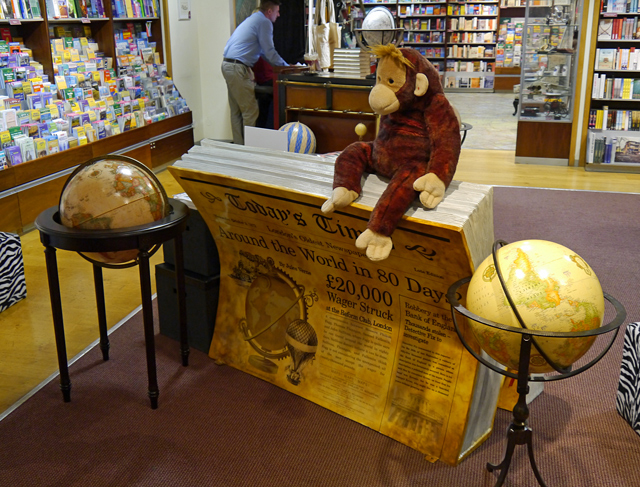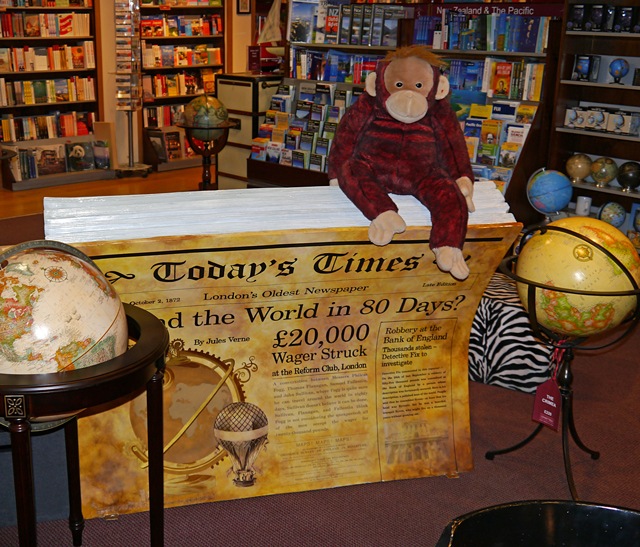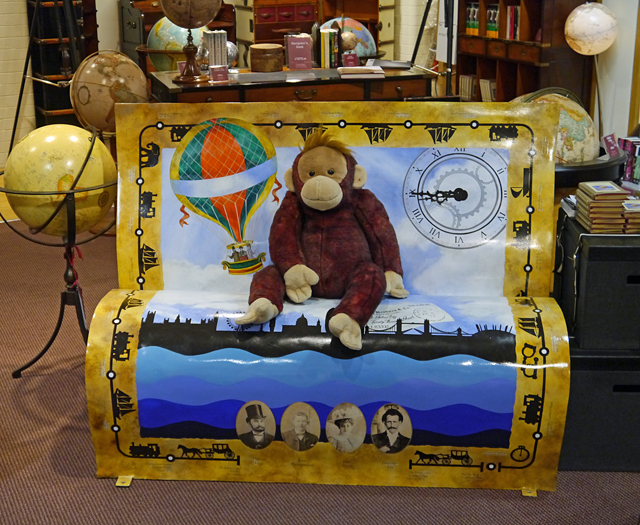 49
The World's Biggest Flipbook
- Jeremy Banx - Jeremy Banx -
Waterloo Station concourse
(17-Jul-2014)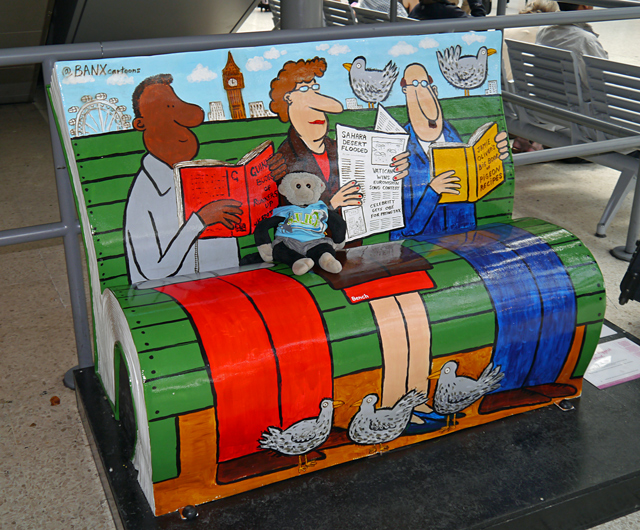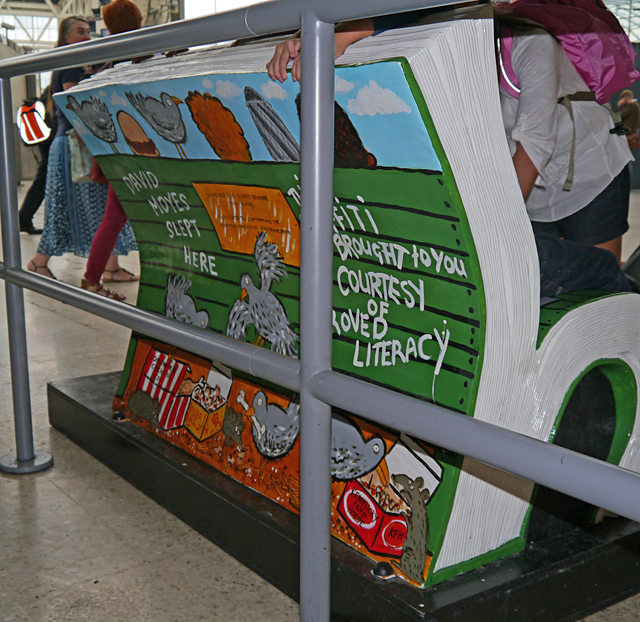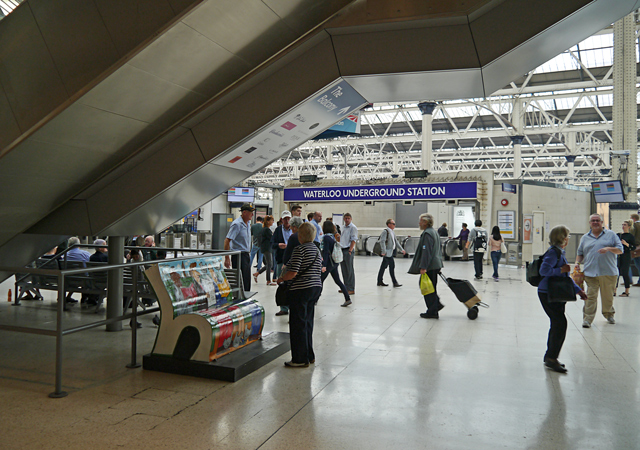 50
The Capital of the Imagination - Peter Pan
- J.M. Barrie - Laura Elizabeth Bolton -
Festival Gardens / St Pauls churchyard / New Change
(17-Jul-2014)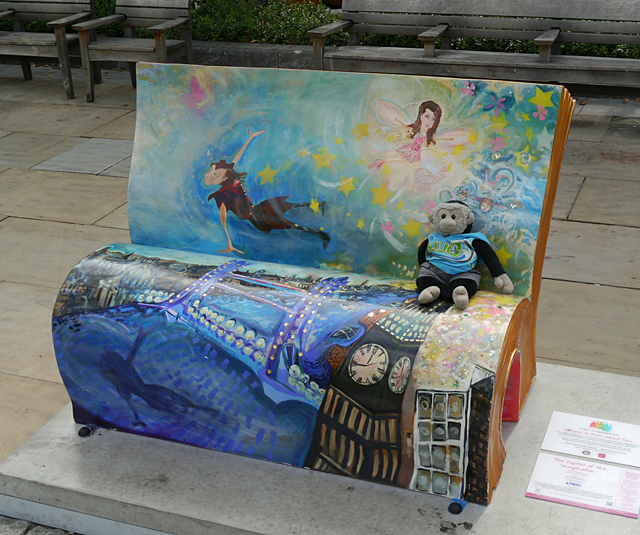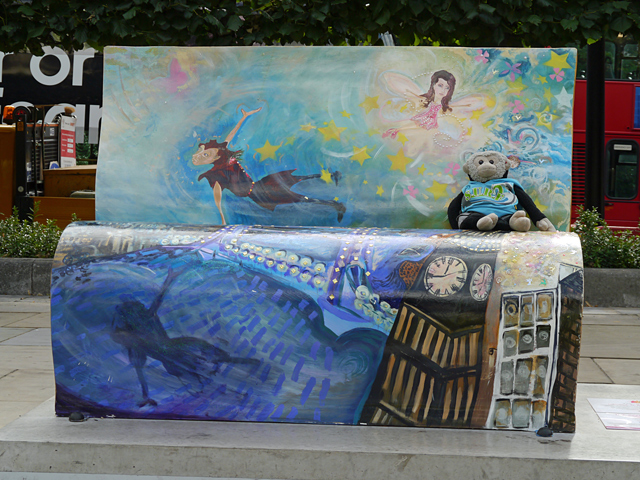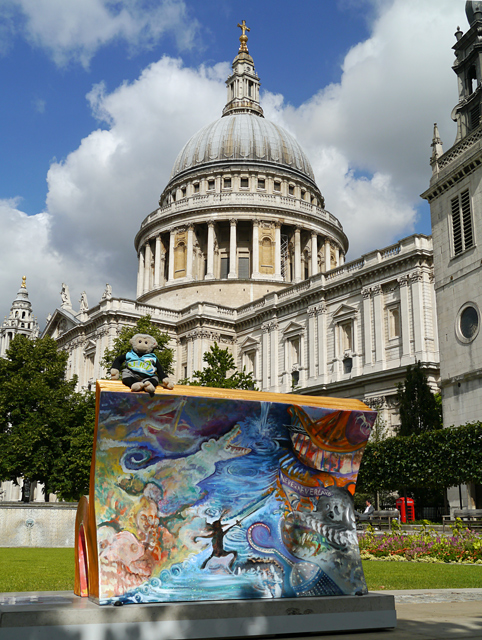 01-Jul-2014..27-May-2015 © www.mooch.org.uk 2015