Books About Town
was a public art event in London during summer 2014 to promote literacy.
There were 50 BookBenches scattered around central London.
41
Samuel Pepys' Diary
- Samuel Pepys - Michele Petit-Jean -
Cutty Sark / Greenwich Foot Tunnel entrance
(24-Jul-2014)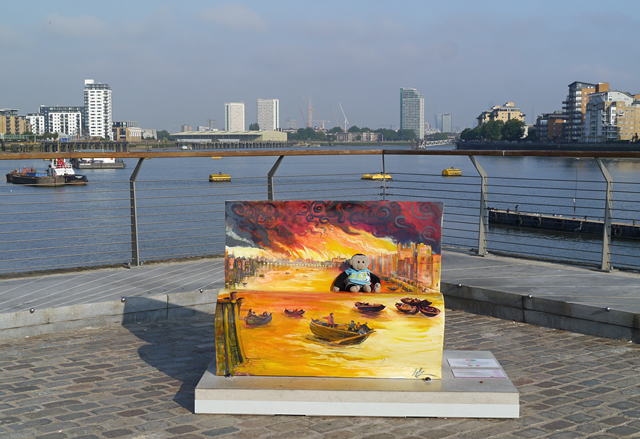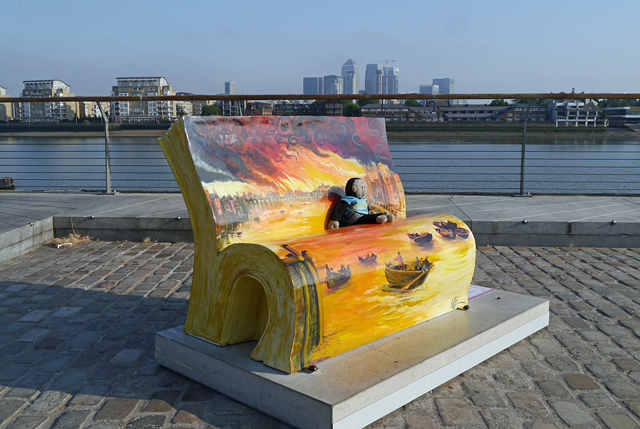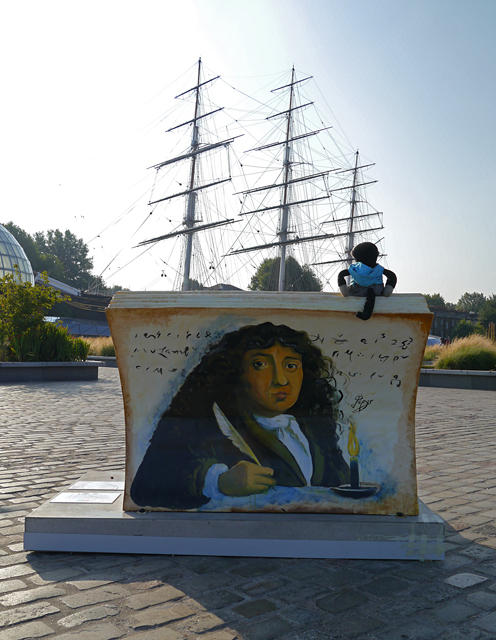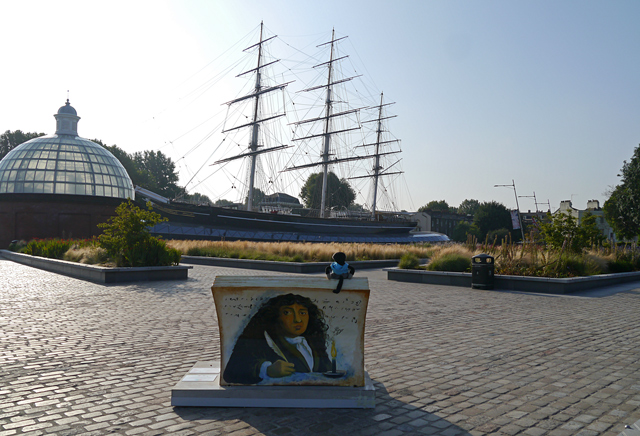 Another book bench which attracted rubbish: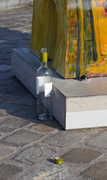 42
Dr [Samuel] Johnson's Wild World - A Dictionary of the English Language
- Dr Samuel Johnson - Scriberia -
Royal Hill / Burney St, near Greenwich Police Station
(24-Jul-2014)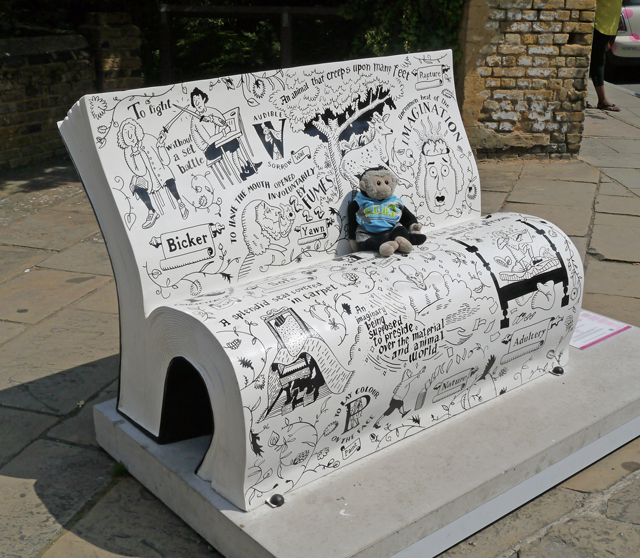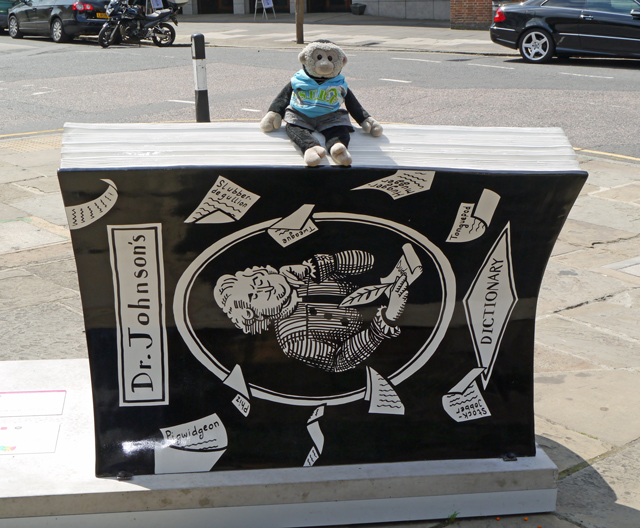 43
Planet 42 - The Hitchhiker's Guide to the Galaxy
- Douglas Adams - Deven Bhurke -
Greenwich High Rd / Greenwich Station forecourt
(24-Jul-2014 / 08-Sep-2014)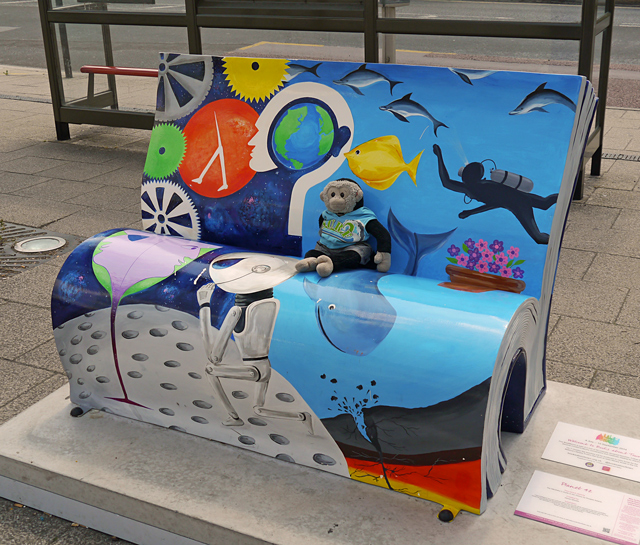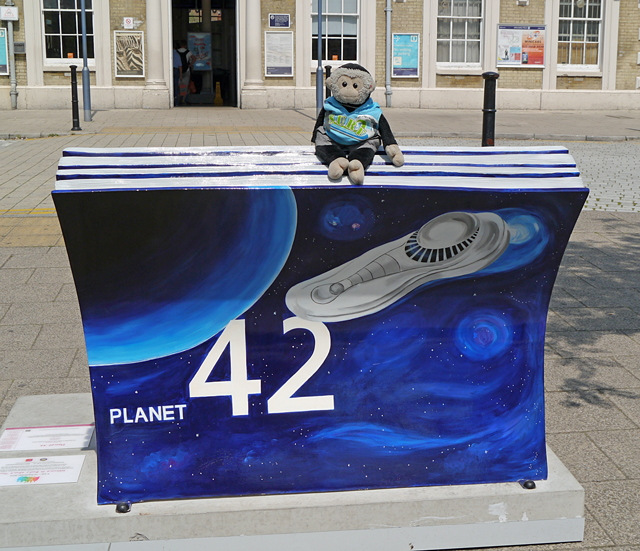 Mooch remembered to take his book and towel when he went a second time!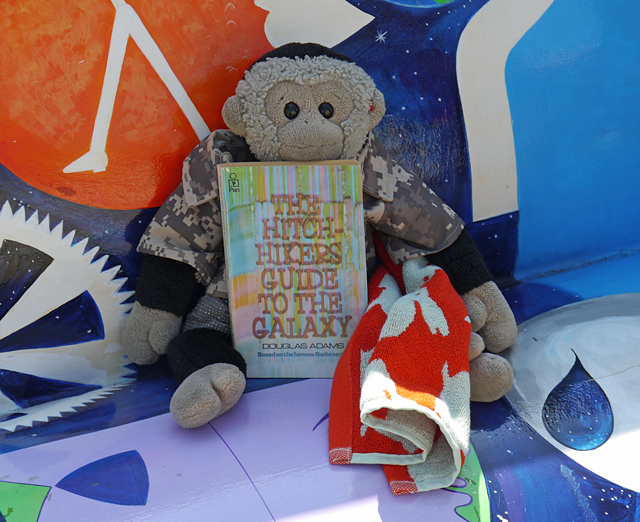 44
Frozen in History [Time]
- Captain Robert Falcon Scott - Charles Bezzina -
National Maritime Museum
(24-Jul-2014)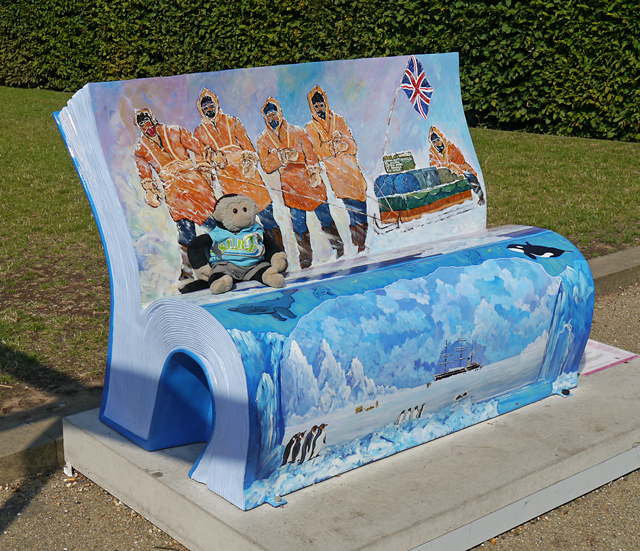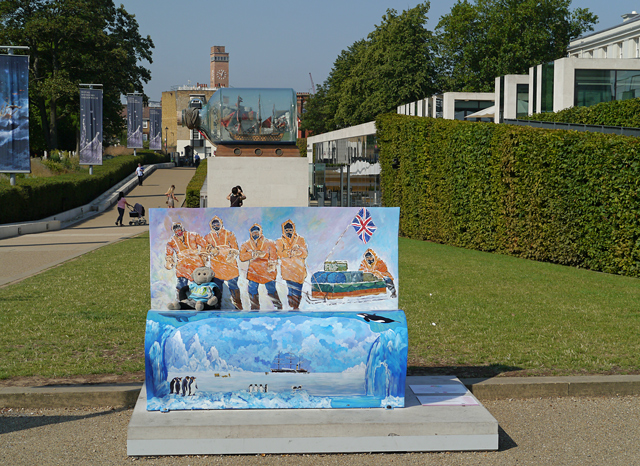 More of the ship in a bottle is here: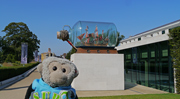 45
The Canterbury Tales
- Geoffrey Chaucer - Beth Quinton -
Discover Greenwich / Naval College Gardens
(24-Jul-2014)