Books About Town
was a public art event in London during summer 2014 to promote literacy.
There were 50 BookBenches scattered around central London.
31
Noughts and Crosses
- Malorie Blackman - Oliver Dean -
Fen Court / Fenchurch St
(08-Sep-2014)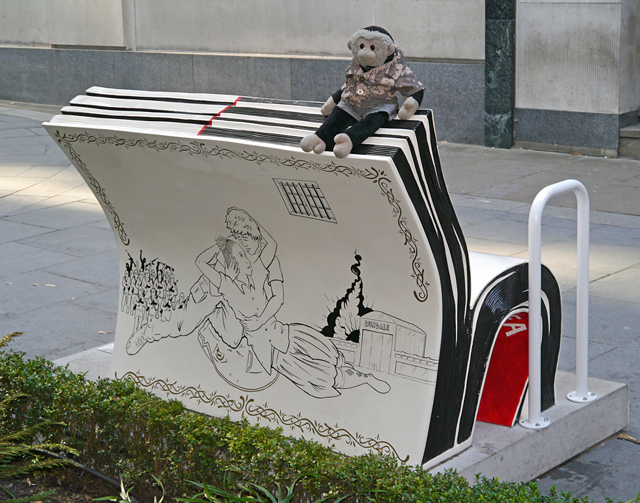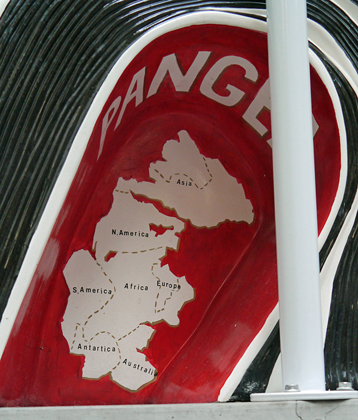 Fen Court has a sculpture of a plinth and columns, like stems of sugar cane, with extracts from the poem
The Gilt of Cain
to commemorate the bicentenary of the abolition of the transatlantic slave trade.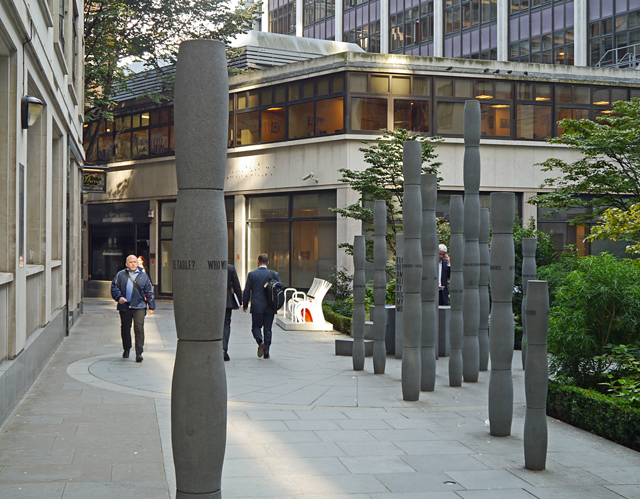 32
Bridget Jones's Diary
- Helen Fielding - Paula Bressel -
Paternoster Square / Temple Bar
(08-Sep-2014)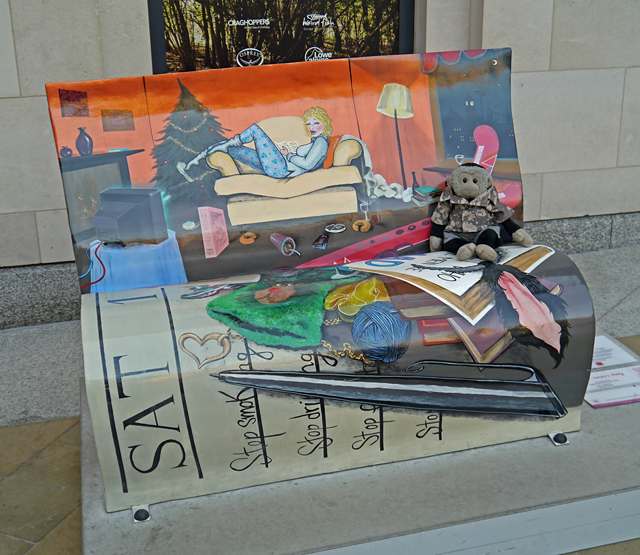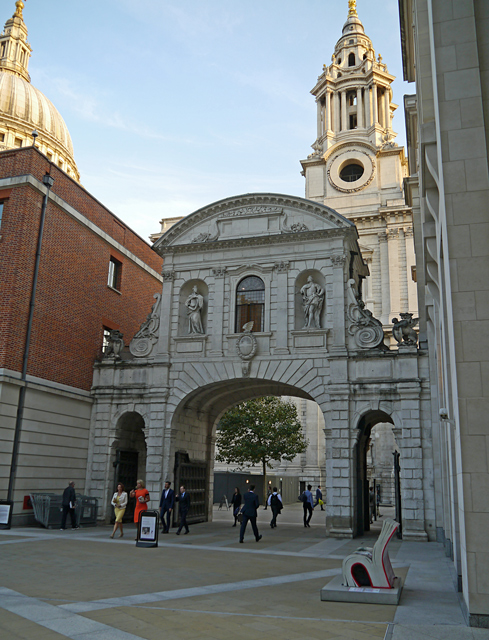 33
The Laura Marlin Mysteries
- Lauren St John - David Dean (original illustrations) created by Jane Headford -
St Mary Aldermanbury's Garden / Love Lane / City of London Police HQ
(08-Sep-2014)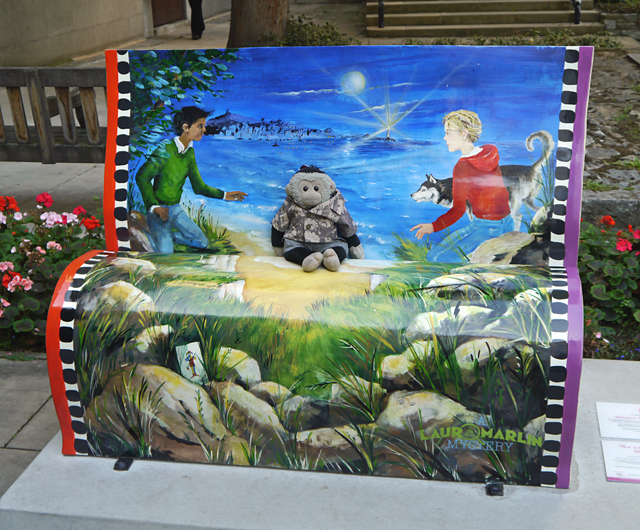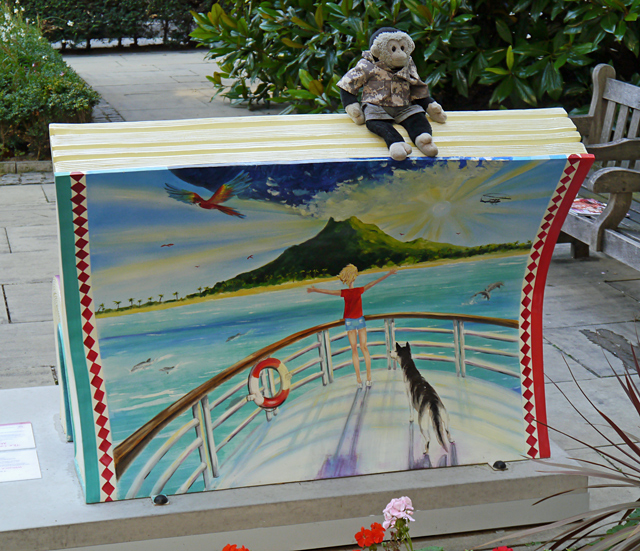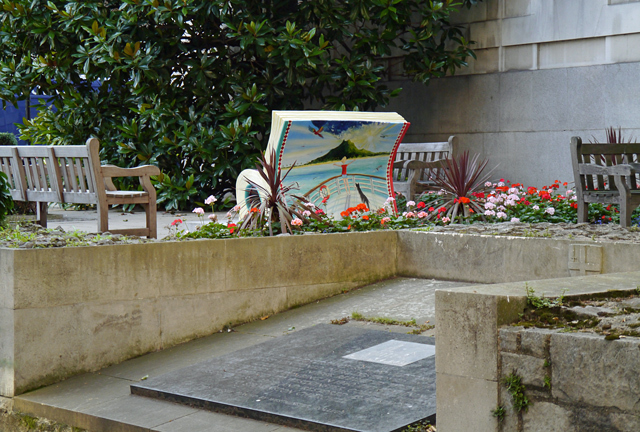 34
Dickens in Liverpool
- Charles Dickens - Hillside School -
Cheapside / New Change
(13-Sep-2014)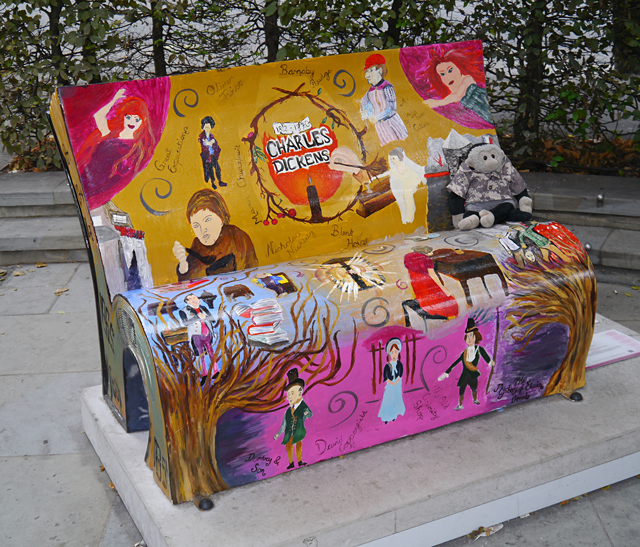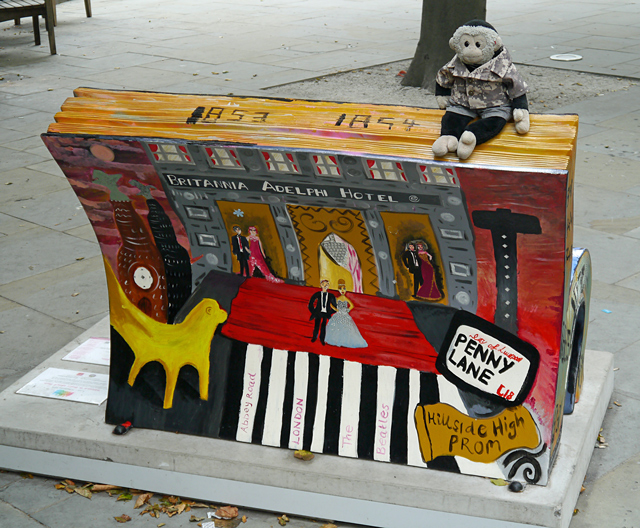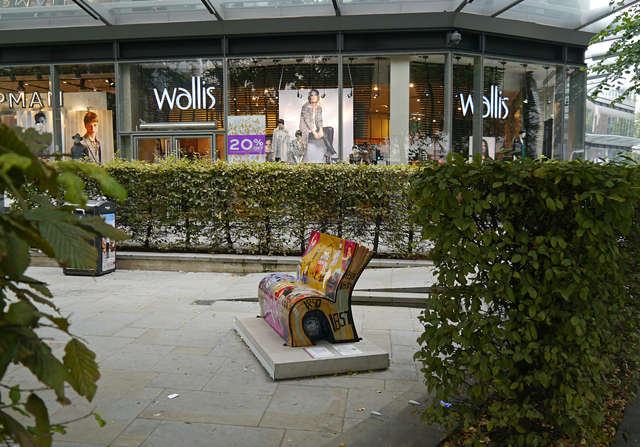 35
From the Gruffalo to Scarecrows: The World of Axel Scheffler and Julia Donaldson
-
Julia Donaldson / Axel Scheffler - Axel Scheffler -
The Queens Walk / London Bridge City Peir / Hay's Galleria
(17-Jul-2014)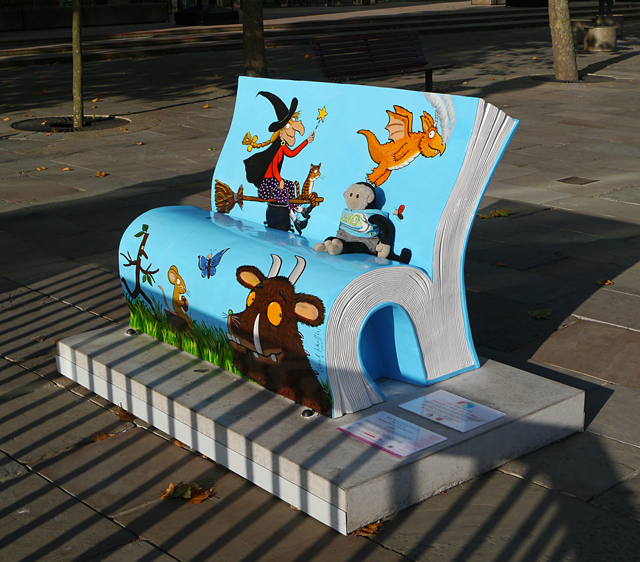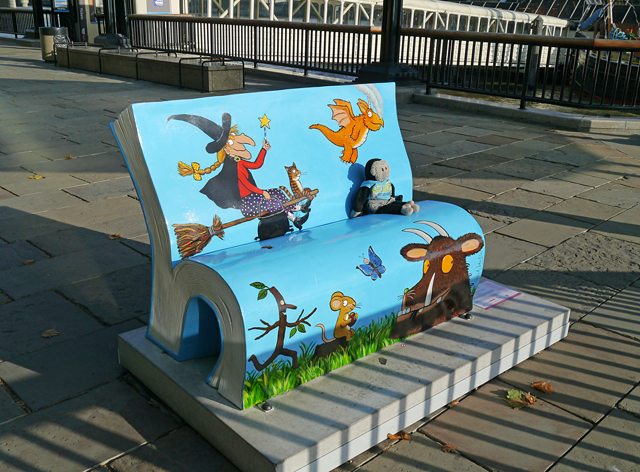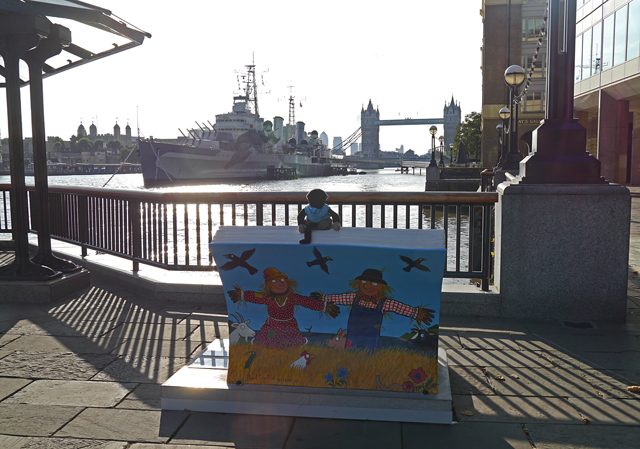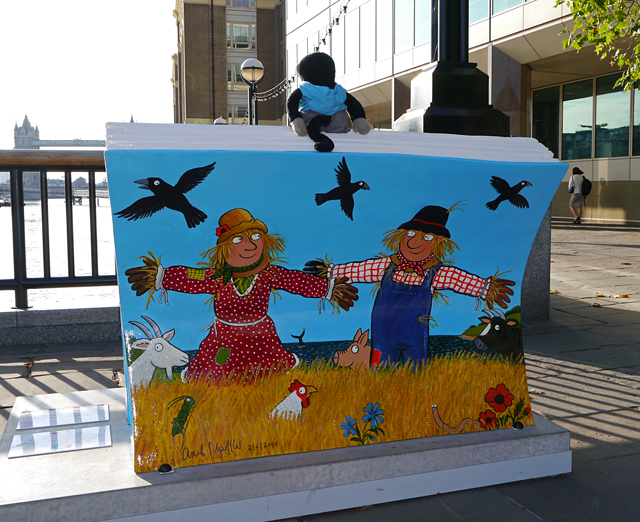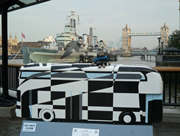 Dazzle Bus was here a few weeks later