Books About Town
was a public art event in London during summer 2014 to promote literacy.
There were 50 BookBenches scattered around central London.
6
Earnest
- Oscar Wilde - Trevor Skempton -
Byng Place / Gordon Square / Torrington Square
(10-Sep-2014)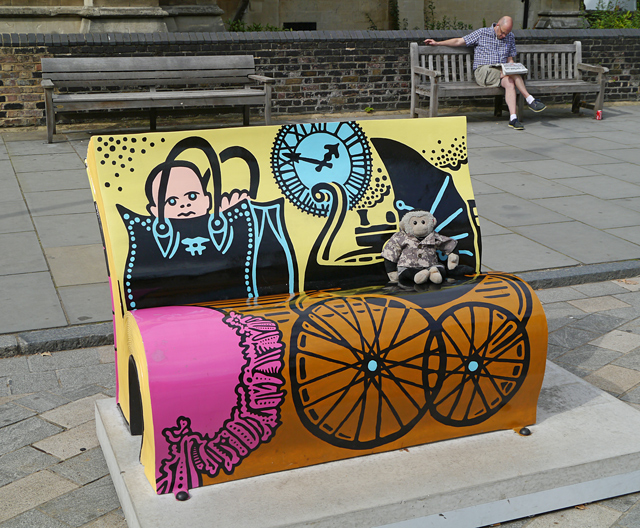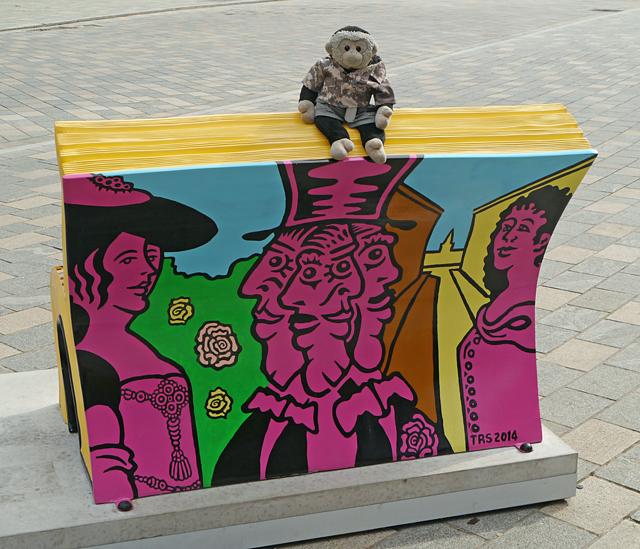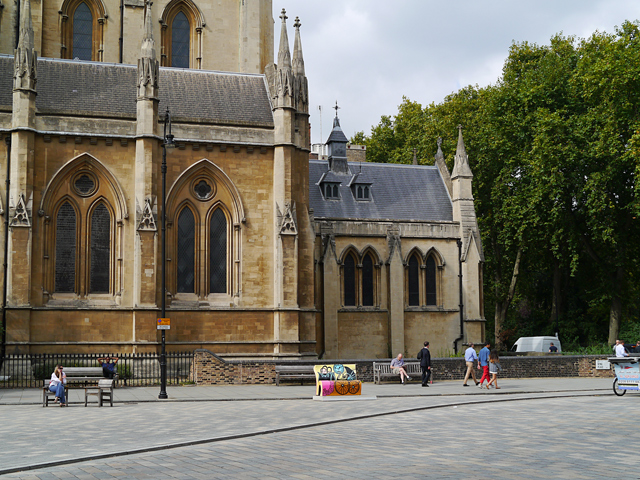 7
The Lion, the Witch and the Wardrobe
- C.S. Lewis - Quad Digital Mandii Pope [Pauline Baynes] -
St George's Gardens
(10-Sep-2014)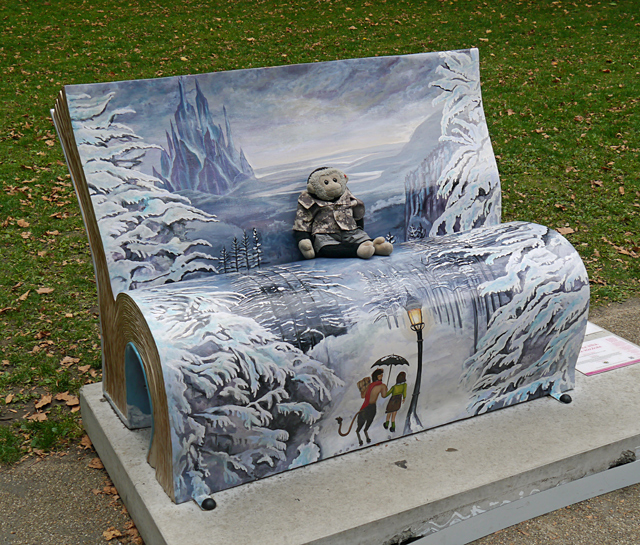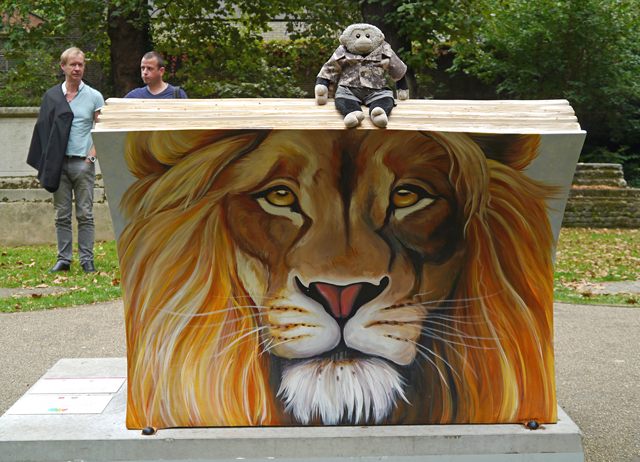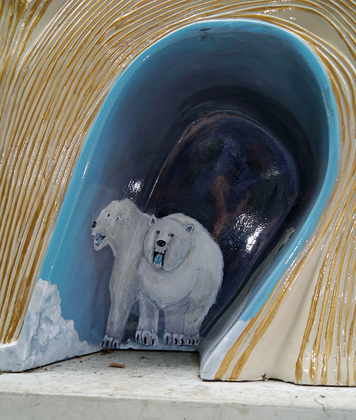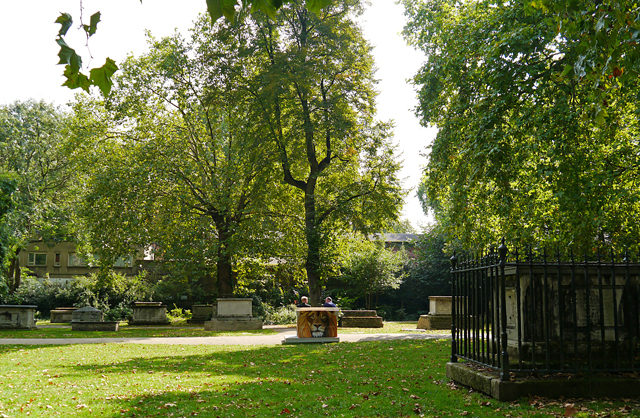 8
Jeeves and Wooster Stories
- P.G. Wodehouse - Gordon Allum -
The Brunswick, Brunswick Square
(10-Sep-2014)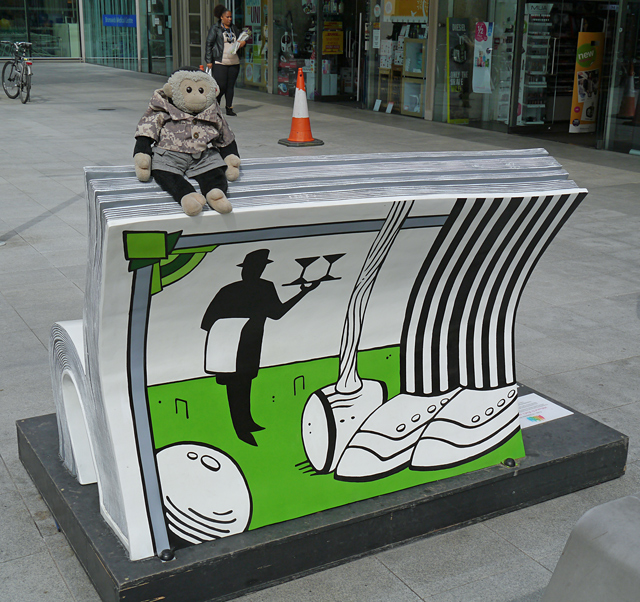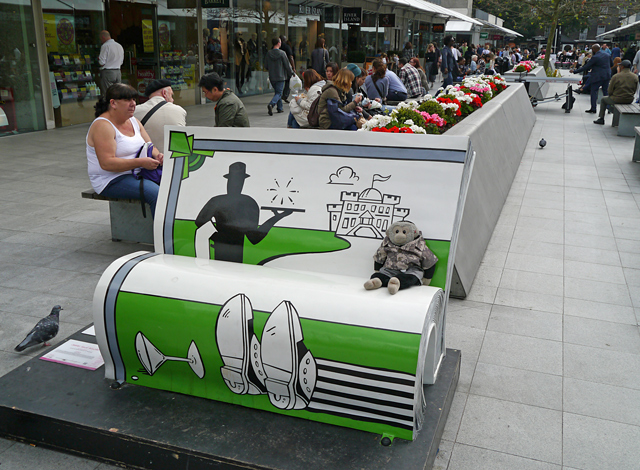 9
Elmer the Elephant
- David McKee - David McKee (original illustrations) created by Giles Boardman -
Greenwich Park, near playground
(24-Jul-2014)
Mooch took his friend Nellie to this bench and read him a story.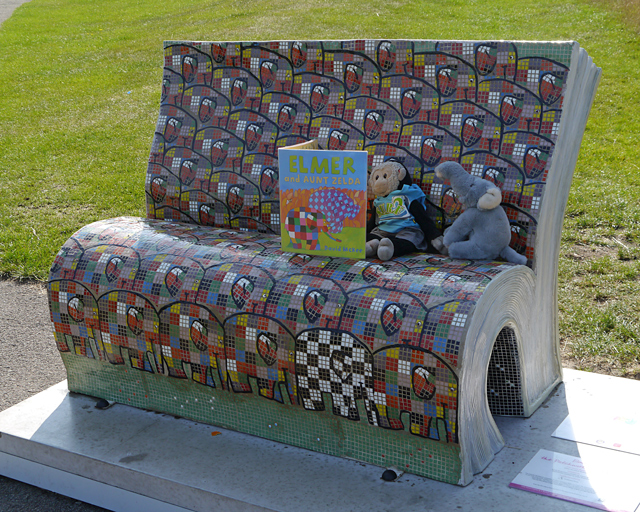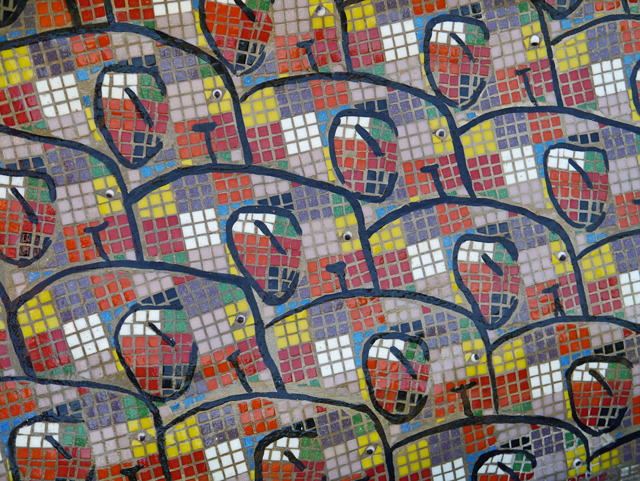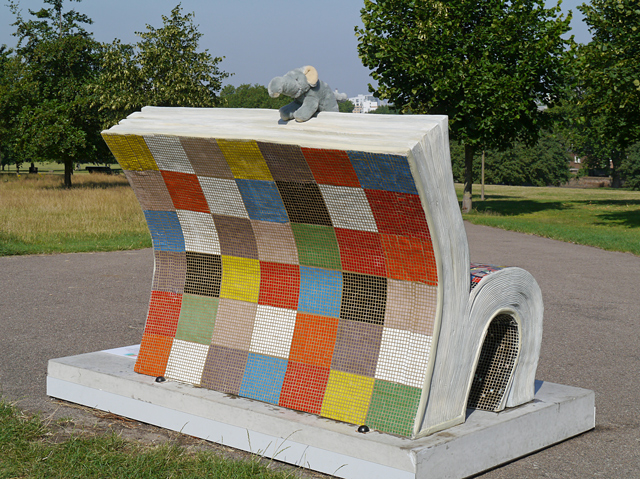 Nellie says hello to Wilbur.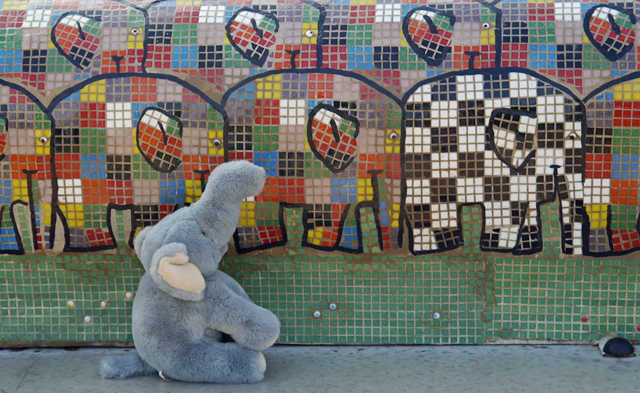 10
Sherlock Holmes stories
- Sir Arthur Conan Doyle - Valerie Osment -
Gordon Sq / Woburn Sq
(10-Sep-2014)