Books About Town
was a public art event in London during summer 2014 to promote literacy.
There were more than 50 book benches scattered around central London.
51
Neverwhere
- Neil Gaiman - Chris Riddell (original design) created by Gerard Strong - The Guardian
Guardian, Kings Place, York Way
(10-Sep-2014)
Neverwhere was an extra bench voted for by Guardian readers.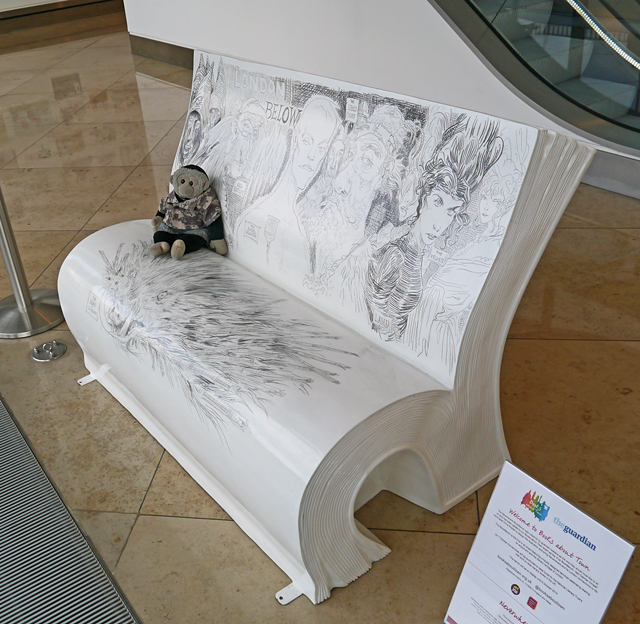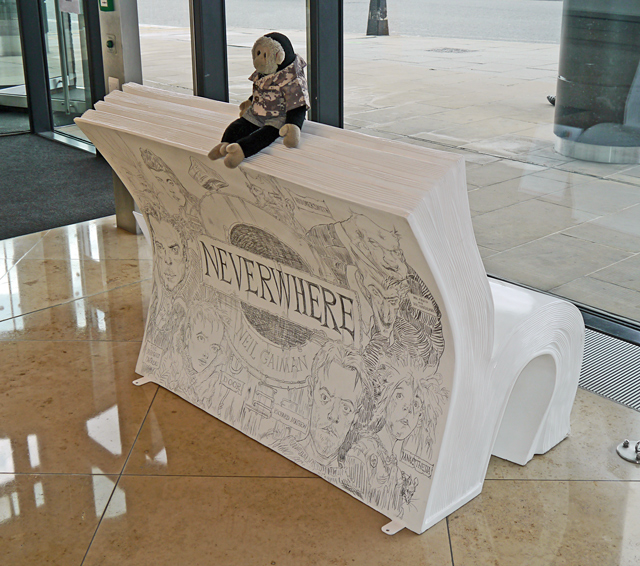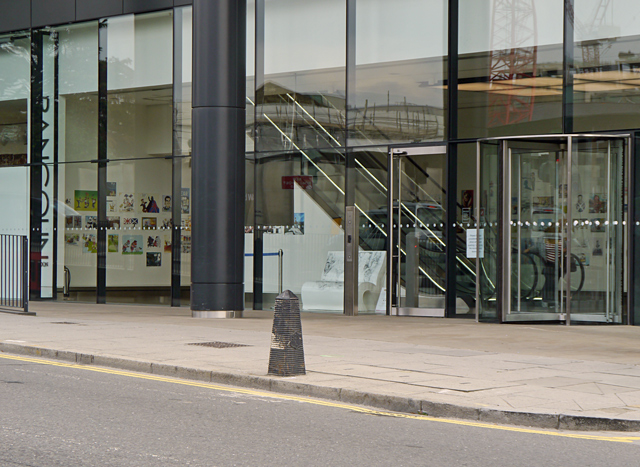 Rubbish / Trash / Garbage / Damage
The book benches seemed to have had a big attraction for rubbish, garbage, trash and damage. Mooch never saw much rubbish at the
Cow
,
Elephant
,
Gromit
,
Gorilla
or
Giraffe
events in London and Bristol although some did get minor damage. This is a selection of what Mooch found around the benches (ps he did tidy up):
Jacqueline Wilson
- St Pauls
(08-Sep-2014)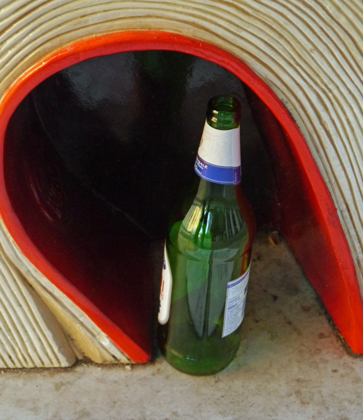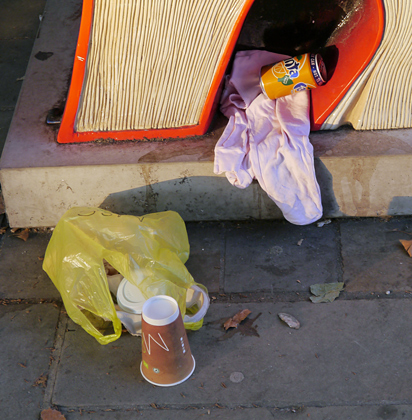 The Librarian - Discworld
- More London
(17-Jul-2014)
The Librarian got very angry with people who left their rubbish on his bench!
Most of the benches had been fitted with a metal plate to
hide the pick-up points for the loader, but these had often
been ripped off, like here.

(24-Jul-2014)




Several benches had to be retro-fitted with "monkey-bars" because
of damage, probably from skateboarders if Mooch's observations
are correct.

(13-sep-2014)




Tower of London Remembers - Poppies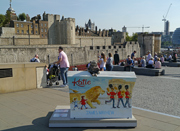 Book bench
Katie in London
overlooked the poppies in the Tower of London Moat.
The poppies for the
Tower of London Remembers
event filled the moat and astonished tourists:
(08-Sep-2014)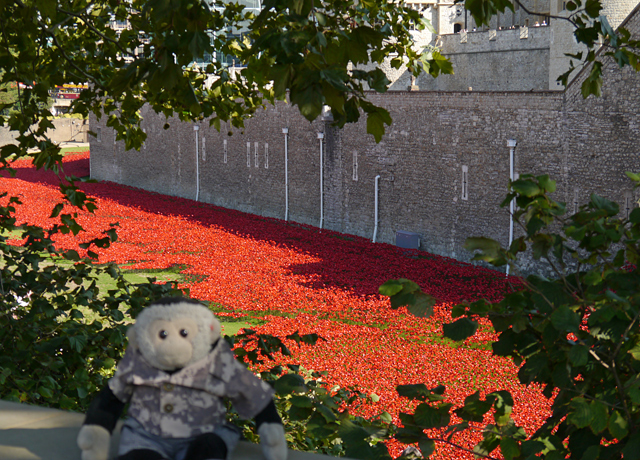 Royal Greenwich Tall Ships Festival
Several book benches in Greenwich got overwhelmed by the Tall Ships event: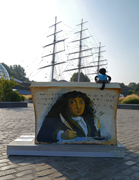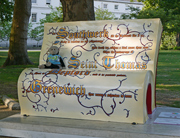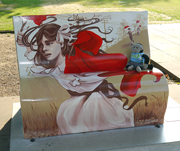 The Royal Greenwich Tall Ships Festival
attracted lots of visitors, but most ignored the book benches.
Mooch liked the giant lobsters parading around the
Railway Children
bench:
(08-Sep-2014)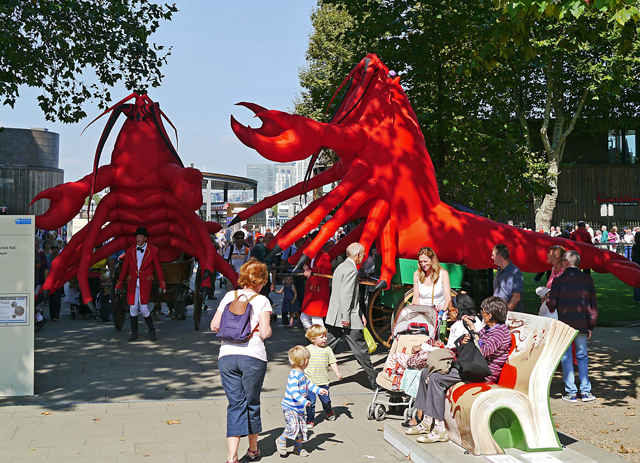 Several ships were at Maritime Greenwich: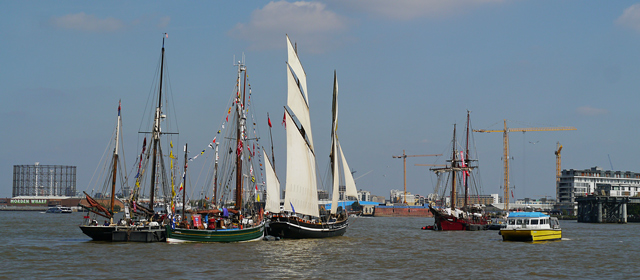 and Mooch found more at Wood Wharf (Canary Wharf):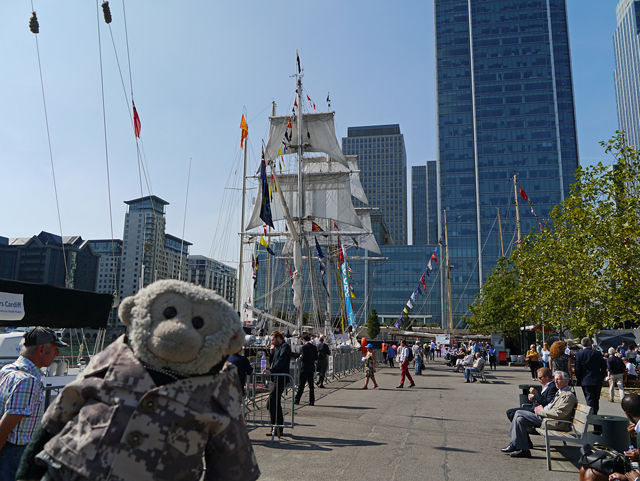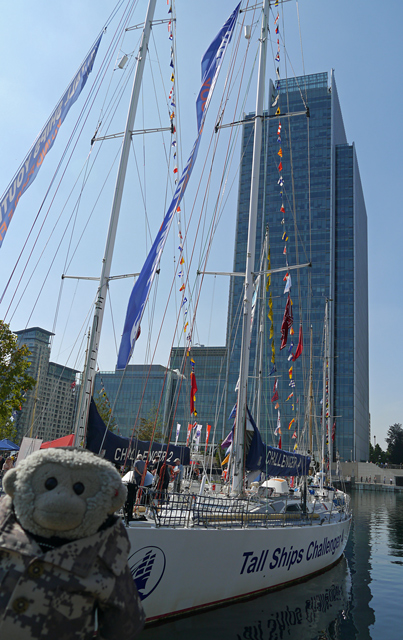 01-Jul-2014..27-May-2015 © www.mooch.org.uk 2015