Mooch has been hunting Gromits in Bristol!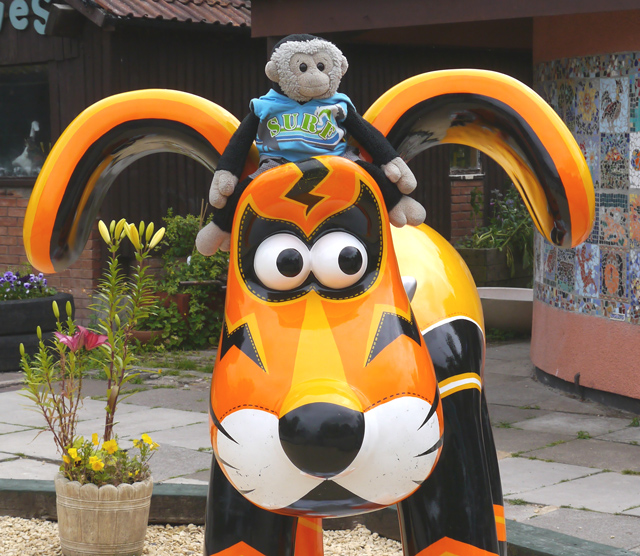 Gromit Unleashed in Bristol 2013
was a public art event in aid of the charity
Wallace & Gromit's Grand Appeal
which is raising funds for
Bristol Children's Hospital
.
Click here for the official Trail Map of Gromit Unleashed in Bristol 2013 locations
(PDF)
Or go to the Apple or Android app stores for the 'Detect-O-Gromit' app.
01-Jul-2013 - Mooch's first trip to Bristol and he managed to bag 34 Gromits!
02-Jul-2013 - Mooch saw the Gromit in Paddington Station, London.
23-Jul-2013 - another 11 Gromits, mainly outside Bristol
08-Aug-2013 - yet more Gromits
20-Aug-2013 - Mooch has now seen all the Gromits and Feathers McGraw
05-Sep-2013 - Mooch took Annie and Big Mama to see the Gromits
18-Sep-2013 - the Gromits together at the The Greatest Dog Show on Earth!