Gromit Unleashed in Bristol 2013
was a public art event in aid of the charity
Wallace & Gromit's Grand Appeal
which is raising funds for
Bristol Children's Hospital
.
The Aardman Studios are in Gasferry Road.
(05-Sep-2013)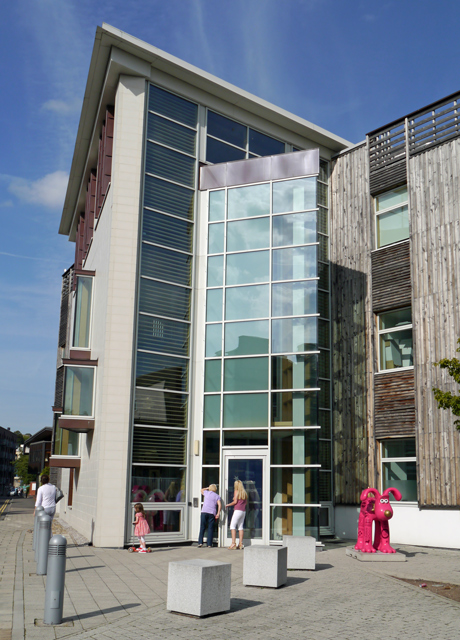 Mooch was invited into their reception by his neice to meet one of the extra Gromits.
(20-Aug-2013)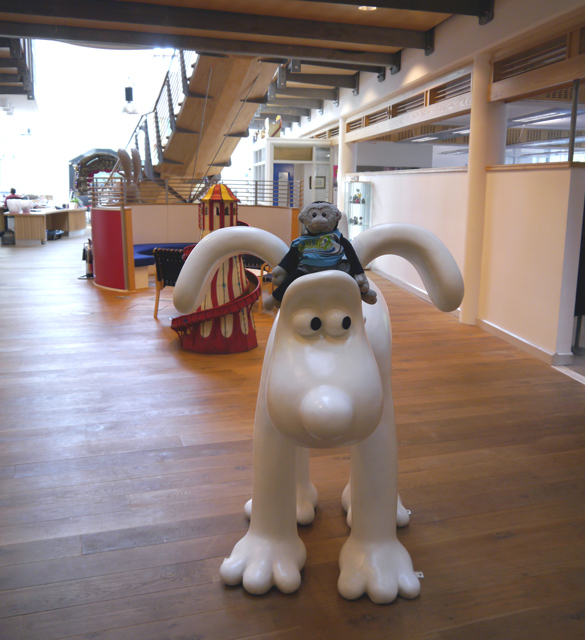 The reception contains many Aardman characters - here's Wallace in the meeting area.
(07-Sep-2013)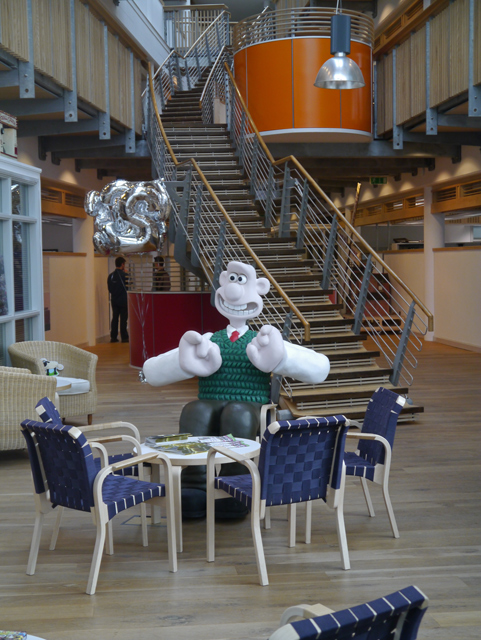 If you went upstairs in M Shed to see
Gromit 43 National Treasure
then Mooch hopes you also went
through the Bristol People gallery and looked at the Wallace and Gromit exhibits.
(08-Aug-2013)